Queen's comes top in Entrepreneurial Impact Report
Queen's University Belfast has claimed the top position in an Entrepreneurial Impact report recently published by Octopus Ventures.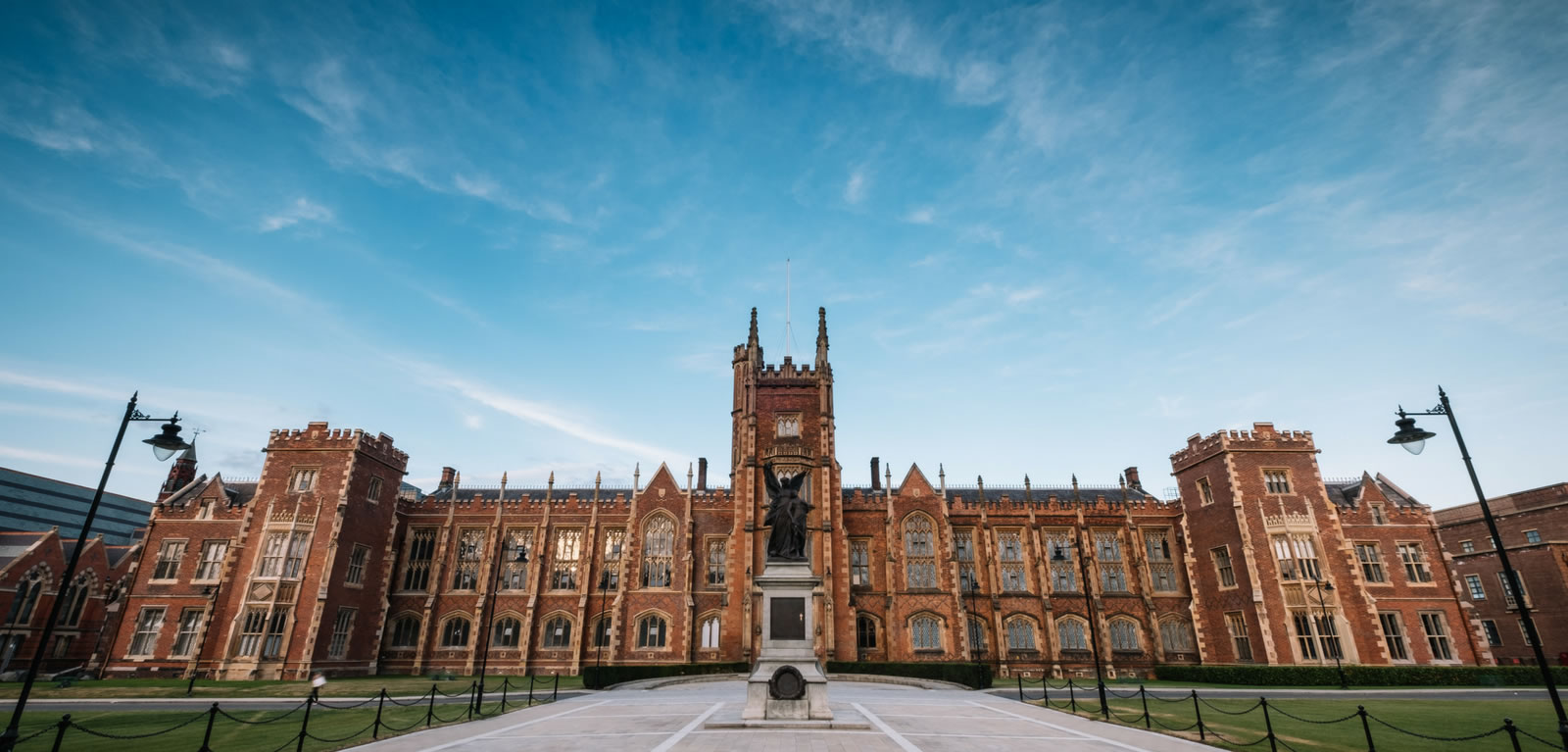 The ranking measures UK universities' effectiveness in terms of their production of intellectual property, creation of spinout companies, and successful exits from such spinout companies, relative to their total funding.
Queen's maintained its top spot for the second year running, being noted for its highly effective approach to developing spinouts, with a key focus on 'customer discovery'. This is achieved through enterprise programmes such as Innovate UK's Innovation to Commercialisation of University Research (ICURe) programme, that help surface early stage promising research projects and sets them on a path towards commercialisation.
Entrepreneurial Impact Ranking 2020 – Top 10
Queen's University Belfast
University of Cambridge
Cardiff University
Queen Mary University of London
University of Dundee
University of Leeds
University of Oxford
University of Nottingham
University of York
King's College London
Brian McCaul, CEO of QUBIS, the commercialisation arm of Queen's University Belfast said: "We are delighted that Queen's has achieved the top position for the second year running. The fact that this measures spinout activity and investor returns over 10 years underlines Queen's continued ability to effectively and efficiently translate research innovations into commercial success. We can be truly proud of our significant contribution to regional economic development, demonstrated perhaps most clearly in Northern Ireland's flourishing life sciences sector, where many of our spinouts have performed well whilst helping in the fight against Covid-19.

"Whilst 2020 has been an extremely challenging year for many spinouts, particularly those seeking to raise equity, most ventures have been able to successfully progress and we are optimistic for what the future holds when we look at the quality of the commercialisation opportunities that continue to emerge from the research here at Queen's."
In the past year Queen's spinouts have enjoyed a number of notable successes including Re-Vana Therapeutics, a specialty ocular therapeutic and drug delivery company raising $3.25 million in pre–series A financing with US and UK investors. In March, Titan IC, a leading developer of network intelligence and security technology was acquired by Mellanox Technologies Ltd, a Nasdaq-listed multinational supplier of computer networking products.
Sonrai Analytics, which specialises in artificial intelligence in the healthcare industry, secured £700,000 in seed funding earlier in the year followed by the announcement they are working with the world's leading biotech company Roche, along with the Precision Medicine Centre of Excellence at Queen's in a £7m consortium to improve cancer outcomes. Sonrai was also selected to participate in Tech Nation's exclusive 'Applied AI' programme which brings together the UK's most exciting AI companies to create real-world impact. In November Sonrai Analytics co-founder Deva Senevirathne awarded 2nd place in the European Women in AI Top Female Entrepreneur awards.
Queen's spinouts have also been active in the fight against COVID-19 with Fusion Antibodies leveraging their antigen expertise to create multiple antigens to be used against the virus, whilst pHion Therapeutics are working on an exciting pre-clinical collaboration to develop an innovative RALA/RNAi therapy to treat COVID-19 patients.
According to the Octopus report, the spinouts that achieved the highest exit values were in artificial intelligence (AI), quantum computing and life & medical sciences. Universities and investors remain optimistic that success in these areas will continue despite Covid-19, while highlighting the huge economic and societal benefits they offer, both now and in the future.
Simon King, Partner and deep tech investor at Octopus Ventures, explains: "When investing in spinouts you have to take a long-term view. We're thinking about how these technologies could revolutionise the way businesses and society operate in ten years, well beyond the challenges posed by the virus today.

"The scientific research produced by UK universities is genuinely world class and, as we start to think about the UK's post-pandemic recovery and our future outside the European Union, there's no question that producing more successful spinouts could unlock huge economic growth. The momentum we're now seeing, particularly in the fields of deep tech and life sciences, could help to power the fourth industrial revolution, creating thousands of jobs and giving the UK a strong competitive edge. That makes it even more important that we maximise their potential."
The report reveals that many of the universities at the top of the ranking share similarities in their approach to developing and commercialising spinouts and includes six recommendations for how universities can help propel spinouts to greater commercial success:
Focus on customer discovery: Spinouts should aim for at least 100 conversations with potential customers
De-risk technology and teams: Use proof of concept and prototyping, along with quality hires, to de-risk the spinout
Align incentives for different skill sets and development phases: Ensure ownership structure and incentives are aligned to attract the right people at the right time
Use milestone-based valuations and fundraising targets: Aim to raise funds in stages according to what is needed to reach the next milestone
Be creative in fundraising: Leverage all sources of fundraising available
Build scale through alliances: Use networks to add value to spinouts in different circumstances.
The universities that perform best in the rankings are those which create spinouts with high-value exits, and there is added weighting for universities that produce such exits from a smaller number of spinouts. In quantifying the impact of universities and their spinouts, the ranking intends to create a framework for greater transparency, collaboration and improvement throughout the ecosystem.
To read the report, including the full rankings, please visit: https://octopusventures.com/entrepreneurial-impact-ranking/
Media
Media enquiries to Maire Mullin, Business Engagement Communications Officer, Research and Enterprise Directorate on M.Mullin@qub.ac.uk