Queen's researcher awarded five-year research fellowship to make 5G communications faster
A researcher from Queen's University Belfast has been awarded a five-year research fellowship from the Royal Academy of Engineering to make delays in wireless networks a thing of the past.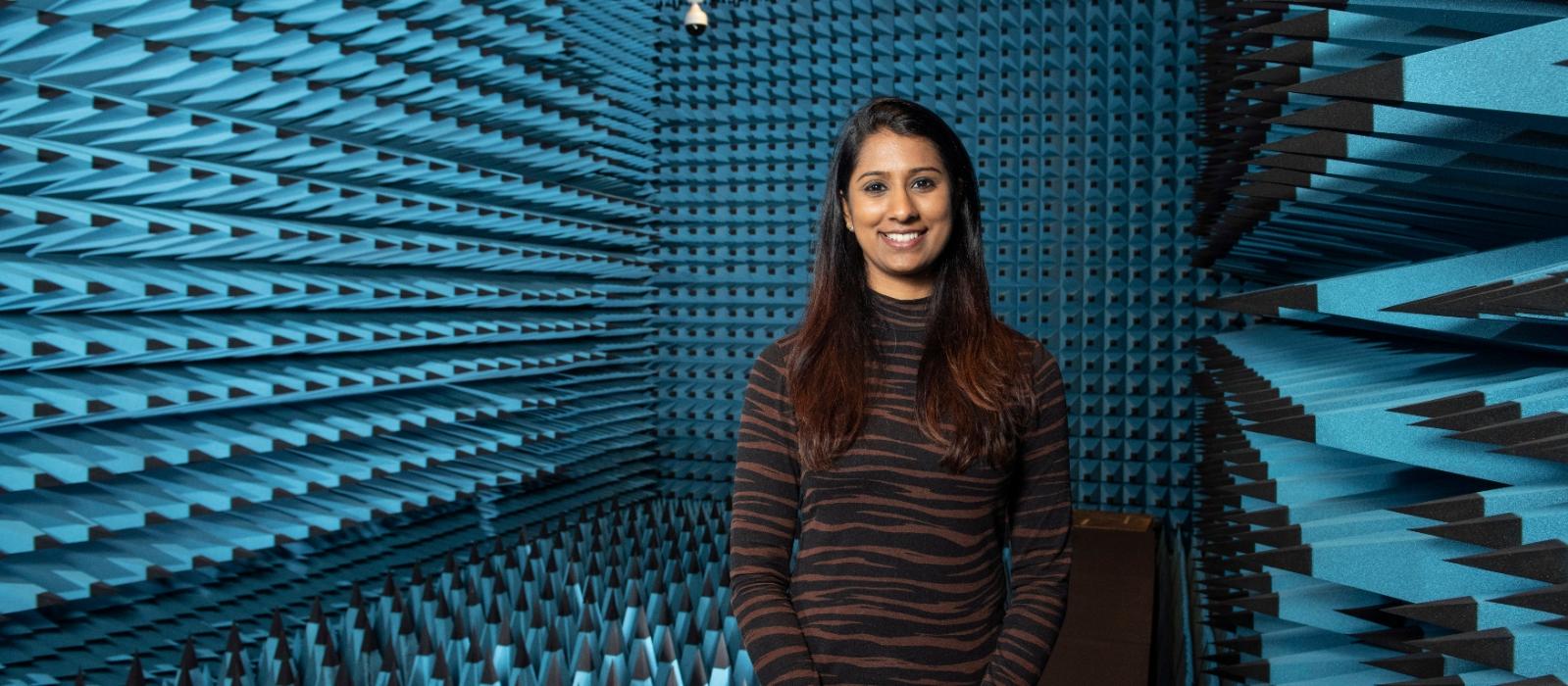 Dr Nidhi Simmons, a research fellow from the Centre for Wireless Innovation, within the Institute of Electronics, Communications and Information Technology (ECIT) at Queen's University, will lead the programme which will help to deliver ultra-reliable low-latency communications (URLLC) within 5G and 5G+ networks. It is hoped that the technology will contribute to the widespread adoption of delay sensitive applications such as autonomous driving and industry automation.
During the programme, Dr Simmons will work with leading experts in artificial intelligence, wireless communications and low-latency communications from across the globe to deliver her vision of near zero-latency wireless communications.
Dr Simmons said of her research: "During this Covid-19 pandemic, it is our communications infrastructure that has been instrumental in keeping us all connected. Nonetheless, while interacting on social media platforms, we have all experienced broken video calls and delays in our conversations. Through this research, it is my goal to make delays a thing of the past and enable truly instantaneous communications.

"Reducing the delay or response time of cellular networks will have many economic and societal benefits. For example, it will make autonomous driving a reality, reducing accidents, improving road utilisation and eliminating traffic jams. It will also reignite our economy post Covid-19 by enabling factory automation, made possible by safe human-to-machine communication and machine-to-machine communication. Remote surgery will also become possible, where surgeons will have the ability to perform operations over a 5G/5G+ network, effectively enabling the same healthcare access for all citizens in the UK."
Media
Media inquiries to Sarah Beveridge at Queen's Communications Office on Tel: 07795 353874 or email s.beveridge@qub.ac.uk.