Queen's to host second TEDx event at the University
Queen's University Belfast - with event corporate partner PwC – is to host its second independently organised TEDx event, where participants will include current staff and students of the University, along with a number of graduates.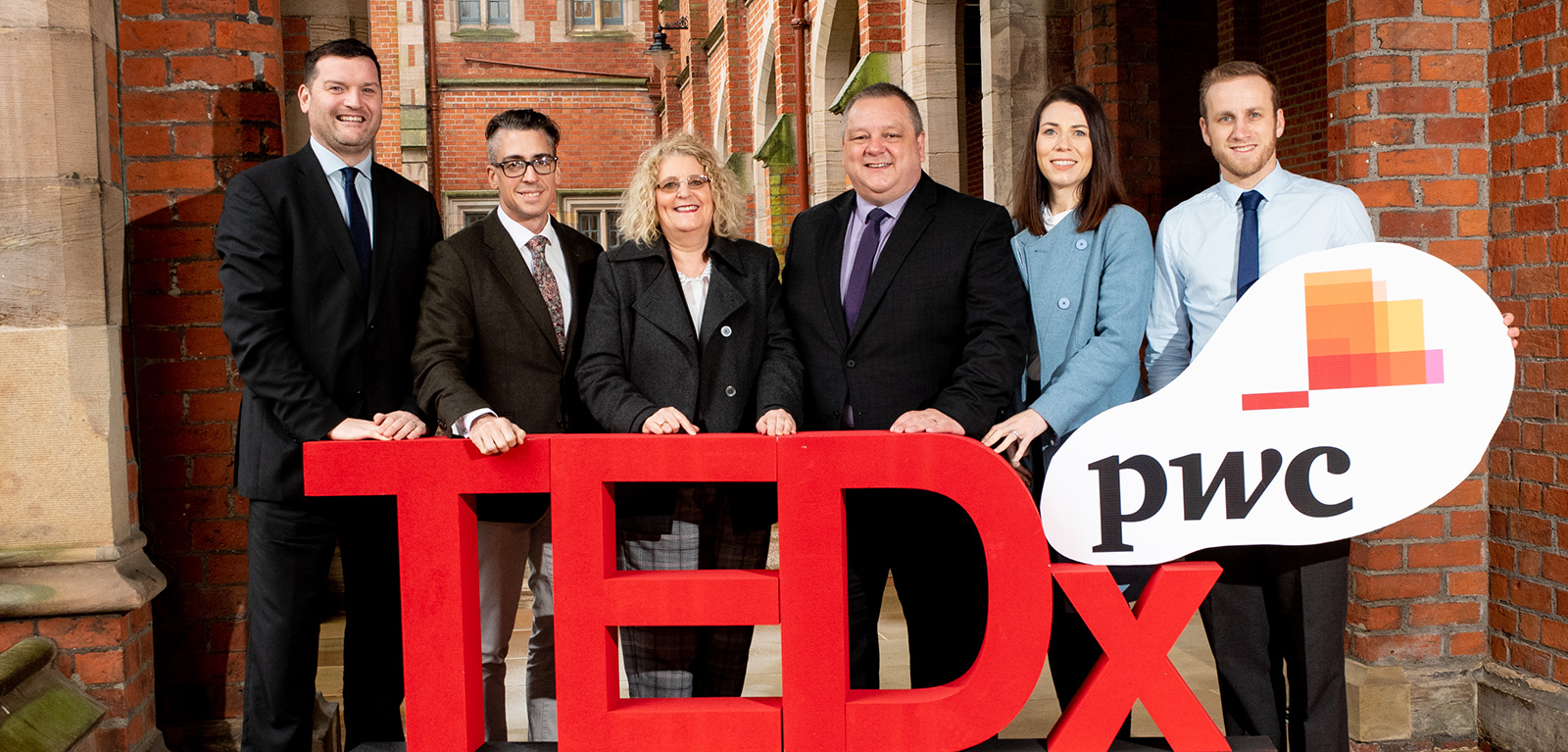 The second TEDxQueensUniversityBelfast will take place at Riddel Hall on Wednesday, 3 June 2020. This follows on from the hugely successful first TEDxQueensUniversityBelfast event in May 2019.
The theme of the event is GreatXpectations.
Confirmed speakers include:
Talented members of the Queen's student body
Notable alumni, including Queen's Graduate of the Year, Sheree Atcheson
Leading terrorism expert and Queen's Pro-Vice-Chancellor for Internationalisation and Engagement, Professor Richard English.
Alistair Stewart, Head of Public Engagement at Queen's said: "We are delighted to host the University's second TEDxQueensUniversityBelfast event in June 2020 with our corporate partner, PwC.

"The first TEDxQueensUniversityBelfast in May 2019 was very successful and we hope to build on this for 2020.

"Queen's is a melting pot of innovation and talent, and this event provides our students, staff, graduates and partners with a stage to showcase their ideas, talents, and speak about topics that are relevant to the society we live in."
Jonathan Astley, Managing Director of PwC's Operate, said: "We're delighted to be sponsoring TEDxQueensUniversityBelfast for a second year and build on our brilliant relationship with Queen's, who share our passion for ideas and innovation.
"PwC's purpose is to build trust in society and solve important problems so places where discussions about the future are happening is where we want to be. We look forward to hearing a wide range of talented, knowledgeable speakers showcase the very best ideas on the night."
TED is an organisation that aims to bring together bright minds to give talks that are idea-focused, and on a wide range of subjects, to foster learning, inspiration and wonder – and provoke conversations that matter.
Events tagged as TEDx are independently organised but licensed by TED that share ideas in communities around the world.
Media
Media inquiries to Zara McBrearty at Queen's Communications Office on Tel: (028) 9097 3259 or email z.mcbrearty@qub.ac.uk