Resourceful Queen's students use time and experience to help those in need during COVID-19
Two enterprising students from Queen's University Belfast have been using their time during lockdown to support those in need.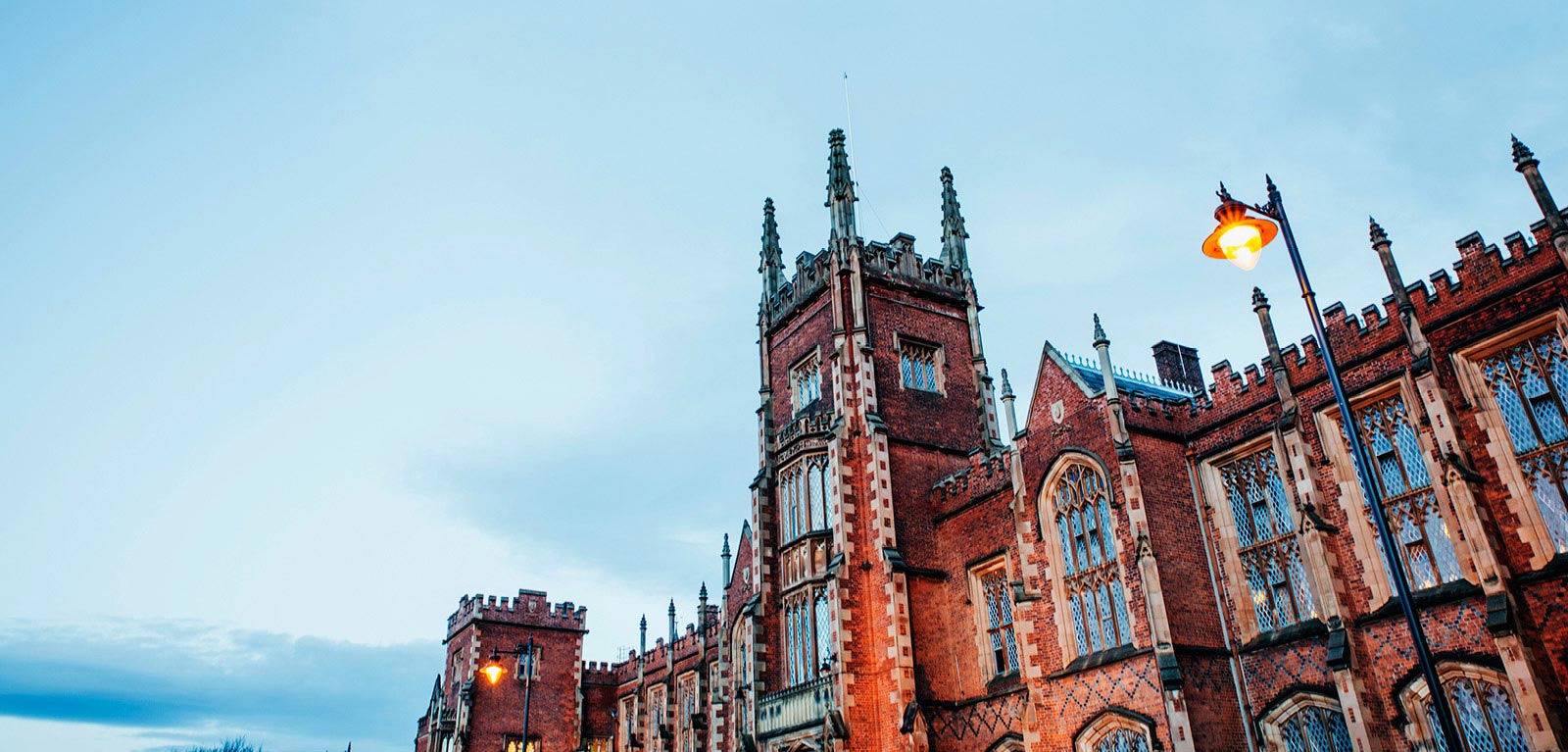 Brothers Mohammed Abdul Salam Shajahan Sait (21) and Sultan Abbas Shajahan Sait (19), who will graduate from Civil Engineering and Economics and Accounting respectively, returned to their home of Chennai, India, from Belfast just before the lockdown restrictions prevented them from travelling.
The pair wanted to help those in urgent need in their local area. Having learned that many people were struggling to access food, they decided to take the issue into their own hands.
Mohammed said: "We were chatting to Dad about the pandemic and he'd heard through a friend that there were high number of city corporation workers at Thousand Lights, a constituency of the legislative assembly of the Indian state of Tamil Nadu, who were potentially struggling with access to food. We decided to tackle this issue at hand and set a target of 1,000 meals for a Thousand Lights.

"Our initial planning was mainly via WhatsApp. We gathered like-minded people from our known circle of friends and family. It was then down to planning and implementing our strategy. After completing our quarantine and being checked for COVID-19, we reassured the other volunteers we were good to go."
The duo had a system where one volunteer bought the groceries (excluding rice which a generous merchant agreed to donate). Two chefs would then cook the food based on the day's menu. Menus were planned around nutritious food that would help the immune system. For example, tomato rice, lemon rice and vegetable rice. The meals were then packed by another set of volunteers and distributed from the Chennai city corporation office.
They continued: "The idea just took off and we have now been going for over 100 days which accounts to over 30,000 midday meals and food kits to thousands of families."

"We have recently tweaked the approach by serving the food directly to people with the use of bio-degradable plates, while maintaining physical and social distancing. Volunteers have adequate PPE, hand sanitiser and a token system to enforce distancing and chalk outlines on the ground for those queuing.

"We started funding this from our own finances alongside donations from our friends. Once the project kicked off and progress was made, we were able to raise funds from across the world via GoFundMe and through local donations. We gathered support on social media and were thoroughly supported by friends and family from Queen's University Belfast and across the world.

"As the situation in our city is changing in a dynamic way, we have been adapting our offering to ensure no one suffers, and have been distributing lockdown food kits consisting of a week's worth of essentials, for those families who weren't able to access the prepared food."
You can find them on Instagram @feedtheneedy2020.
Mohammed Abdul Salam Shajahan Sait will graduate virtually today on Friday 10 July with a Bachelor of Science Civil Engineering degree (BEng) from the School of Natural & Built Environment at Queen's University Belfast. Sultan Abbas Shajahan Sait will graduate virtually on Friday 24 July with a Bachelor of Science Economics and Accounting (BSc) from the Queen's Management School.


Media
For media enquiries, please contact the Communications Office, 028 9097 3091 comms.office@qub.ac.uk