Seamus Heaney Centre announce inaugural Publishing Fellow
The Seamus Heaney Centre at Queen's University Belfast is delighted to announce the appointment of Manuela Moser as their inaugural Publishing Fellow for 2020 – 21.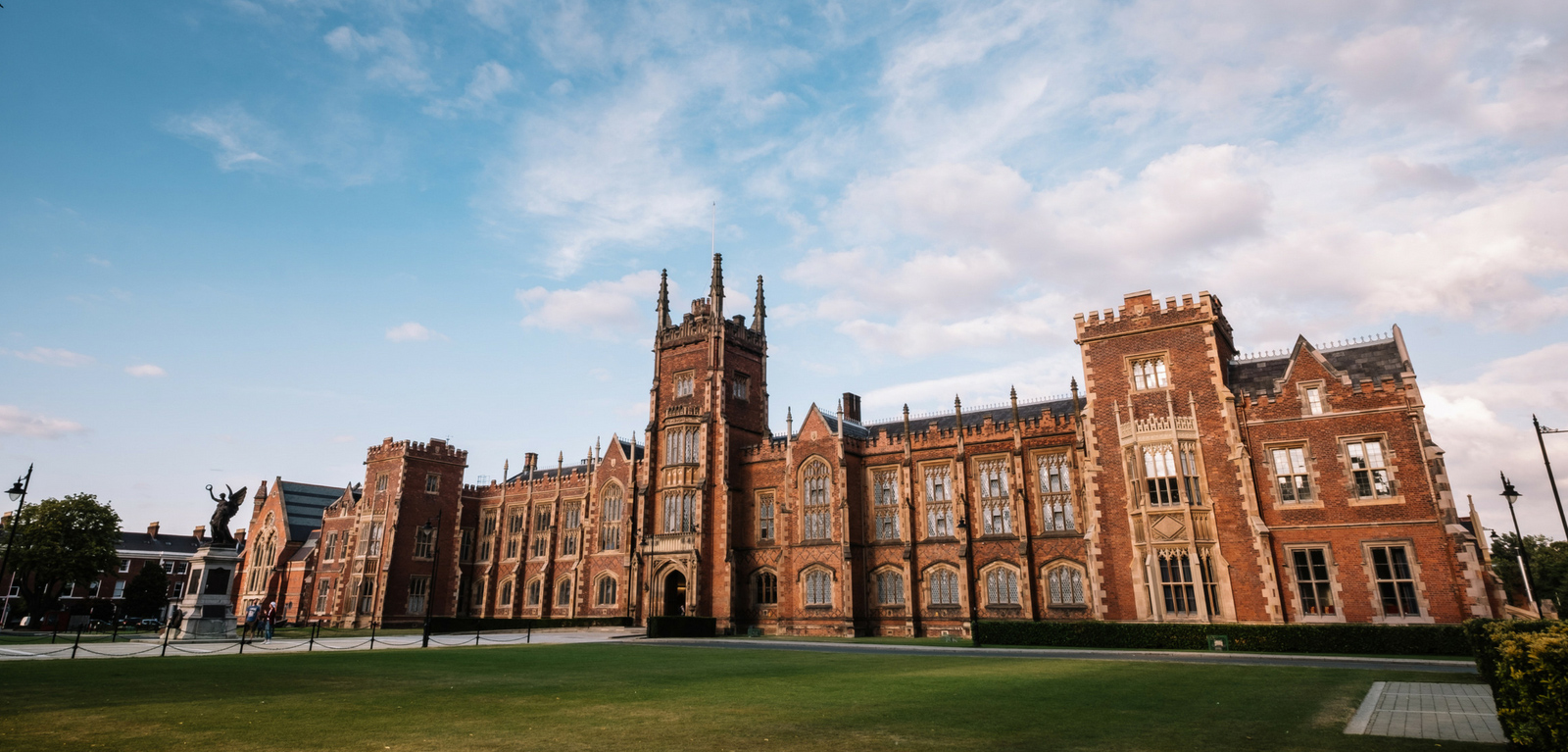 This new Fellowship is offered to a graduate who has demonstrated an enthusiastic commitment to their writing career, and to the wider literary sector, particularly through publishing. The award is worth £10,000 per academic year, for a recently completed PhD graduate from the Seamus Heaney Centre at Queen's.
The Fellowship supports writers at this critical point in their career, giving them professional experience in the literary and academic sector, and allowing the University to maintain relationships with our extraordinary alumni.
Fellows, working in all forms of creative writing, contribute to life at the Seamus Heaney Centre through masterclasses, workshops, one-to-one tutorials, and performances, and bring new voices to the academic and public programme.
Manuela Moser recently completed a PhD in Poetry, at Queen's University Belfast. Her poetry has appeared in The Stinging Fly, Poetry Ireland Review, Hotel, Copper Nickel, and The Tangerine, and a pamphlet is forthcoming from Bad Betty Press. She was awarded the Ireland Chair of Poetry Travel Award in 2020. Manuela is co-founder of The Lifeboat reading series, and editor of The Lifeboat Press.
Speaking of the Fellowship, Manuela said: "I am delighted to be awarded the inaugural Publishing Fellowship from the Seamus Heaney Centre. Having spent several years working on publishing in my spare time with The Lifeboat Press, it will be wonderful to have more time to focus on this kind of activity. I look forward to being able to engage with, and add to the long-standing poetry publishing culture of the city and the University."

Welcoming the new Fellowship Professor Glenn Patterson, Director of the Seamus Heaney Centre at Queen's said: "The Publishing Fellowship is the first of three new Fellowships that the Seamus Heaney Centre is announcing this autumn, part of its expanding commitment to supporting new writing and to creating opportunities - in print, online, on air, in person - for that new writing to be seen and heard. Manuela Moser is one of a brilliant generation of PhD students who have already made a significant contribution to the Centre, the University, and to writing in Northern Ireland. Manuela does us a great honour by being our first Publishing Fellow."
The Publishing Fellow will officially take up their post in the Seamus Heaney Centre at Queen's in September 2020. They will be joined later in the year by two new 'Writing and the City' Fellowships, named for the late Ciaran Carson, founding director of the Seamus Heaney Centre.
ENDS…
Media
Media enquiries to Zara McBrearty at Queen's Communications Office on 07795676858 or email: z.mcbrearty@qub.ac.uk
For further information contact Rachel Brown, Seamus Henaey Centre Coordinator at r.brown@qub.ac.uk