European grant of £1.7m for Queen's researcher to develop new generation of wireless communications
A researcher at Queen's has been awarded £1.7m (2 million euro) funding to lead a five year project underpinning wireless communications as far ahead as the mid-2030s.
Dr Michalis Matthaiou, Professor of Communications Engineering and Signal Processing, at the Institute of Electronics Communications and Information Technology (ECIT), is the first academic in Northern Ireland to receive the prestigious and highly competitive European Research Council Consolidator Grant, which aims to tackle big scientific questions at research centres across Europe.
Wireless communications have changed the way we live, work and communicate over the past two decades and new generations of faster wireless technologies are being designed.
COVID-19 restrictions, which have seen many more people work and learn from home, have accelerated demand for the new technology to become available.
However, future technologies beyond 5G and 6G will use much larger antenna arrays - sets of multiple connected antennas deployed on a single site or geographically distributed - to transmit data through radio waves and that poses problems for those designing them.
Dr Matthaiou explained that his research team on the BEATRICE (Beyond Massive MIMO: Living at the Interface of Electromagnetics and Information Theory) project will address the challenges of how these future communication systems can be designed in an efficient manner.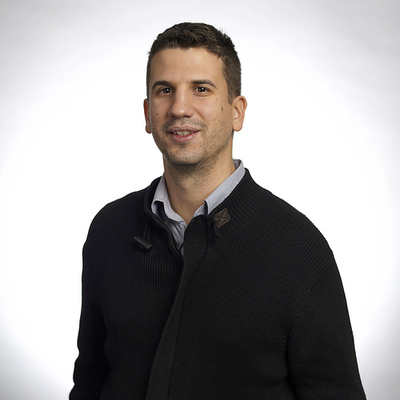 He said: "Over the next 15 years, we are going to need hundreds or thousands more antenna elements to transmit data and we are going to see that demand on a much wider range of frequencies.

"The challenge is that the electromagnetic theory modelling – the type of physical interaction which occurs between electrically charged particles - and manufacturing development of these antenna structures is becoming increasingly complex and challenging.

"We urgently need to discover what changes should be made in the information theoretic models, which study how information is quantified, stored and communicated, based on these new electromagnetic properties."
Dr Matthaiou said that the project reflected ECIT's Secure Connected Intelligence multi-disciplinary research agenda, would break down scientific barriers and create a new platform for scientists from different areas to work together to solve problems.
He explained: "For 70 years, information scientists and microwave/antenna engineers have been working in isolation from each other.

"But now, for the first time, we have the tools and expertise to create a collaborative research platform on which these scientific communities will begin to share their expertise.

"This will allow us to make breakthroughs far beyond what can currently be achieved by communications technology so that larger numbers of users and devices can be more effectively and efficiently connected across a broad spectrum of disciplines, such as wireless power transfer, electronics, physics, radar communications and optics."
Over 300 academics were awarded the 2020 European Research Council (ERC) Consolidator Grants to enable them to tackle big scientific questions at research centres across Europe.
The €655 million funding scheme is part of the EU's research and innovation programme, Horizon 2020, and is aimed at helping those awarded consolidate their teams and have far-reaching impact.
ERC President, Professor Jean-Pierre Bourguignon, commented: "This funding not only empowers bright minds from across Europe to pursue their most ambitious ideas at a critical stage of their careers, but also helps train the youngest generation of researchers as members of their ERC teams.

"To prepare for the challenges of tomorrow, Europe must stick to the vision of investing in frontier research, which has proved time and again its crucial added value."
ENDS...
Media
Media enquiries to Queen's Communications Office on comms.office@qub.ac.uk