Queen's academics awarded over £1m to tackle software engineering research challenges
Two researchers from the Faculty of Engineering and Physical Sciences at Queen's University Belfast have been awarded prestigious fellowships from UK Research and Innovation (UKRI) worth a total of £1.1m.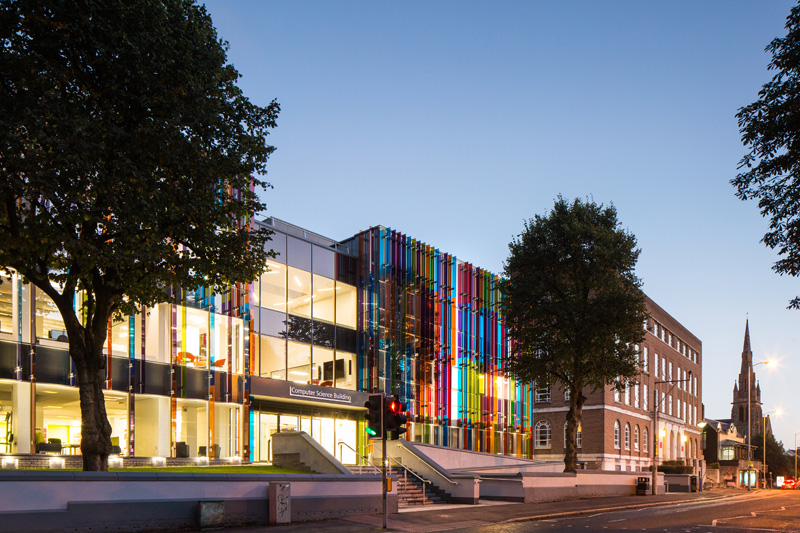 The research software engineering fellowships will support cutting edge work at the University in areas including cyber security and to help develop tools and expertise to allow more effective use of Atomic, Molecular and Optical (AMO) physics software across a range of applications to benefit society.
Just nine UKRI funded Research Software Engineering Fellowships were available across the UK to drive the development of high-quality research software to tackle important research challenges.
The recipients of the fellowships at Queen's are Dr Domhnall Carlin, from the School of Electronics Electrical Engineering and Computer Science and Dr Andrew Brown, from the School of Mathematics and Physics.
Dr Carlin's fellowship project, CyReSE: Cyber Security Research Software Engineering, will support key research into software-based approaches for Internet of Things (IoT) cyber-attack mitigation. He will establish a novel testbed, including a series of honeypots to attract the latest cyber-attacks for analysis. He will also collaborate with University College London on the research project.
Within Queen's he will connect with the Cyber Range, a £500,000 training and testing facility in Queen's Centre for Secure Information Technologies (CSIT) that enables simulation of real-world deployment models and practice in attack and defence strategies.
A key aim of CyReSE is to establish a research software engineering presence within Queen's, promoting RSE as a career pathway to attract and retain high level engineers within academic research.
Dr Brown's fellowship project, PARAMOR: Platform and Resource for Atomic, Molecular and Optical Research, will see him combining his expert research software engineering skills within AMO physics with some of the world's leading computational scientists.
AMO physics is about the fundamental interactions of light and matter and the software can be used in astrophysics, in scientific experiments and to design cancer treatments. As AMO software is very specialised, researchers need to have the skills not only of a physicist, but also a programmer, data scientist and high-performance computer scientist.
Dr Brown's aim is to change the culture in which it is developed to encourage sustainable and collaborative software development practice. He wants to see the tools developed in PARAMOR used by scientists across a diverse range of applications to ensure that research continues to thrive.
Professor Chris Johnson, Pro-Vice-Chancellor of the Faculty of Engineering and Physical Sciences at Queen's University said: "We are delighted that two of these hugely important fellowships have been awarded to Queen's academics.
"The awards represent significant resources for Dr Domhnall Carlin and Dr Andrew Brown to pursue their visions, tackle these key research challenges and develop their important work within Queen's and through collaborations with other leading institutions.
"The funding provides a career pathway for research software engineers, supporting them to demonstrate leadership and advance research within the University.
"The contribution research software engineers play is increasingly recognised within the UK research landscape and these awards are recognition of the success that our staff, particularly our early career researchers, our Fellowship Academy and the Research and Enterprise Team, have had in recent years."
Media
For media inquiries, please contact comms.office@qub.ac.uk