Cancer Knows No Borders – how cancer collaboration saves thousands of lives 
Leaders in cancer discuss how the Ireland – Northern Ireland – US National Cancer Institute Cancer Consortium has galvanized world-leading research, saving thousands of lives.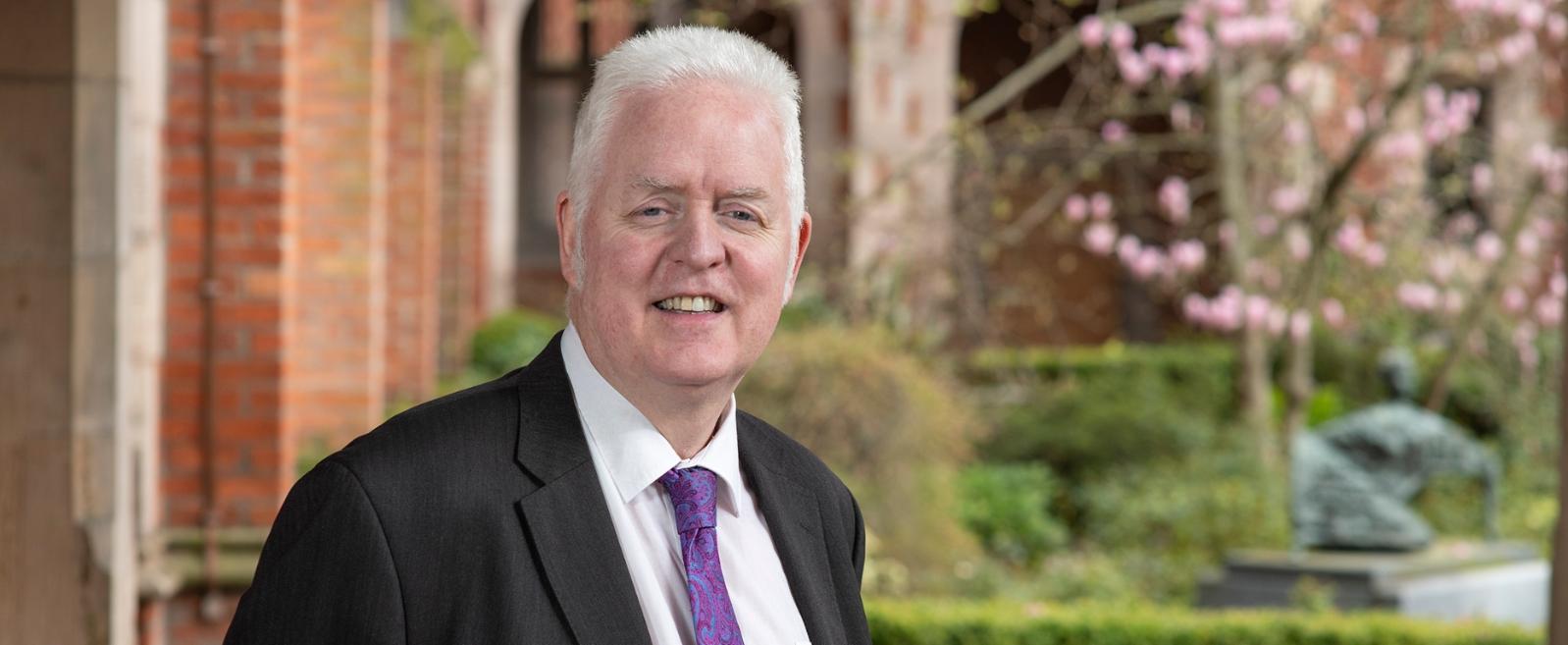 Professor Mark Lawler, Chair in Translational Cancer Genomics and Professor of Digital Health at Queen's University Belfast together with Dr Norman (Ned) Sharpless, Director of the US National Cancer Institute, today (Monday 8 November), led a discussion on the impact of the unique initiative at The Economist's World Cancer Series: Europe 2021. 
 The Ireland – Northern Ireland – US National Cancer Institute Cancer Consortium, an initiative that emerged from the Good Friday Agreement, has transformed cancer research and its impact on the island of Ireland, having trained over 500 doctors, nurses and scientists and delivered clinical trials to over 35,000 cancer patients, saving thousands of lives. 
A tripartite Memorandum of Understanding, signed in Government Buildings at Stormont in October 1999, led to an unprecedented tri-partite partnership which commenced in 2000 and sought to "to reduce cancer incidence and mortality on the island of Ireland through cross-border and transatlantic collaborations in cancer research and education." 
 The Economist event reflected on the impressive achievements of the last 21 years.  Cancer research between scientists on the island has doubled, while there has also been a significant increase in collaborative cancer research with the top US institutions. The quality of the research has also improved, being published in the very highest impact journals.  
  Professor Lawler said; "We may be a small island but we punch above our weight in cancer research. The cancer clinical trial infrastructure developed through the Consortium has been a game changer – being able to deliver clinical trials to over 35,000 patients on the island of Ireland has undoubtedly saved thousands of lives" 
 At the event, Doctor Sharpless said; "The National Cancer Institute believes we have a real duty to address oncology globally. So global cooperation and international cooperation is a real high priority for us. We have a Center for Global Health that is 10 years old, that works to facilitate cancer research and learn from cancer research in other countries."
On March 16th this year, the Consortium MOU was renewed by the Minsters of Health for Ireland and Northern Ireland and Doctor Sharpless, acknowledged by President Joe Biden and the Irish Taoiseach (Prime Minister) Micheál Martin in their St Patrick's Day message.
Professor Lawler said: "We have achieved a lot in the last 21 years and today's event highlights our global recognition as an exemplar of how to work together. My vision is that Karen from Waterford (Ireland), Kirsty from Warrenpoint (Northern Ireland) and Kelly from Washington (USA) are on the same cancer clinical trial, benefitting from the collaborative research that delivers the best treatment and the best outcomes for their cancer. Cancer knows no borders – neither should we." 
Featured Expert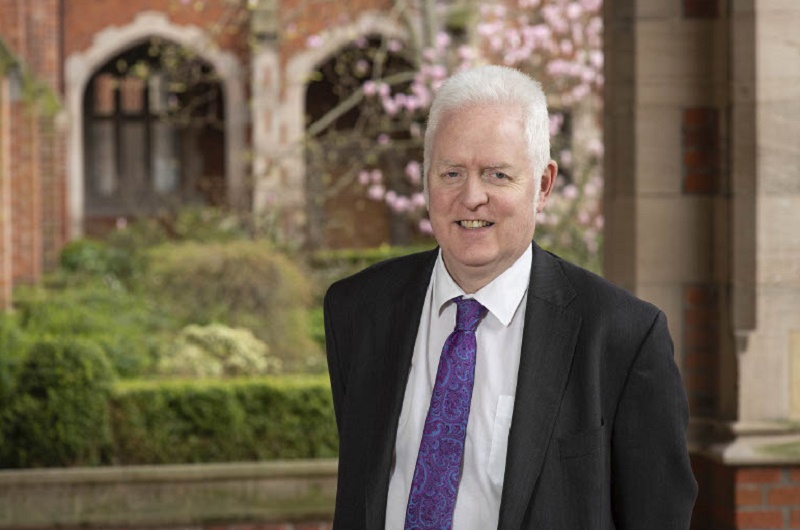 ASSOCIATE PRO-VICE-CHANCELLOR AND PROFESSOR OF DIGITAL HEALTH, CHAIR IN TRANSLATIONAL CANCER GENOMICS
The Patrick G Johnston Centre for Cancer Research
Media
Media enquiries to comms.officer@qub.ac.uk