New consortium formed to explore and develop deep geothermal energy projects
Queen's University Belfast is part of a new consortium of leading businesses and academics, which has been formed to explore and develop deep geothermal energy projects in Northern Ireland.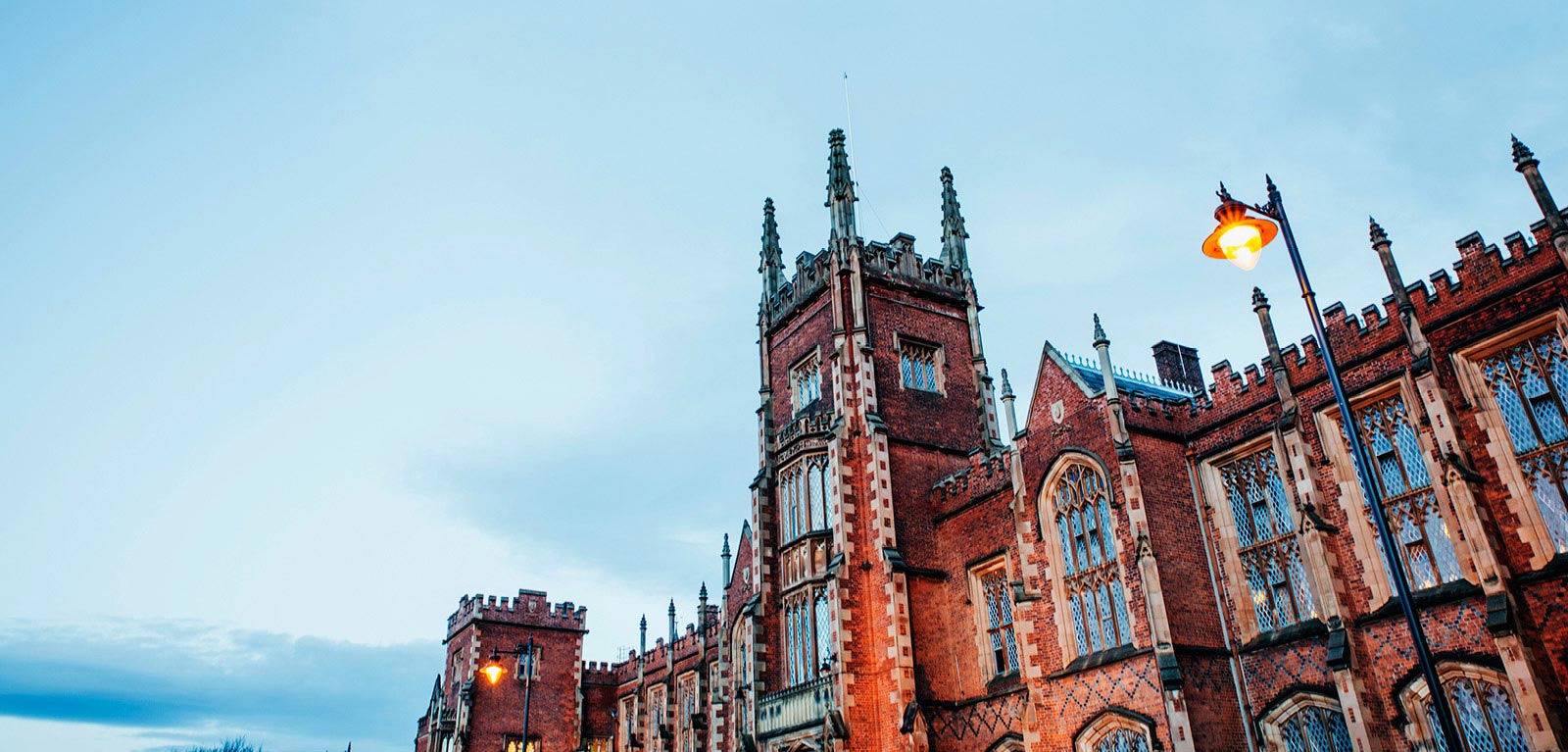 Geothermal NI, which is made up of MJM Renewables (MJM Group, Newry), Arup, Queen's University Belfast and Geothermal Engineering Ltd, will bring forward projects to provide 100 per cent renewable energy to homes and businesses across the region.
Geothermal energy is a clean, sustainable, naturally occurring source of energy and offers the opportunity to decarbonise Northern Ireland's power and heat networks and support the drive for net zero carbon emissions.
It utilises natural heat underneath the ground to heat fresh water and create steam which can then be used to produce green electricity. This process has already been proven in the UK and is used widely in countries like New Zealand, Iceland and Germany. Uniquely, deep geothermal provides a constant source of renewable energy – 24 hours a day, 7 days a week.
Low carbon
Northern Ireland has the natural geology needed to harness geothermal energy sources and the Department for the Economy's recent consultation on the upcoming Energy Strategy identified geothermal as a potential source of low carbon energy and jobs. It also highlighted a potential EU funded trial being undertaken by the Geological Survey of Northern Ireland (GSNI).
Geothermal NI will bring forward its first projects in 2022. The consortium sees deep geothermal energy in Northern Ireland playing an important role in the fight against climate change, while also attracting high skilled jobs and economic investment.
Naoimh McConville, Director of MJM Renewables, said: "MJM Renewables are proud to be part of the Geothermal NI consortium that brings together leading organisations across research, engineering and geothermal development. Deep geothermal represents an untapped opportunity in Northern Ireland, and with the urgent need to develop renewable energy sources, Geothermal NI projects will help drive the shift to a zero-carbon economy and society."
Dr. Ryan Law from Geothermal Engineering Limited said: "We are delighted to be extending our geothermal footprint into Northern Ireland. It is clear that we must urgently invest in and scale our renewable energy provision in the UK. Hand in hand with the roll out of wind and solar power, we have to think about the provision of baseload energy to make sure our energy supply is consistent. Geothermal power is 24/7 and can play a valuable part in helping us reach not only our renewable energy imperatives but will also play a valuable role in ensuring our energy security for years to come."
Journey to net-zero
Professor David Rooney, Dean of Internationalisation and Reputation within the Faculty of Engineering and Physical Sciences at Queen's University Belfast, said: "The journey to net-zero will require a range of technologies to work together and in Northern Ireland geothermal will be an important part of that mix. At Queen's, we are delighted to be working with MJM Renewables, Geothermal Engineering Ltd and ARUP to explore the opportunities that this natural resource can provide."
Dr Matthew Free, Director at Arup, said: "At Arup, we're helping our clients across the world to make the transition to decarbonised, secure and affordable energy. Geothermal has a further attraction, in that it is local. We are very pleased to be part of the team, with MJM Renewables, Geothermal Engineering Ltd and Queen's University Belfast to make this happen in Northern Ireland."
For more information on Geothermal NI please visit www.geothermalni.com.
Media
For media inquiries, please contact comms.office@qub.ac.uk