Queen's part of twenty new UK-Ireland research collaborations in the social sciences
The Irish Research Council (IRC) and the Economic and Social Research Council (ESRC) – part of UK Research and Innovation – have announced support for 20 new collaborations between UK-Ireland based researchers.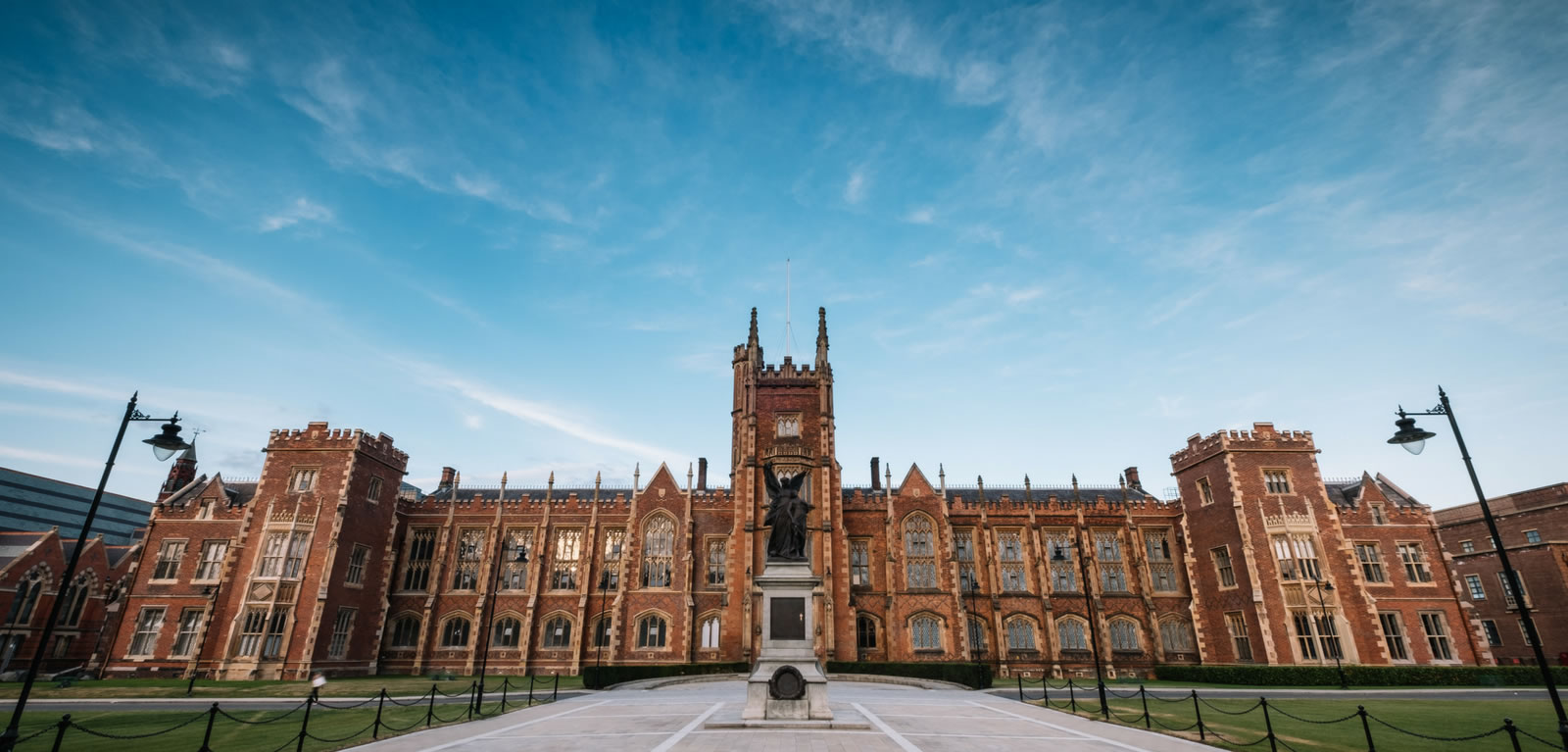 The innovative networking collaborations across the social sciences will range in aim from mental health, sexuality and gender studies, children's welfare, and public health to data protection.
Academic researchers at Queen's University Belfast are involved in three of the 20 projects announced:
Professor Cherie Armour, from the School of Psychology at Queen's, and Associate Professor Amanda Fitzgerald, from University College Dublin: 'Mood Movement: Exploring existing and emerging technologies to facilitate help-seeking, stigma reduction and support of Young People's mental health'.
Professor Graham Ellison, from the School of Law at Queen's, and Dr Kathryn McGarry, from Maynooth University: 'Commercial sex in the UK and Republic of Ireland: Current knowledge and future challenges'
Dr Viviane Gravey, from the School of History, Anthropology, Philosophy, and Politics at Queen's, and Dr Finbarr Brereton, from University College Dublin: 'All-Island environmental governance post Brexit? Mobilising key actors in Ireland and Northern Ireland'.
The networking activities supported by these grants will foster the development of long-term relationships between British and Irish social science researchers, through forming new and strengthening existing relationships and enhancing the overall level of connection between the UK and Irish social science communities. The networks will also enable early-career academics to become part of a broader academic community and provide a forum to have their research promoted on a larger stage.
This collaborative funding programme aims to provide support for social science networking activities, with the broad objective of fostering excellent synergies between these two research communities.
Professor Ian Greer, President and Vice-Chancellor of Queen's University Belfast and President of the Universities Ireland Council said: "I am delighted that these leading academics in the social sciences have been awarded grants for their research which will benefit both North-South and East-West collaboration, and most importantly, make a difference to our society. An integrated approach has never been greater as we harness the considerable strengths in our universities to support economic recovery and future growth as we emerge from the Covid-19 pandemic and post-Brexit."

Peter Brown, Director of the Irish Research Council, stated: "These new funded projects, which range from public health to international relations, demonstrate the huge potential for international and interdisciplinary synergies and the interest of researchers in UK-Ireland cooperation. There is truly great potential for a mutually reinforcing and vibrant UK-Ireland research eco-system across the spectrum of economic and social sciences."

Professor Jennifer Rubin, Executive Chair of the ESRC, added: "I am delighted that we have been able to support a range of networking activity between UK and Irish researchers. These grants will foster greater connectivity and enduring collaboration on important, timely and shared social science research agendas."
The full list of awards is available here: https://research.ie/assets/uploads/2020/12/IRC-ESRC-funded-projects.pdf
ENDS...
Media
Media enquiries to Zara McBrearty at Queen's Communications Office on email z.mcbrearty@qub.ac.uk or Tel: 07795676858.