The Pathway Opportunity Programme
Second and third year students Hannah Toner and Michelle Edwards recently received their £1000 bursary cheques from Queen's Pathways Opportunities Programme which is supported by donations from individuals and organisations.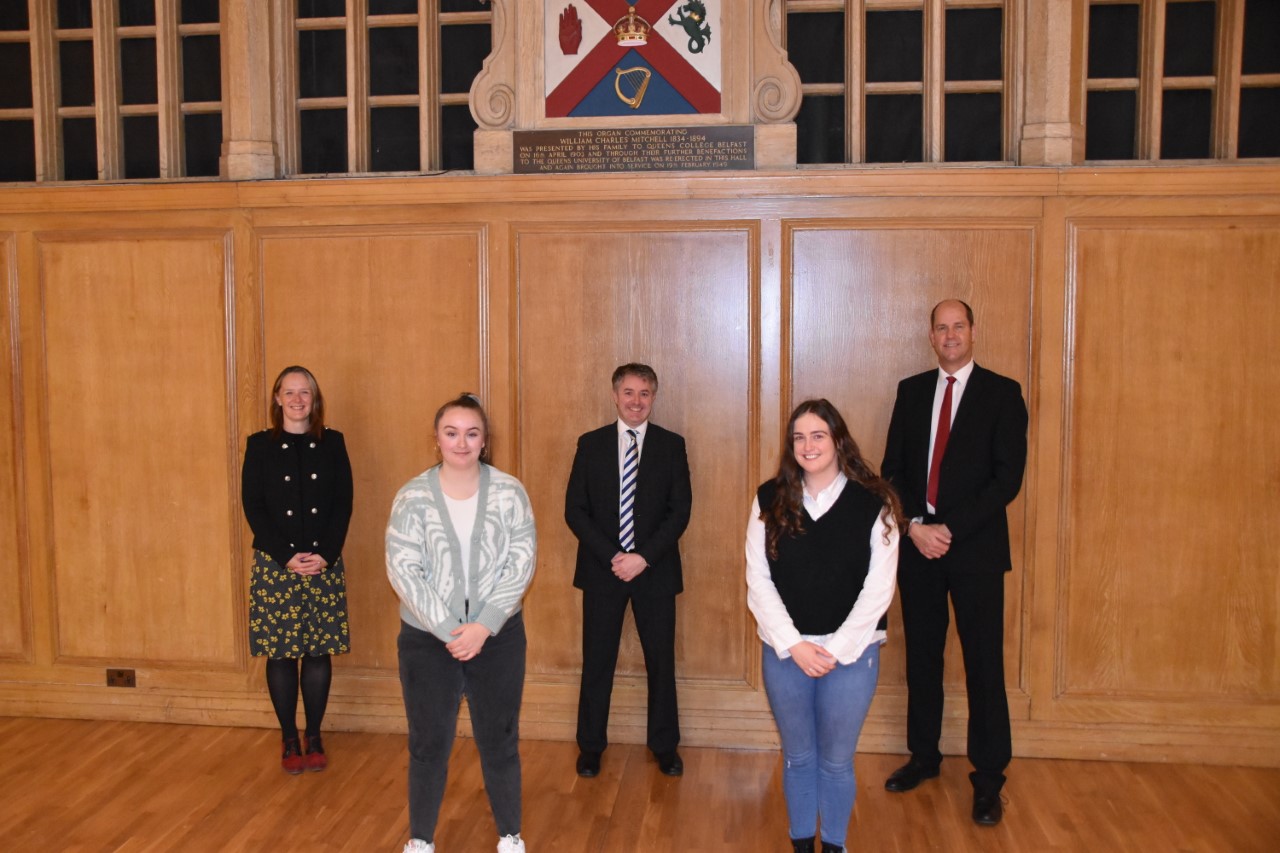 Pictured with the students are Director of the Development and Alumni Relations Office Nathalie Trott, Andrew Wilson, Allen & Overy and Academic and Student Affairs Outreach Officer Ted Jensen.
The Pathway Opportunity Programme has been supporting students since it began in 2017. Since then, it has seen over 800 students pass through its Pathways, receiving support in study and academic skills, university applications and confidence building activities.