Graduation success for Erin
Erin Mellon will today (Tuesday, 13 December) celebrate graduating with a Masters (MSc) in Marketing from Queen's Management School at Queen's University Belfast.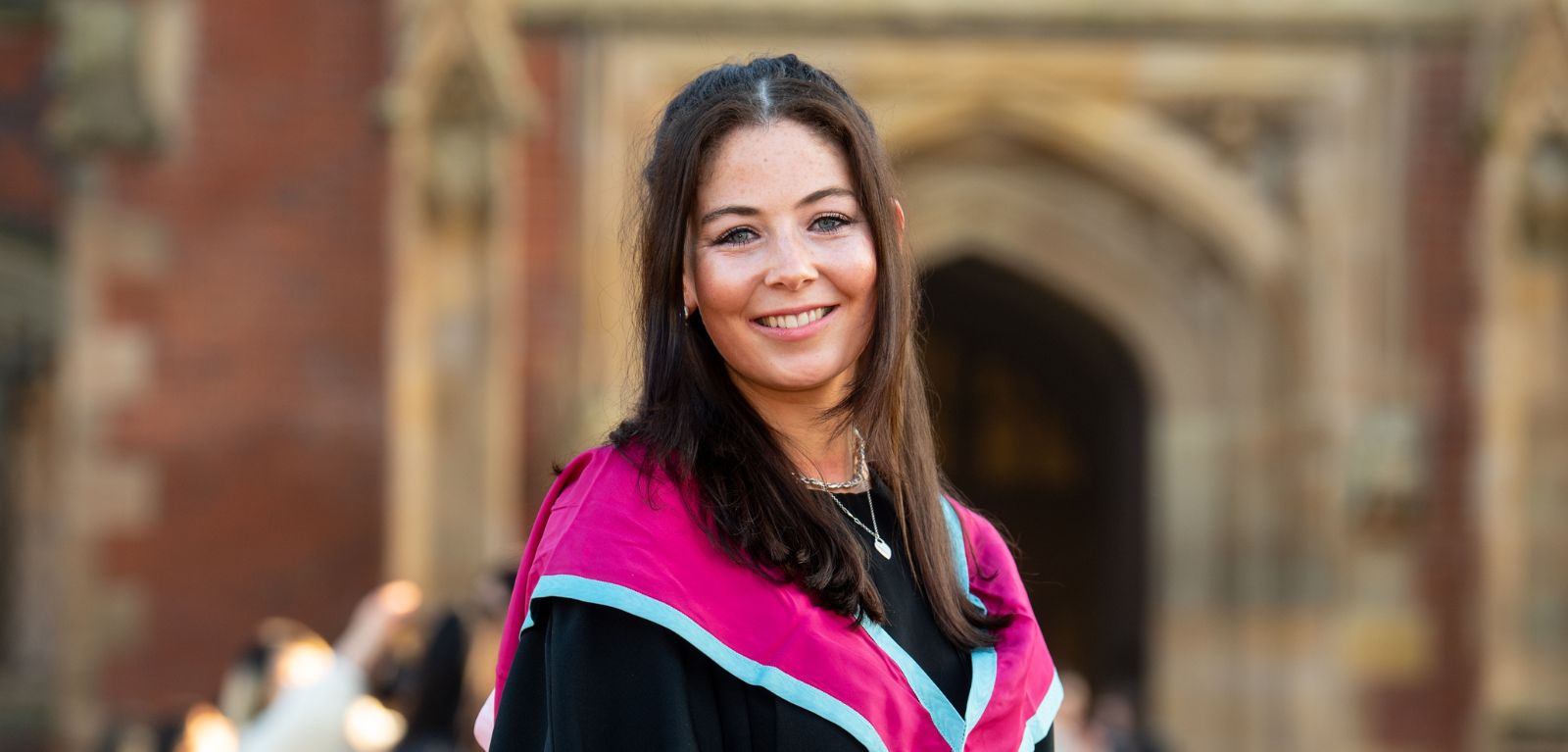 Erin, aged 24 from Bangor in Co. Down, became interested in marketing during her time as a student in England working at John Lewis and Partners on the merchandising and beauty teams.
After her undergraduate degree at the University of Warwick, Erin decided to return to Northern Ireland to study for her Masters degree in Marketing at Queen's. She said: "I thoroughly enjoyed my experience at Queen's, I found the course really insightful, and I have made some of my best friends here.
"Not only did the course give me the academic knowledge but I was also able to get real life experience during my placement at Digital DNA which has been invaluable. I couldn't recommend completing a placement more if you are doing the course, it has given me so much confidence and I have received so many opportunities from it."
Following her placement, Erin was offered a permanent role and worked as a Marketing and Communications Executive during the rest of her studies. She has just accepted a new role at Donnelly Group which she will take up in the new year.
The year has not been without its challenges though as Erin lost someone very special to her during her studies. She said: "I had a really tough year in my personal life after losing my grandma halfway through my studies, so it hasn't always been the easiest road. I feel proud of my achievement, and I know she'll be watching up there."
Looking ahead to her graduation day, Erin said: "My parents and older brothers will be coming to my graduation to celebrate with me which I'm really looking forward to. My friends and I are also planning some fun celebrations after our family meals, so it will be a great day."
Media
Media enquiries to comms.office@qub.ac.uk