Queen's University hosts WHO meeting on Global Influenza Surveillance and Response System
Queen's University is hosting a two-day World Health Organisation (WHO) Meeting with over 200 delegates from over 100 countries attending for the 70th anniversary of the Global Influenza Surveillance and Response System (GISRS).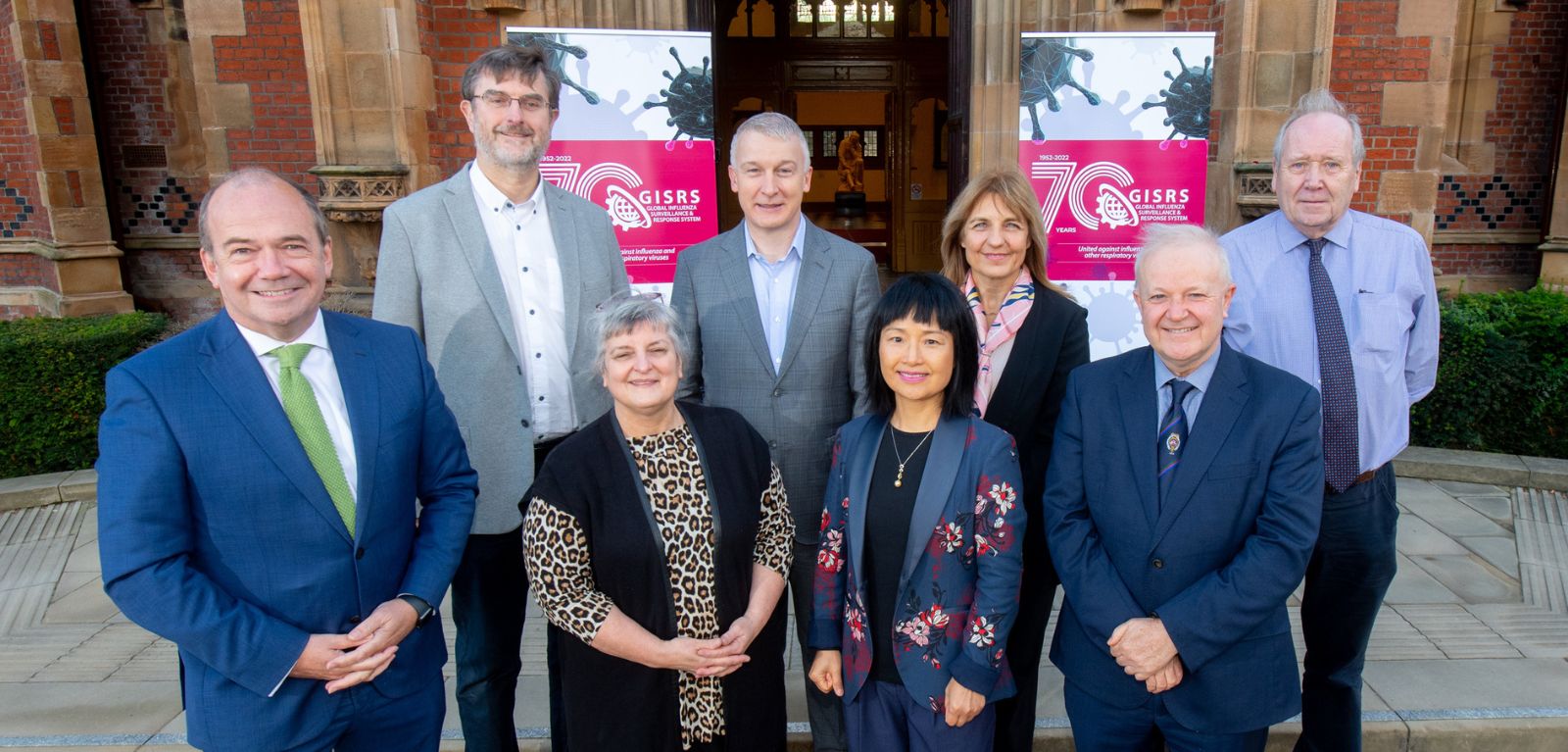 Every five years, the major players in this field come together in Belfast to discuss the latest developments in major human respiratory viruses. Using GIRS, they will discuss advancing global surveillance for respiratory viruses causing epidemics and potential pandemic including influenza, SARS-CoV-2 and potential future pandemics.
Over the two day event, leaders in the field will also discuss experiences and lessons learnt from the COVID-19 pandemic response, as well as the latest development of technologies related to digital health, laboratory diagnostics and vaccines in shaping priorities towards its 100 years.
The GISRS has grown and become a well-functioning system of surveillance and response of influenza, and a crucial global alert system, warning the world of respiratory viruses with pandemic potential.
At the start of COVID-19 pandemic, GISRS was swiftly leveraged to address some critical response needs, and since then has been developing integrated surveillance of influenza and SARS-CoV-2/COVID-19, a model for sustainable surveillance post-pandemic.
Past and recent experiences highlight the critical role and functions that GISRS fulfils for global health security for influenza pandemics and epidemics.
On its 70th anniversary, the GISRS will look ahead towards its 100 years - a stronger GISRS serving public health.
Professor Sir Michael McBride, Chief Medical Officer for Northern Ireland will welcome the delegates to Belfast.
Keynote speakers will include Dr Rick Bright, the Chief Executive Officer of the Pandemic Prevention Institute (PPI) at The Rockefeller Foundation and John McCauley, Director of the Worldwide Influenza Centre at the Francis Crick Institute.
Media
Media enquiries to comms.officer@qub.ac.uk