Professor Michael Tunney
Professor of Clinical Pharmacy
School of Pharmacy
Professor Tunney's research focuses primarily on the improved detection and treatment of lung infection in patients with respiratory diseases such as cystic fibrosis (CF), bronchiectasis and chronic obstructive pulmonary disease (COPD).
Professor Tunney's laboratory is a world class centre of excellence which aims to develop the next generation of diagnostic tools and treatments, in order to alleviate and prevent chronic respiratory infection.
His team's current research programme is designed to:
Establish the role of bacteria in causing infection and damage in the lungs of patients with respiratory disease
Determine why these bacteria develop resistance to antibiotics used to treat infection
Evaluate the effectiveness of antibiotics and other agents under low oxygen conditions which mimic conditions in the lung and;
Examine whether changes in antibiotic treatment to target a wider range of bacteria present in the lungs result in improved clinical outcomes for patients
Professor Tunney works extensively with academic and industrial partners to develop rapid point-of-care methods for detection of respiratory infection and to develop novel antibiotic treatments.
Fields
Health
Pharmacy
Areas of Expertise
lung infection, Cystic Fibrosis, antibiotics, antimicrobial resistance
Media Experience
Professor Tunney has experience with print, broadcast and online media.
Associated Research Centres / Projects
Professor Michael Tunney is heavily involved in a €50M, five-year Europe-wide, Innovative Medicines Initiative (IMI) funded project to develop new drugs that could improve the lives of patients with CF and bronchiectasis. The iABC (inhaled Antibiotics in Bronchiectasis and Cystic Fibrosis) consortium, which is made up of industry partners Novartis and Polyphor and world-leading lung specialists from across Europe, will develop new 'inhaled antibiotics' to manage chronic lung infection, the main cause of disease and death in patients with these conditions.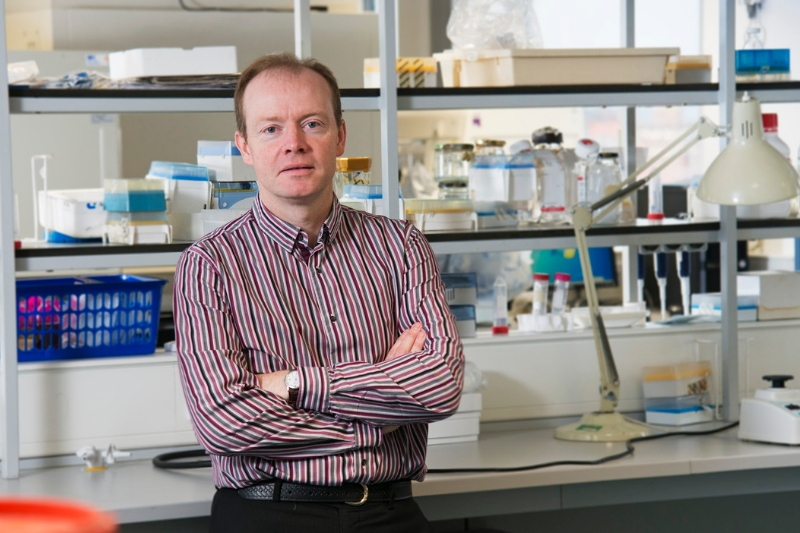 Contact Information
For more information or to book an interview, email comms.office@qub.ac.uk
Academic Profile
Related Experts