'The Degree Abroad Pod' podcast launched
Studying for a degree abroad can be an amazing and life changing experience.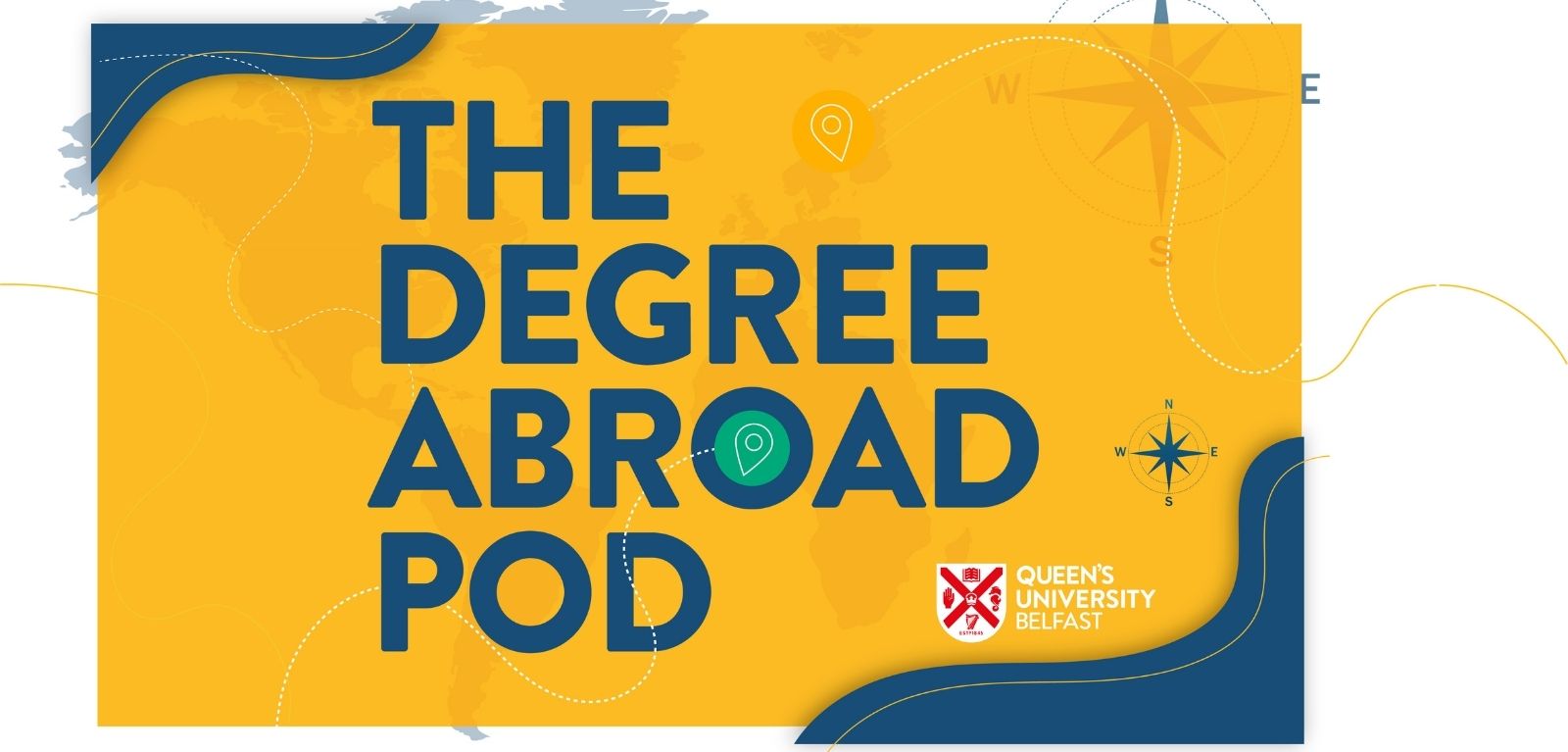 It can also feel daunting and inaccessible without support. The Degree Abroad Pod is here to help with that! In each episode we discuss the opportunities, experiences and challenges of studying overseas. You'll hear from current and past students who have made the journey from the USA to Northern Ireland for Bachelors, Masters or PhD study. If you are thinking about studying abroad, this show is for you!