Drama students collaborate online around "Theatre and Pandemic"
Students in Queen's University's Drama programme have had a unique opportunity this spring to learn and collaborate with students from the University of North Carolina-Chapel Hill (UNC) and the National Universities of Ireland-Galway (NUIG).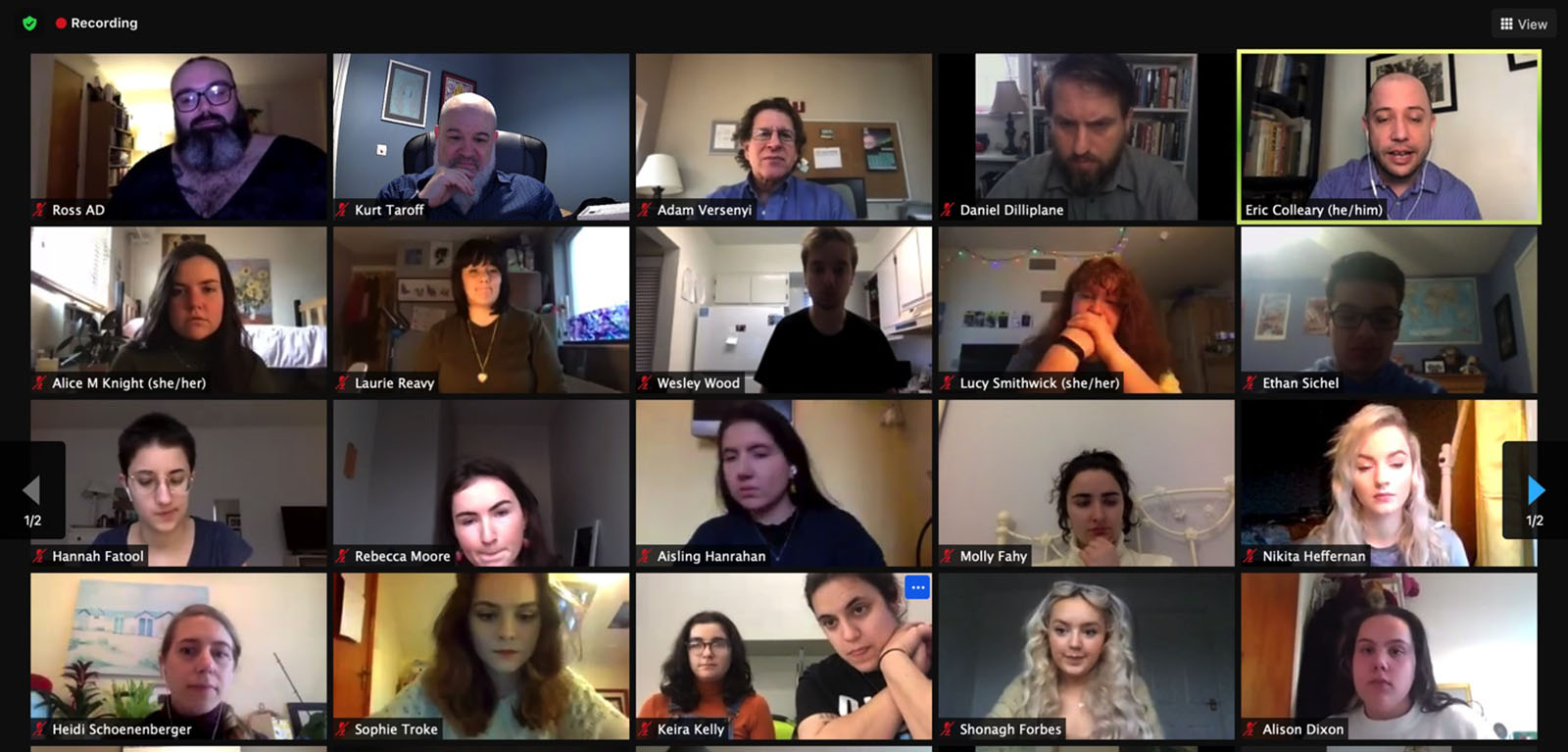 Using the Collaborative Online International Learning (COIL) model, Dr Kurt Taroff from the School Arts, English and Languages at Queen's worked with UNC's Adam Versenyi and NUIG's Patrick Lonergan to create "Theatre and Pandemic"—a module exploring in real time how theatre is responding to the current conditions of a world in shutdown and how it might emerge when this is over, as well as how theatre has responded in previous periods of health crisis.

The innovative new module has been featured in the Carolina Arts and Sciences Magazine and the Chronicle of Higher Education.
The campuses alternate in delivering material week by week, and each week students are put into groups with their colleagues from the other campuses to create brief responses. At the end of the semester, students will create new online theatre pieces, in similarly mixed groups, utilising the forms and styles they have seen over the course of the semester.
The pandemic's move to online teaching made this collaboration, conducted over Zoom, more plausible than might have previously seemed possible, but with the success of the module so far, the lecturers involved have all agreed that they would like to repeat the experiment (perhaps on a somewhat different topic) next year.