Queen's celebrates 70th Anniversary of the Helen Ramsey Turtle Scholarship
Queen's University Belfast recently celebrated the 70th anniversary of the Helen Ramsey Turtle Scholarship, and launched the 2020 call for scholarship applications.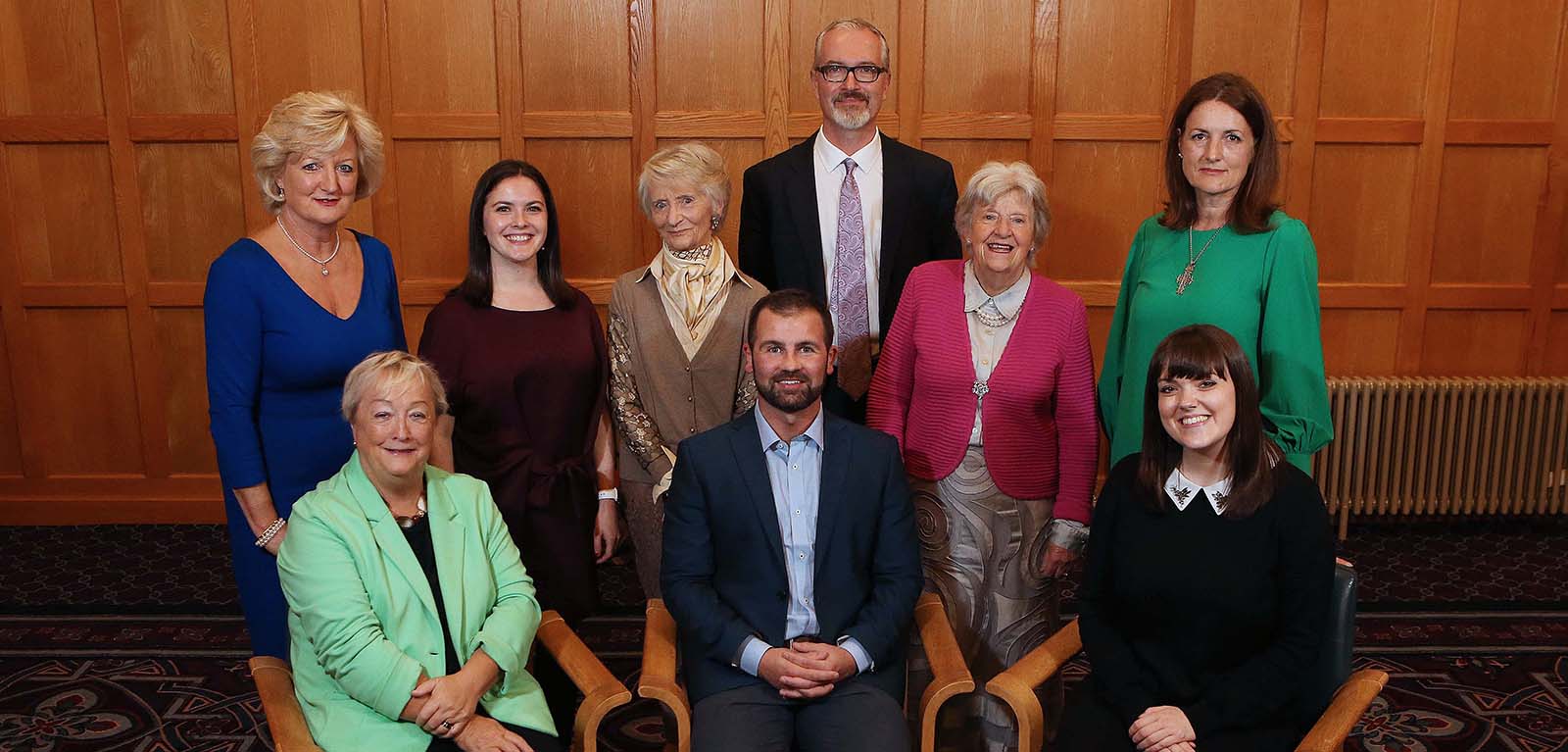 The scholarship was founded in 1947 by the Ulster-American Friendship Committee in memory of Helen Ramsey Turtle, and first awarded in 1949.
Helen Ramsey was born in Denver, Colorado in 1911 and graduated from Smith College, Massachusetts, in 1932 with a degree in Literature. Following her marriage to Ulsterman Lancelot Turtle, Helen moved to Belfast in 1933. At the outbreak of the Second World War, Helen declined an offer of safe passage to the US in order to stay with her husband in Belfast. She subsequently worked for the American Red Cross in the city.
Helen tragically died of cancer in 1946, leaving behind three young daughters. Helen Ramsey Turtle's friends instituted the award to establish a memorial that would reflect her wide interests, and her identification with both the old and new worlds.
Julie (Turtle) Mackie, Helen's daughter and Chair of the Helen Ramsey Turtle Panel said: "What a pleasure it was to celebrate the 70th Anniversary of my mother's memorial scholarship at Queen's. The evening was one of remembrance and friendship as past and present recipients met once again. My continuing thanks to Queen's for its interest and support for all the years that we have shared."
The 70th anniversary event celebrated the ethos and vision of the scholarship, and was attended by previous scholarship recipients, friends of the university and colleagues.
Other recipients of the scholarship include: Monica McWilliams, former Chief Commissioner of the Northern Ireland Human Rights Commission; and Jason McKeown, CEO of neurological research organisation Neurovalens; and the late Brian Mawhinney, former Conservative Party Cabinet Minister.
The scholarship is open to postgraduate students enrolled at Queen's University Belfast both at the time of application and of travel, who have undertaken their primary degree at Queen's and who intend to travel to the USA and/or Canada to undertake a period of study.
The scholarship is now open for applicants for 2020. For more information and to apply, please visit: http://www.qub.ac.uk/directorates/AcademicStudentAffairs/AcademicAffairs/ScholarshipsandAwards/ScholarshipOpportunities/
Media
Media inquiries to Zara McBrearty at Queen's Communications Office on Tel: (028) 9097 3259 or email z.mcbrearty@qub.ac.uk