Queen's welcomes Fulbright US Scholars to the Seamus Heaney Centre
Queen's has recently welcomed two Fulbright US Scholars to the Seamus Heaney Centre.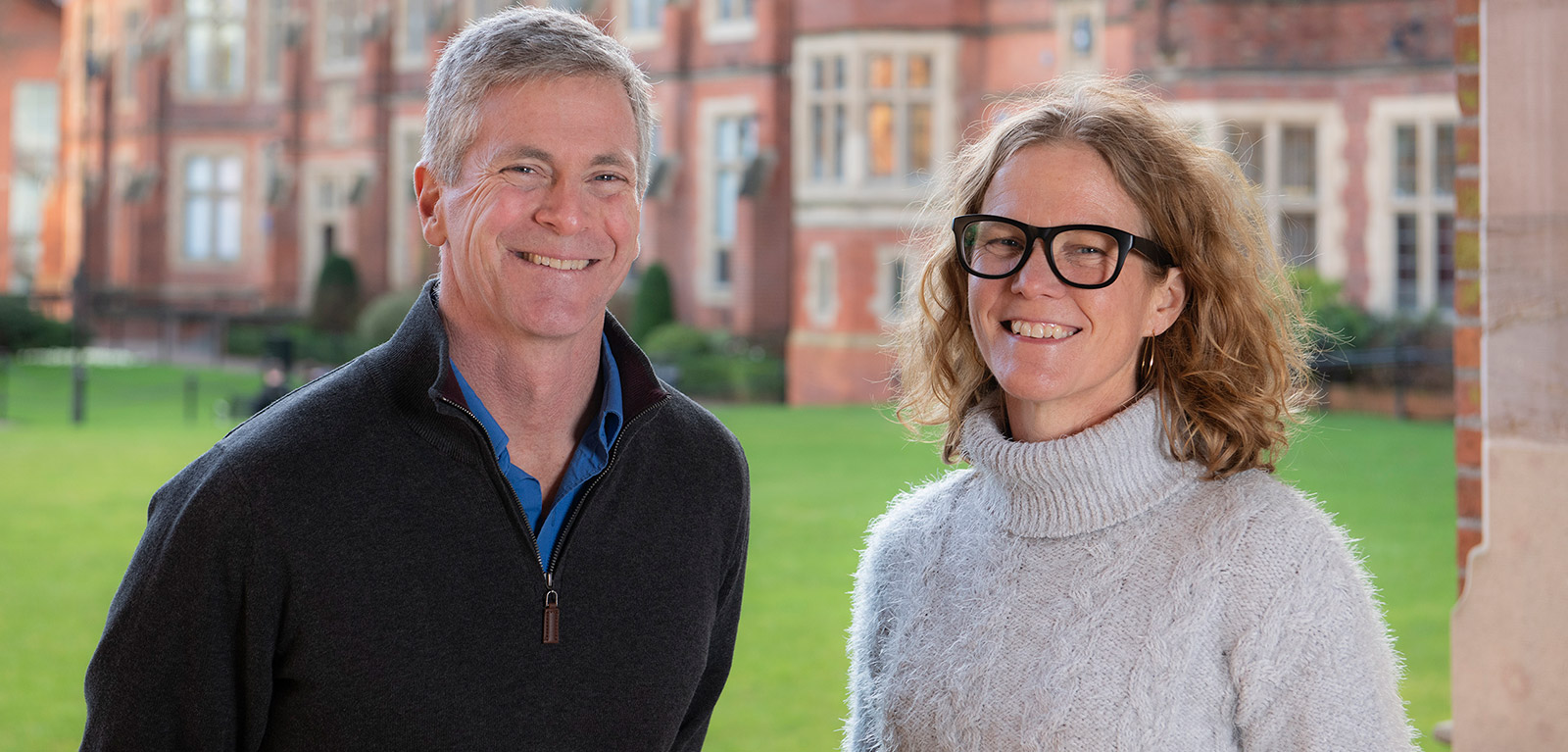 Professor Jenny Browne, from Trinity University, Texas and Professor Greg Winston, Husson University, Maine have taken up post for the semester.
Professor Browne is the author of three collections of poems, At Once, The Second Reason and Dear Stranger and two chapbooks, Welcome to Freetown and Texas, Being. A former James Michener Fellow at the University of Texas, she has received the Cecil Hemley Memorial Award from the Poetry Society of America, a National Endowment for the Arts Fellowship in Poetry and two creative writing fellowships from the Texas Writers League. She was the 2018 Poet Laureate of the State of Texas.
Speaking about her appointment, Professor Browne said: "I like to think of poetry as a conversation. With tradition, with loss and delight, with place, and even with the possibilities of language itself. Spending this Fulbright semester teaching, reading and writing at the Seamus Heaney Centre at Queen's feels like joining a great, on-going and inspired conversation about how poetry speaks to our individual and collective lives. What luck to get to be a part of it!"
Professor Winston scholarship takes historical and environmental approaches to Irish and British modernist writers. He is author of the book Joyce and Militarism (University Press of Florida, 2012). He has previously worked as a journalist in New York and rural Alaska. As part of his research, which takes an ecocritical approach to twentieth-century Irish literature, Professor Winston will be focusing on Seamus Heaney and John McGahern during his time at Queen's.
"I am simply delighted to be working with students and faculty at the Heaney Centre this year. I have long admired Queen's from afar for its major contributions to Irish literary and cultural studies; a great number of Queen's writers and scholars have been part of my reading list since my undergraduate years--Ciaran Carson, Edna and Michael Longley, Fran Brearton, and John Wilson Foster, among others—so it's a remarkable honour and opportunity to be invited to campus," Professor Winston commented.
Professor Glenn Patterson, Director of the Seamus Heaney Centre at Queen's said: "We are honoured to welcome Professor Browne and Professor Winston to the Seamus Heaney Centre at Queen's and to Belfast. We are also delighted that our students have the opportunity to work with and learn from these two renowned writers."
Media
For more information about the Seamus Heaney Centre at Queen's, please visit: https://www.qub.ac.uk/schools/seamus-heaney-centre/