Queen's welcomes George Washington University students for new Study Abroad programme
Queen's University recently welcomed the first cohort of George Washington University students as part of a new and innovative Study Abroad programme – the Global Bachelor's Program in Peace and Conflict Studies.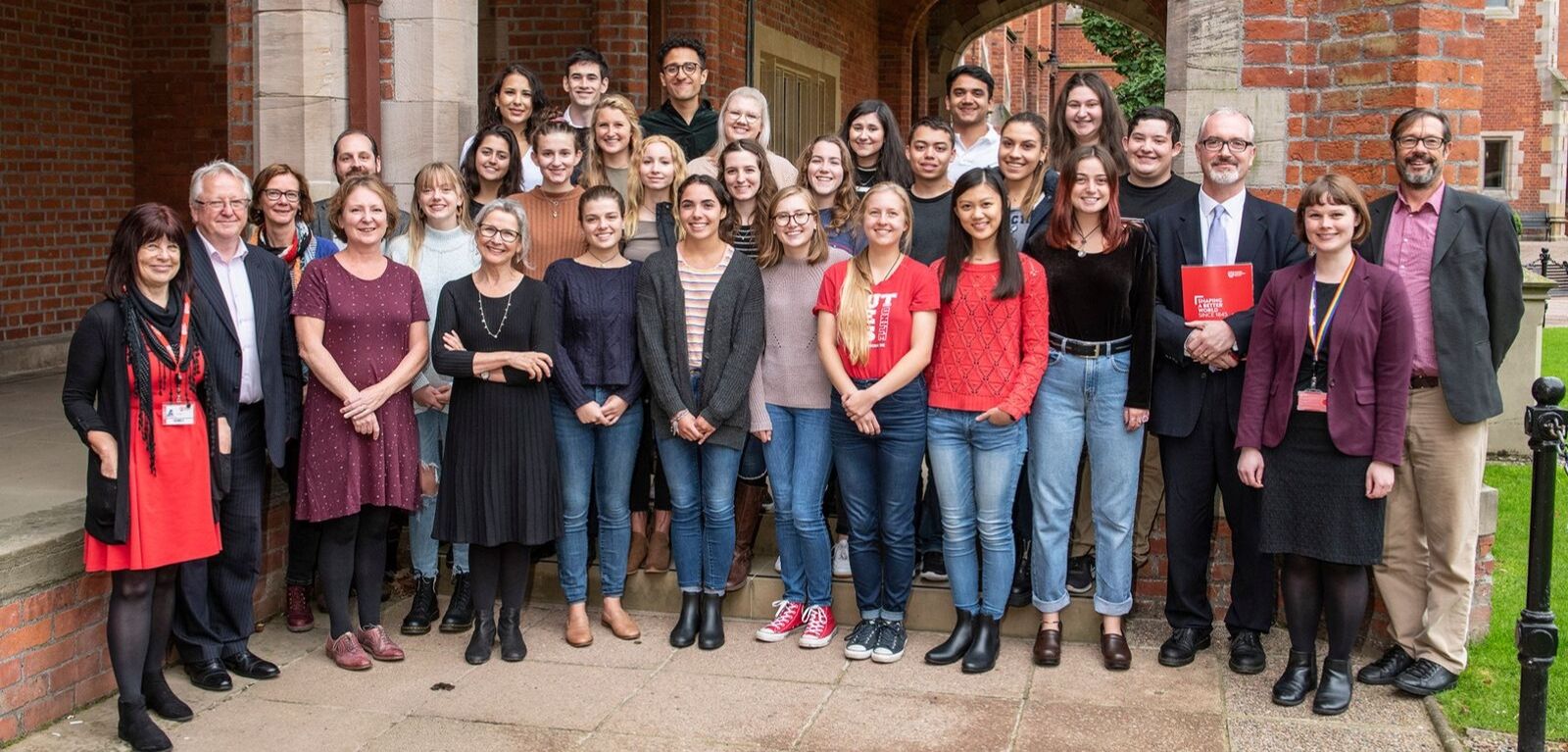 The students from George Washington University's Elliott School of International Affairs, Business School, and Columbia College of Arts and Sciences will spend a semester at the School of History, Anthropology, Philosophy and Politics to study global conflicts and the paths that societies can take towards peaceful resolutions.
A bespoke module will introduce the students to these themes through the Northern Ireland conflict and peace process while a series of class visits, field trips and panel discussions will provide them with a unique opportunity to explore conflict and peace building across Northern Ireland and hear first-hand the multiple perspectives of those involved.
After their time at Queen's each student will go on to take two other semesters abroad in different countries of their choosing.
Speaking about the initiative, the University's lead for this partnership, Dr Olwen Purdue from the School of History, Anthropology, Philosophy and Politics said: "We are delighted to welcome this wonderful group of students here as the first cohort in this exciting new programme, and are very much looking forward to the semester ahead.
"Where better for these young people to begin their journey of exploration than here at Queen's where they can learn from world-leading scholars in their fields and take advantage of the wonderful city of Belfast as a base from which to examine conflict, peace and reconciliation across the world."
Media
Media inquiries to Queen's University Communications Office T; +44 (0)28 9097 3091 E; comms.office@qub.ac.uk.