Queen's welcomes senior delegation from Belmont University, USA
Queen's University recently welcomed a delegation of academic staff from Belfast's sister city – Nashville, Tennessee.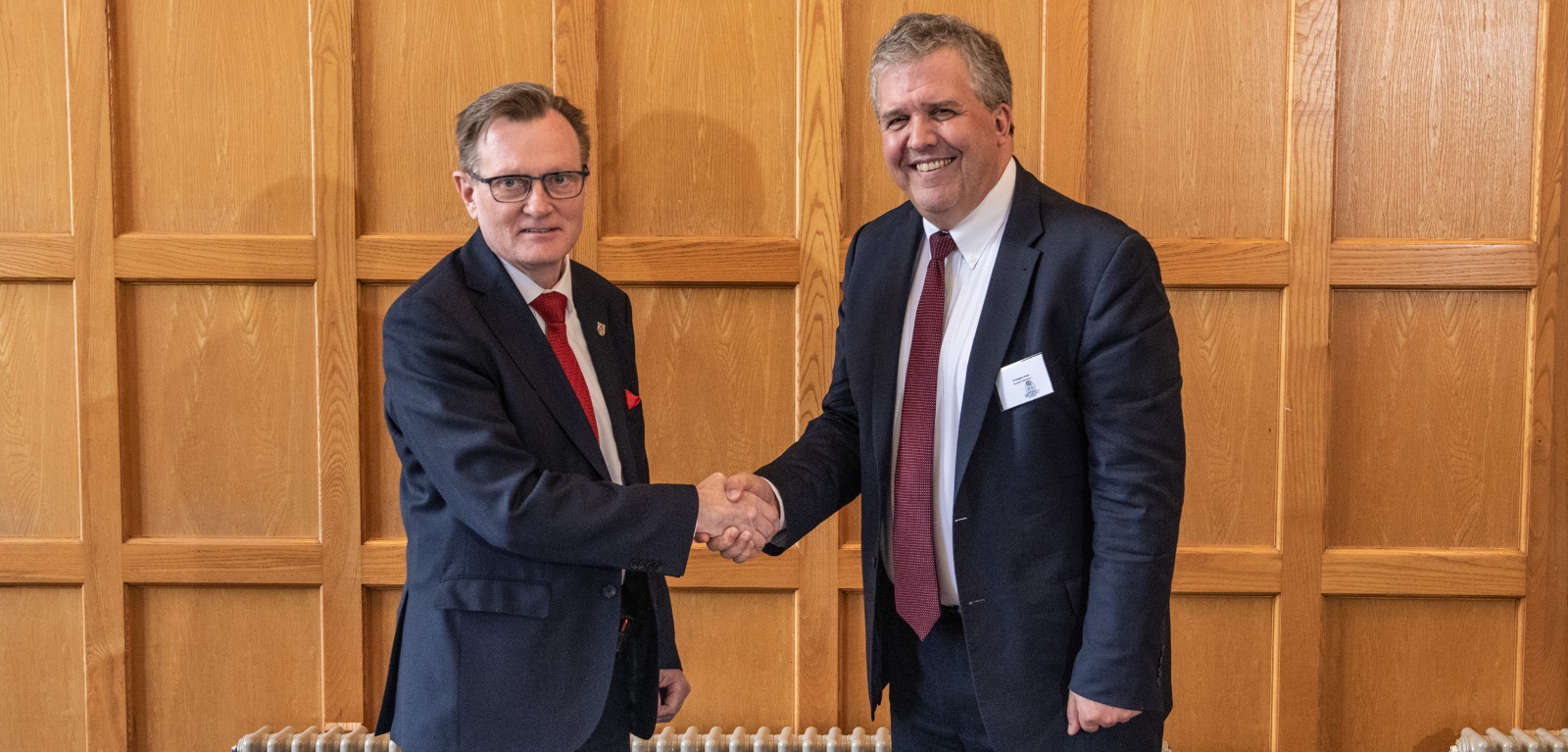 The group of staff from Belmont University visited Queen's to progress partnership discussions and to complete an official signing ceremony for an institutional memorandum of understanding between the Universities.
Fifteen University staff travelled to Belfast for three days of intensive discussions, events and future planning; including a guest lecture from newly appointed Belmont President Dr Gregory Jones on 'Making All Things New: Dynamics of Innovation & Forgiveness'.
In January 2022, Queen's will welcome a large cohort of visiting students from Belmont University for a semester of study - the largest single study abroad cohort that the University has ever welcomed from the USA.
Belmont and Queen's have been engaged in successful partnership activities since 2016, ranging from student and staff mobility through to joint-teaching initiatives and public engagement events.
Queen's Professor Joe Duffy commented: "As Academic Lead for this partnership, I feel gratified on both a personal and professional level at the signing of the Memorandum of Understanding signifying a pivotal point in our relationship with Belmont University which can now only go from strength to strength. I look forward to welcoming the first cohort of Belmont students to Queen's in January 2022."
Across the events, both Queen's Vice Chancellor and Belmont President thanked staff from both institutions for the significant efforts made to maintain and progress the partnership throughout the pandemic. The partnership has not only been sustained but has actually grown in ambition and impact during 2020 and 2021 and will continue offer transformational opportunities to students in 2022 and beyond.
Professor Michael Alcorn, Dean of Internationalisation for Arts, Humanities and Social Sciences stated: "This is one of our most energetic partnerships which has evolved quickly to encompass opportunities with multiple schools and disciplines across the two institutions. There is also potential reach out into local communities and emerging industries which help reinforce the Sister Cities relationship between Belfast and Nashville." A recording of Belmont University President's lecture can be viewed here.