Seamus Heaney Centre at Queen's host showcase event in New York
The Seamus Heaney Centre at Queen's University Belfast hosted a showcase event to celebrate fifteen years of the Centre and to introduce new writers and initiatives.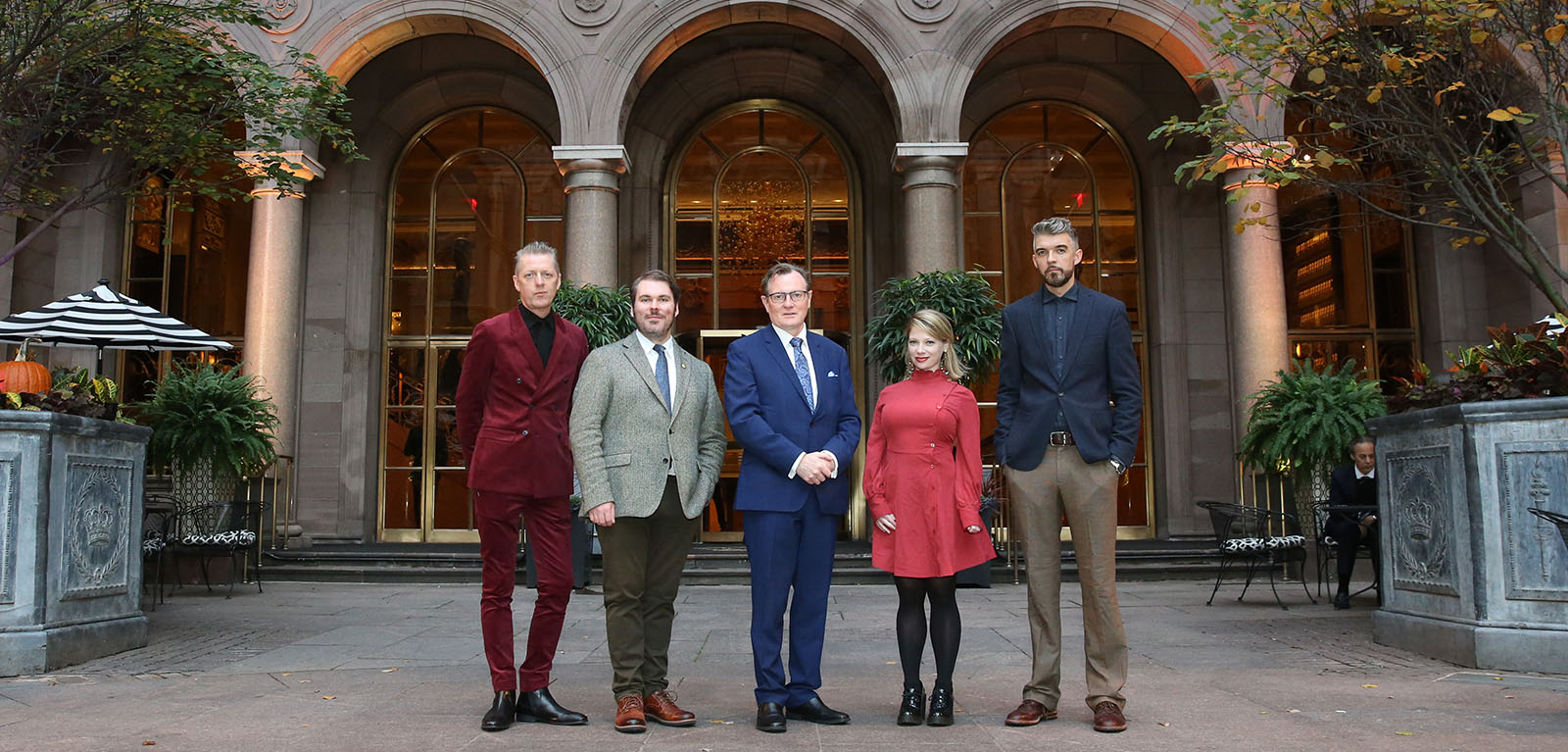 The event, which took place on Monday 28 October at the Lotte New York Palace, was hosted by the President and Vice-Chancellor of Queen's University Belfast, Professor Ian Greer.
Speakers included Professor Glenn Patterson, Director of the Seamus Heaney Centre at Queen's; Colin Davidson, artist and Honorary Graduate of Queen's; Dr Leontia Flynn, poet and writer; Dr Stephen Sexton, poet; Professor Nick Laird, poet, novelist and screenwriter; and Erin Lynn, New York-based poet, teacher and Queen's graduate.
The event was attended by graduates and friends of the University, living in or close to the New York area and supported by the Development and Alumni Relations office at Queen's.
An international centre of excellence, the Seamus Heaney Centre is rooted in the community and is a focal point for creativity in the field of literature. Attached to the School of Arts, English and Languages at Queen's, it brings together the traditions of poetry, writing and criticism, and has been part of the literary fabric of Belfast since 2004.
For the last 60 years, Queen's has been known for creative writing in all its forms on the island of Ireland, is a globally-recognised venue for literary events and research and a centre for a generation of new writers.
The Centre is named in honour of Queen's English Language and Literature graduate, former member of University staff and Honorary Graduate Seamus Heaney, who received the Nobel Prize in Literature in 1995, and who published his first volume of work Death of a Naturalist (1966) while at the University.
Media
Media enquiries to Zara McBrearty at Queen's Communications Office on Tel: (028) 9097 3259 or email z.mcbrearty@qub.ac.uk