Staff and students celebrate Thanksgiving at Queen's
Staff and students at Queen's University Belfast recently celebrated Thanksgiving with a special dinner at Riddel Hall.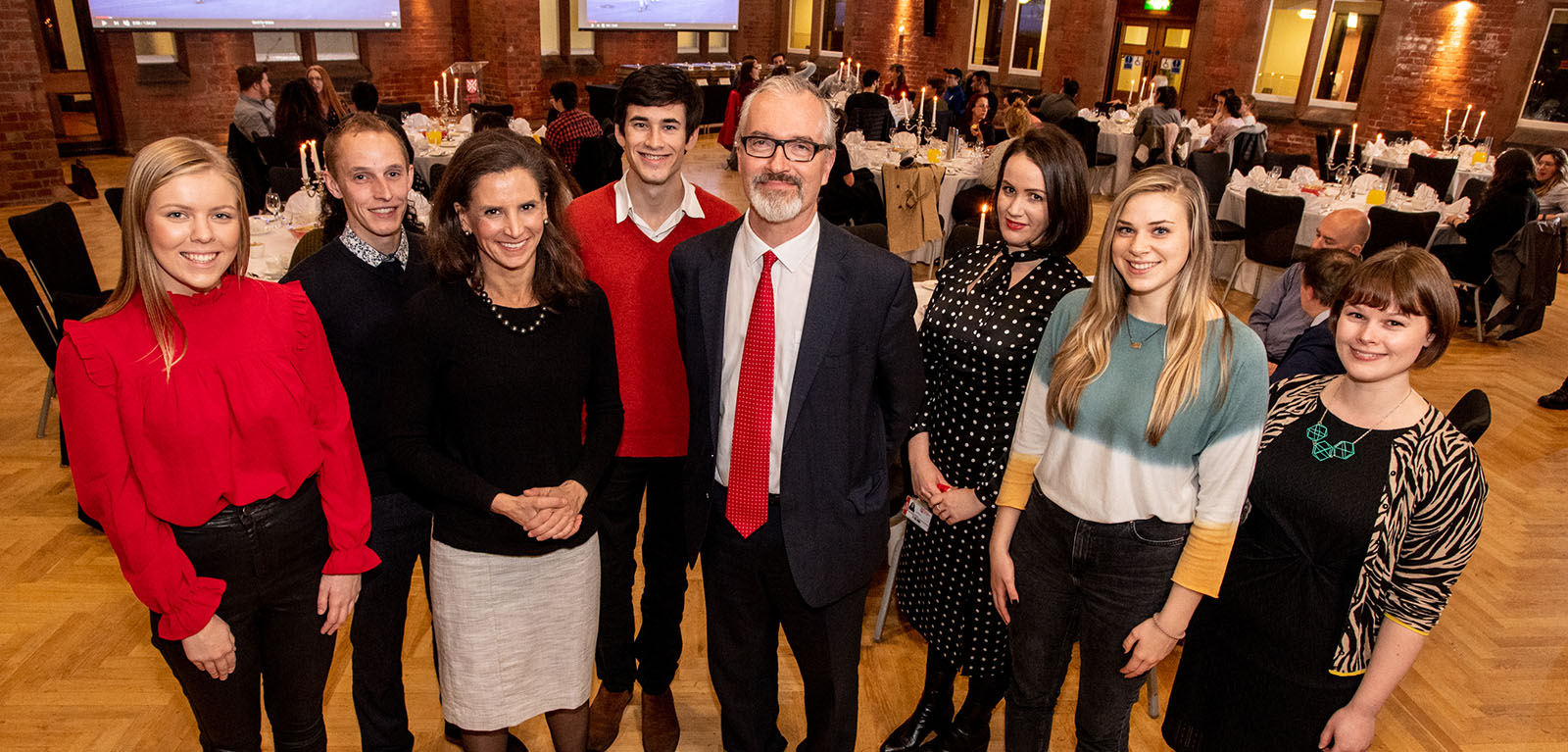 The US Consul General, Elizabeth Kennedy Trudeau, was the guest of honour at the event. Ms Kennedy Trudeau gave a short speech and read an excerpt from 2009 poem, "Praise Song for the Day" by Elizabeth Alexander. Representatives from Invest Northern Ireland, and staff from the International Office and International Student Support at Queen's were also in attendance.
Staff and students from the US and Canada celebrated together to mark the US public holiday, which takes place on today (Thursday 28 November 2019).
Speaking at the event, final year Business Economics student, Molly Dehn from Rochester, New York said: "It means a lot to me to celebrate Thanksgiving here. It is my favourite holiday and I get to celebrate it in my new favourite place with all of my favourite people."
International Relations student, Paul Faucher, from Idaho, who is on a semester-long Study Abroad programme at Queen's stated:
"I think the Thanksgiving dinner for students at University is very nice as it makes me feel accepted as an American. It is also a melting of our cultures. It's really nice to have this cultural exchange and the representation of the US."
Sierra Schmidt, from Wisconsin, is studying for her Master's in Management. She added: "Thanksgiving abroad is exciting as it is a little taste of home, and it's a break before our final exams and essays are due."
Many use the Thanksgiving holiday as a day to reflect on the positive things in life and spend time with family and friends.
Claire Castles, USA Partnerships Officer at Queen's University Belfast said:
"We were delighted to celebrate the valued contribution our North American students make to life at Queen's and our community in Belfast. Hosting students and staff for a special Thanksgiving Dinner gives us the opportunity to recognise that."
Queen's University Belfast has over 200 students from the USA and Canada studying at the University on a range of undergraduate and graduate programmes.
For more information about studying at Queen's, please visit: https://www.qub.ac.uk/Study/international-students/your-country/usa/
Media