Texas native credits time at Queen's for personal and intellectual growth
Rohan Naik from Houston, Texas, who graduated with an MA in Public History from Queen's, has described his experience as "terrific" despite the onset of the pandemic during his time in Northern Ireland.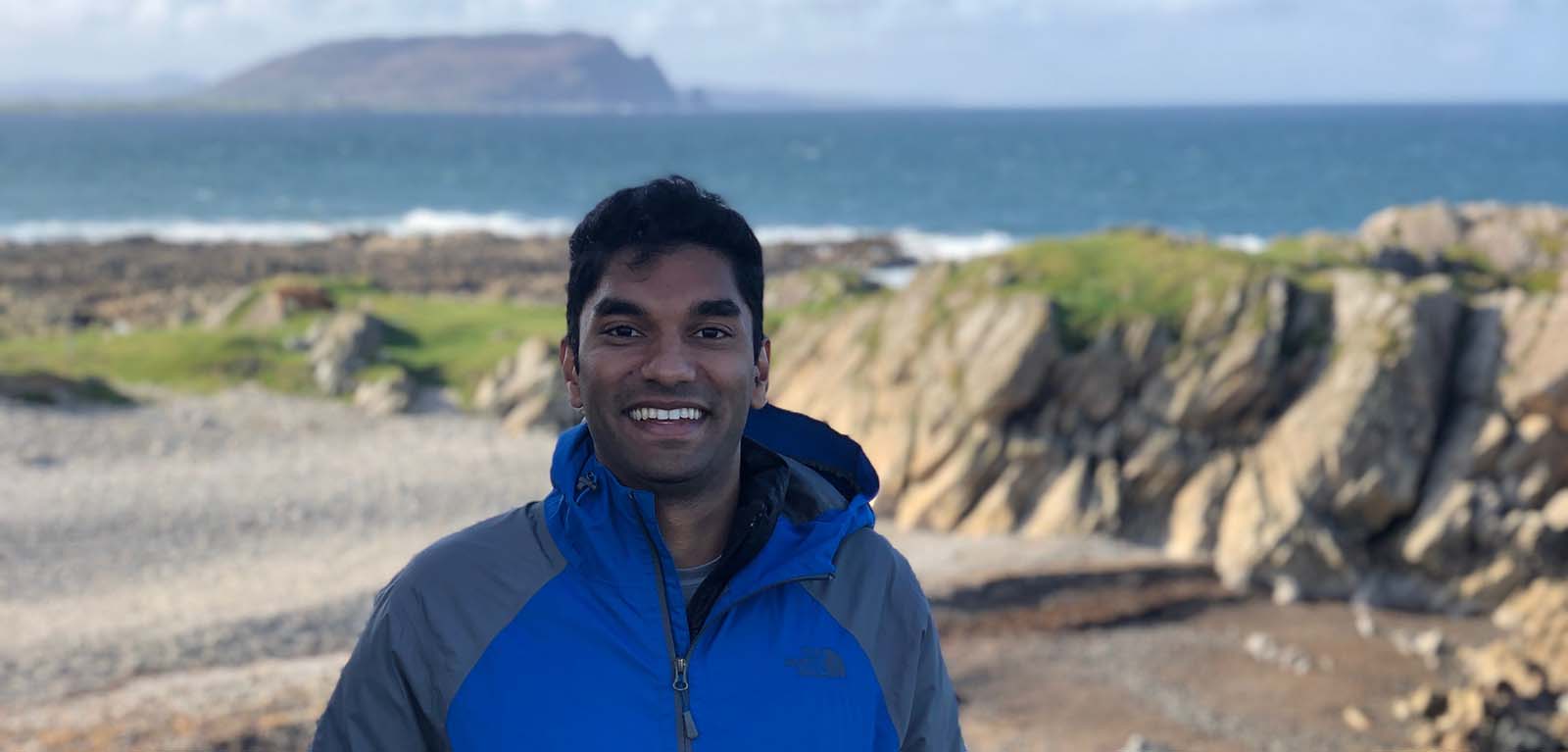 He says that despite the challenges of Covid-19 he found staff at the University continued to be passionate about helping students excel.
Rohan particularly enjoyed working with internationally recognised historian, academic and author Professor Richard English while completing his history dissertation, which investigated the work of criminal defence lawyers representing paramilitaries during the Troubles in Northern Ireland.
The 25-year-old, who previously graduated from Yale with a BA in History chose to study in Belfast because he found Northern Ireland's history "fascinating, saddening, and mesmerising".
Rohan said: "My experience at Queen's and in Northern Ireland was terrific. I found my professors were genuinely excited to engage with students and along with administrators, were so willing to meet with me and speak to me about my own background and interests. I enjoyed many spirited discussions with peers and professors on a variety of topics in Irish history and current events.
"Despite the onset of the Covid-19 pandemic, I was able to continue meeting with professors via Zoom. I found librarians, administrators, and professors all were passionate about helping students excel despite the circumstances of the pandemic and gave us lots of support.
"My subject librarian, Dr Deborah Sherlock, was immensely helpful, as she helped me find sources for my dissertation."
Rohan, who will take up a place at Columbia Law School in New York City this autumn, says that he believes his studies at Queen's will help him in his future legal career.
He said: "Studying in Belfast, a city that has a deeply compelling and fraught history, provided constant opportunities for learning and personal and intellectual growth.
"I was so fortunate to work with Professor Richard English, who has conducted extensive research in Irish politics and history, political violence and terrorism, during my dissertation and learned so much from him.
"I leave Queen's with a lifelong interest in Northern Ireland, and I believe the research I conducted on lawyers in Northern Ireland will inform my own legal practice in the future."
He also feels fortunate to have had the opportunity to travel within Ireland before lockdown restrictions were introduced a few months before the end of his course.
"I enjoyed exploring the island of Ireland on the weekends. I was able to take trips to places from Donegal to Kinsale and explore the island's natural beauty and it was a privilege to learn more about the region."
"It felt great to graduate. I'm very proud of the way my peers supported each other during the pandemic and look forward to see what we all achieve in the future."