Frederick Douglass Fellows Visit Queen's
On 20 July, the University was honored to welcome the 2022 cohort of CIEE Frederick Douglass Fellows to campus.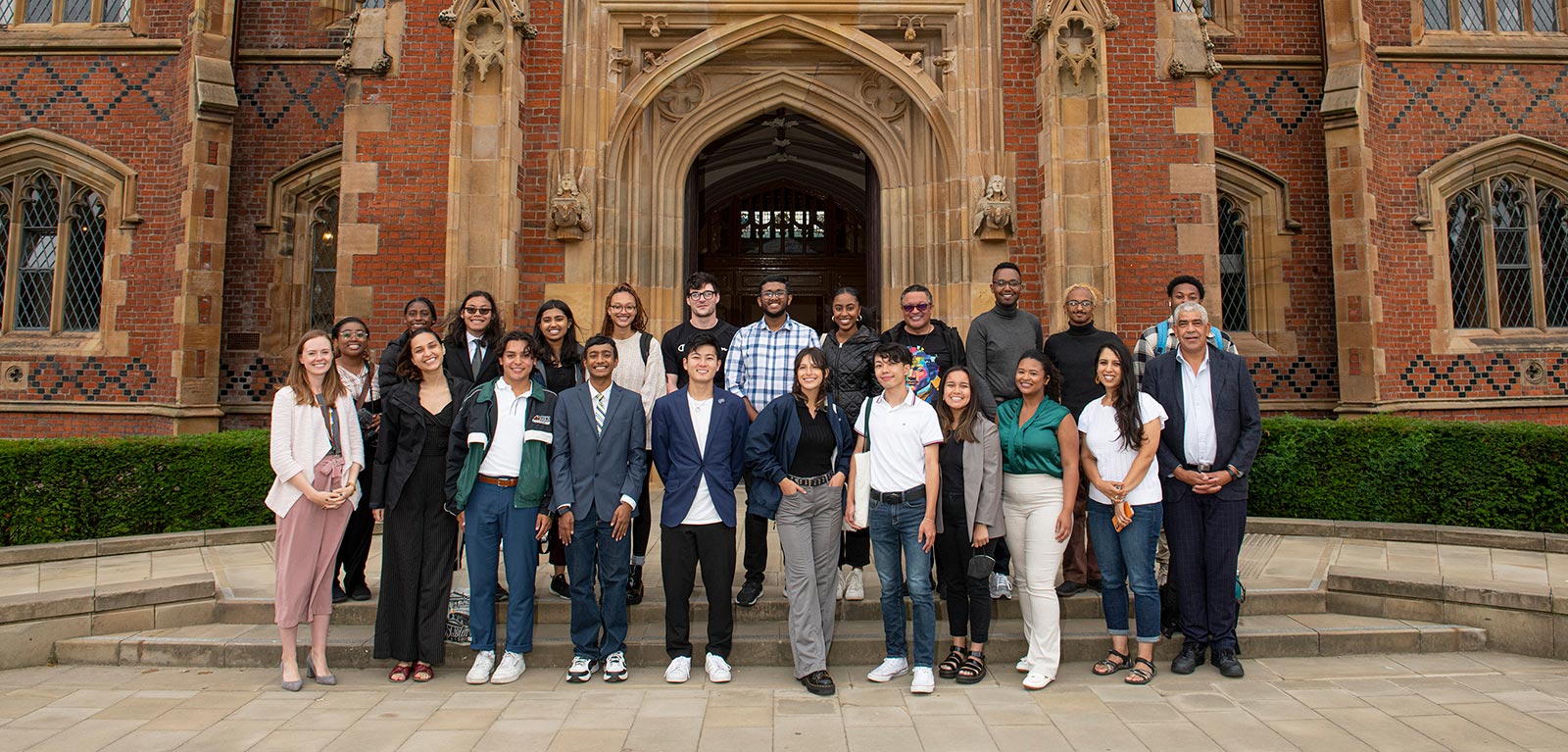 The Frederick Douglass Fellowship program explores the impact that effective leaders have had on social justice movements and critical peace and conflict resolution efforts around the world.
Named after American social reformer, abolitionist, orator, writer, and statesman Frederick Douglass (1818-1895), the program is a fully funded summer study abroad opportunity designed for students of color that are leaders communicators and advocates for positive change. Douglass was born into slavery in Maryland, USA. In 1838, aged barely 20, he made a risky escape and devoted his life to the pursuit of social justice, becoming one of the most famous anti-slavery authors in the US.
The Fellowship honors the legacy of the abolitionist and statesman who himself traveled abroad to Ireland and experienced first-hand efforts to overcome social injustice. Based in Dublin, the fellows are following in Douglass's footsteps with visits across the island. During their time at Queen's, the Fellows were hosted for a lunch reception, campus tour and afternoon speaker session.
Fellows will return to America in August with new perspectives on how to influence positive social change in their communities and the world.