Queen's Launches Research Mobility Fund for North America
Queen's has launched a new funding stream for academic staff interested in developing research links in Canada and the United States.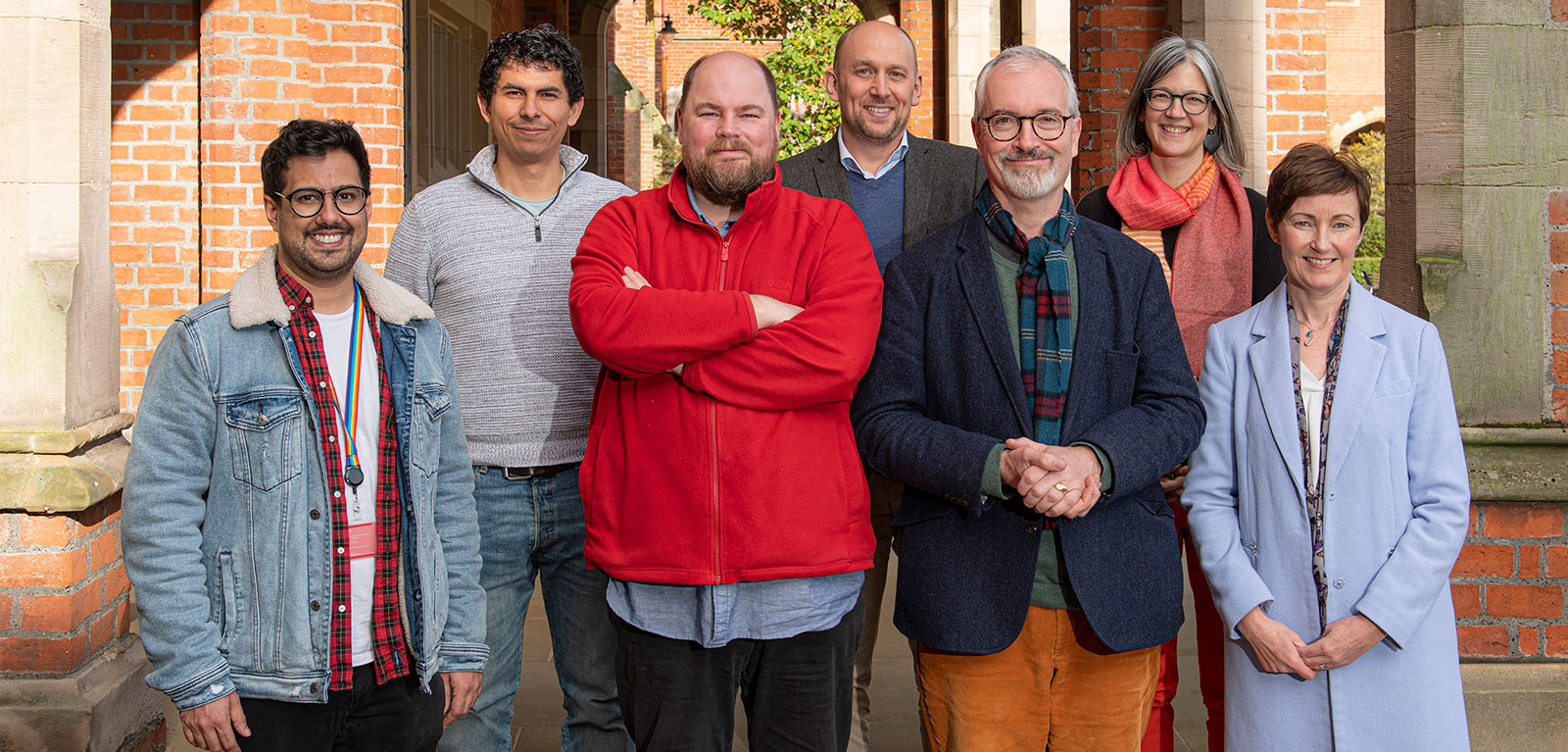 The Research Mobility Fund was created by the North America Strategy Group and is being delivered in partnership with Research and Enterprise.
This exciting new funding opportunity represents one of many new initiatives being developed through the second phase of the University's North America Strategy. First launched in 2018, the strategy spans three pillars- Research, Reputation & Education – and seeks to enhance the University's success in engaging world-leading scholars, students and institutions.
Professor Richard English, Chair of the North America Strategy Group, said:
"The work of many colleagues has in recent years transformed the University's relationship with the USA and Canada, and it has been very exciting to see that research and educational work develop so well. The Research Mobility Fund offers another opportunity for QUB academics to develop and consolidate their research and partnerships. It will be excellent to see the important work that emerges as a result."
The North America Strategy will provide funding for two Research Mobility calls. The first call opened in Spring 2022 and, after a competitive review process, eight colleagues from across the University have received support to travel to North America in academic year 2022-23.
Faculty

School/Institute

Name

NA partner

Research

AHSS

HAPP

Heather Johnson

University of British Columbia

Migration and refugees

HAPP

Muiris MacCarthaigh

Georgetown University

Public policy

QMS

Josue Ortega

Boston College

School choice

EPS

EEECS

David Cutting

Boston College

Computer science education research

EEECS

Ayesha Khalid

Villanova University Dept of Electrical & Computer Engineering

Hardware security

NBE

Sarah Lappin

University of Chicago; University of Virginia

Sonic architectural history

MHLS

PGJCCR/IGFS

Emma Allott

University of North Carolina Chapel Hill

Prostate cancer

WWIEM

Kiran McLoughlin

University of Pittsburgh Dept of Bioengineering

Tissue engineering
The next call will open in Spring 2023 and will provide funding for 4+ academic staff to undertake research mobility in academic year 2023-24.
For further information, please contact Research and Enterprise at internationalresearch@qub.ac.uk