Queen's Hosts 75th Anniversary of US-UK Fulbright Commission
Queen's was proud to host the US-UK Fulbright Commission to celebrate its work in facilitating 75 years of education exchange between the peoples of US and UK.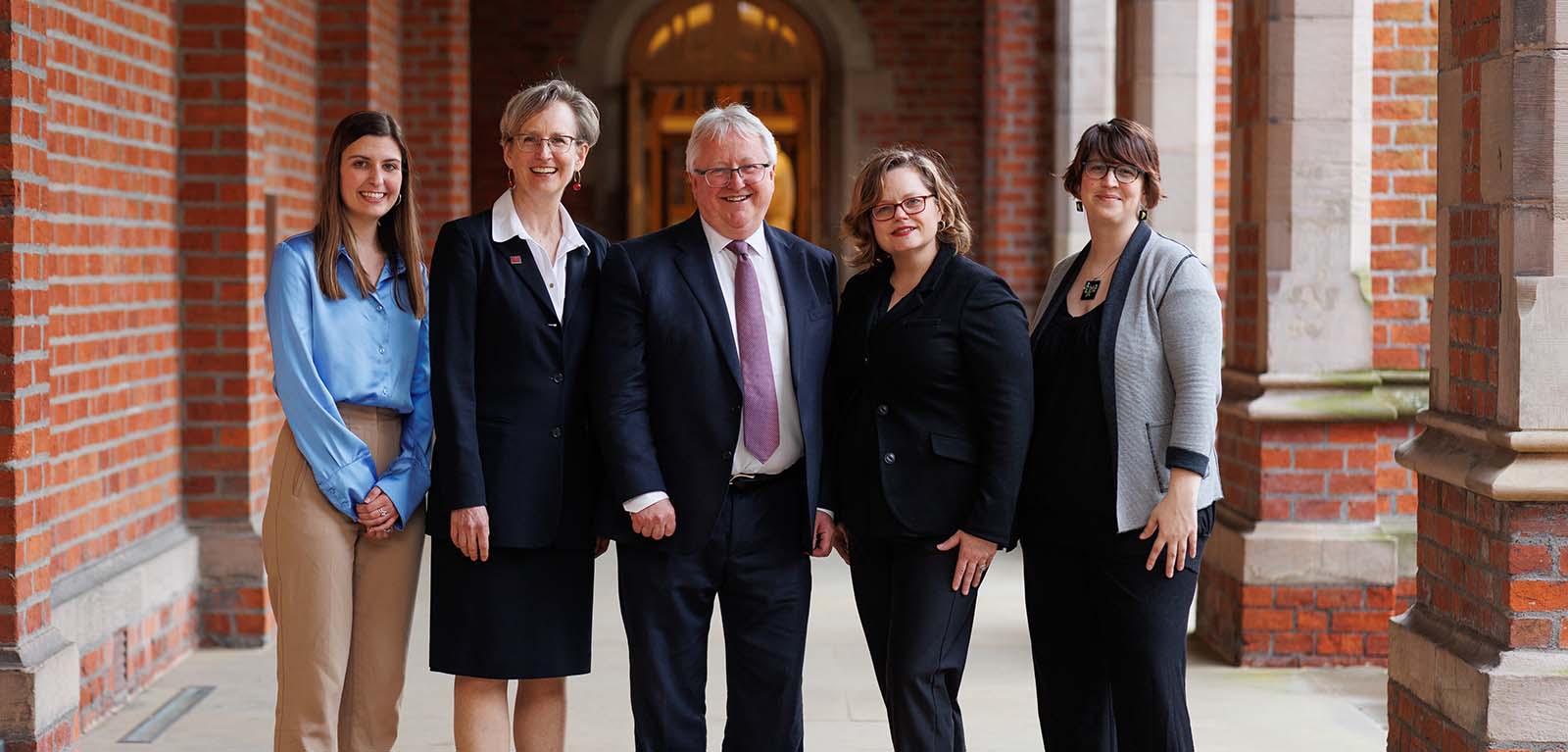 On March 31, the University welcomed guests including Fulbright grantees, alumni, staff, local civic, business and community leaders.
The event, which was hosted in the Great Hall, included speeches from Queen's Associate Pro-Vice Chancellor Professor Michael Alcorn, Cultural Attaché at the US Embassy, Christina Tribble and Fulbright Executive Director, Maria Balinska alongside performances from the Belfast Community Gospel Choir.
Professor Michael Alcorn, Associate Pro-Vice Chancellor, remarked:
"The exchange of people and ideas is hugely important and it is fitting that we celebrate this Fulbright anniversary in Northern Ireland just a few weeks away from the 25th anniversary of the Belfast Good Friday Agreement. This significant moment in our history was greatly influenced by the special relationship we hold with the United States and its people. As we approach the 25th anniversary of the Good Friday Agreement, we have much to be thankful for and many friends in the United States who have helped Northern Ireland become the vibrant, diverse, ambitious and globally connected place that it now is."
Queen's has welcomed more than 50 US awardees over the last decade and sent more than a dozen staff and students to pursue research or postgraduate studies in America.
Media
Media enquiries to comms.office@qub.ac.uk