Queen's Welcomes USA Partners for Agreement 25 Conference
Queen's was delighted to welcome representatives from partner universities and organisations across the USA to the Agreement 25 conference in April 2023.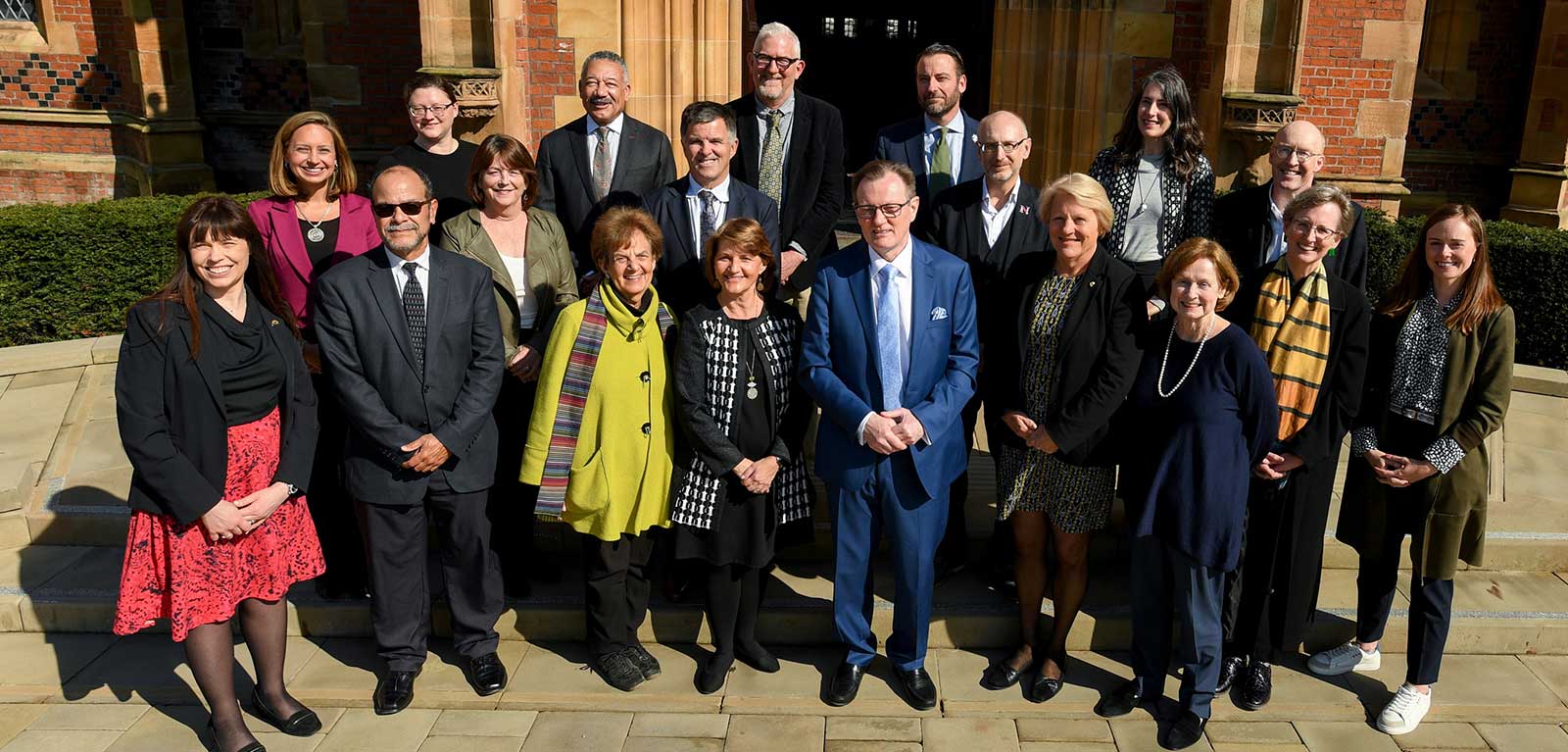 In addition to the historic conference programme, the USA partner delegation engaged in a busy programme of meetings, research mapping and academic networking.
Professor Richard English, Chair of the North America Strategy Group and Director of the Senator George J Mitchell Institute for Global Peace, Security and Justice commented:
"It was wonderful to welcome to Queen's so many US partners, and to see the extent to which research and educational relationships have been built so successfully over recent years. The Agreement 25 Conference facilitated a further enrichment of those relationships, and it will be exciting to see the emergent consolidation of such treasured partnerships."
Queen's launched a USA Strategy in 2018 with partnerships at the core of its activity plan. Since then, the University has achieved significant growth in student mobility and recruitment and over £37 million in funding for research work with North American institutions.
The USA is a country of significant importance to the university. Senior International Officer for North America, Anya O'Connor, commented:
"Northern Ireland and Queen's University enjoy a very special relationship with the USA. This was evident through the events of the Agreement 25 Conference week which saw a host of global leaders, including the former US President, Senators, Congressmen and Ambassadors on campus. We were delighted that our strategic USA partners could be part of this hugely important moment for the University. This anniversary event highlighted how far we have come as a people and a place. That progress has been achieved through partnership and we're excited to see what the next 25 years will hold as we seek to grow and develop our collaborations in the United States."
The University has a diverse range of partnerships across the USA which span research, student mobility and public engagement activities. The delegation visiting for the Agreement 25 conference included representatives from university partners such as:
Belmont University
Boston College
George Washington University
Northeastern University
University of California (Santa Cruz and Berkeley)
University of Chicago
University of Massachusetts
University of North Carolina, Chapel Hill
As an outworking of the partner delegation visit, Queen's and the visiting delegation are exploring new and enhanced opportunities for collaboration.
Review the recordings of the Agreement 25 conference
To connect with the North America team to discuss partnerships and collaboration contact northamerica@qub.ac.uk