Queen's Welcomes North America Scholarship Recipients
Queen's University Belfast has welcomed a new cohort of scholarship recipients from the USA and Canada to campus.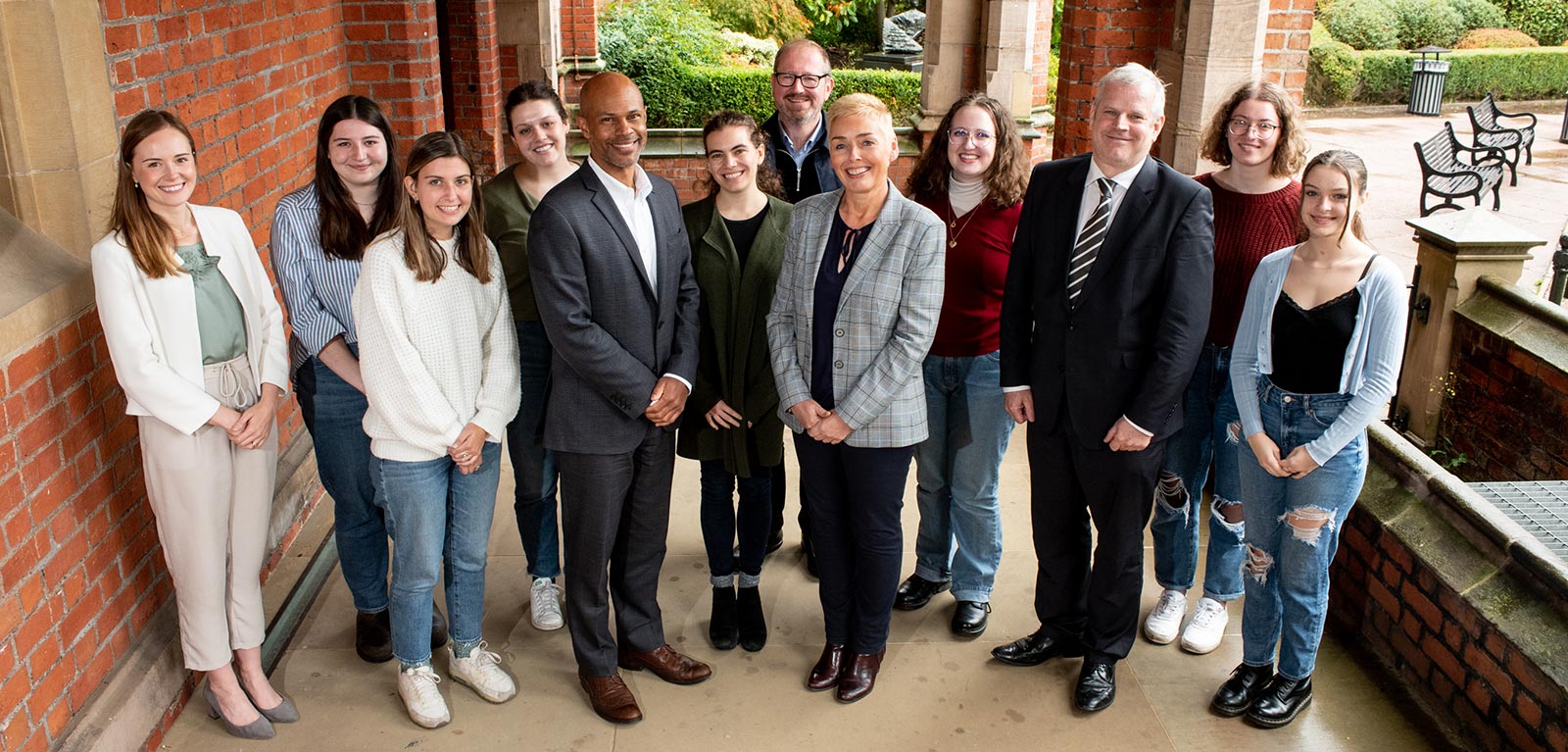 Each year, Queen's supports a range of competitive, transatlantic scholarships including national awards such as the prestigious Fulbright, Marshall and Mitchell scholarships.
Professor Margaret Topping, Pro-Vice Chancellor for Internationalisation, commented:
'North America is a very important region to Queen's – one in which we have fantastic educational partnerships, many world-leading research projects and a growing network of students and alumni.
As a university we are deeply committed to equity and inclusion in education and have made significant investment in global and local initiatives to support widening participation. One such initiative is investment in North America scholarships.
This year, we are delighted to welcome students through both long-standing and nationally competitive awards and also more recently developed scholarships such as our undergraduate 'Future Leaders' award which recognises community leadership. I wish our new students every success in their academic journey and beyond.'
This year's scholarship recipients are drawn from high schools and universities across North America. The group were welcomed to campus by Queen's staff and representatives from the USA Consulate.
The 11 scholarship recipients joining Queen's in 2022 are:
Asha Larson-Baldwin, MA Public History – Mitchell Scholarship
Brandi Drontle, BSc Psychology – Future Leaders Award
Devin Moorehead, BA History and International Relations – Vice Chancellors International Attainment Award
Emily Bishko, LLM Human Rights Law – Hillary R Clinton Award
Francois DeVarene, BA International Relations and Conflict Studies – Future Leaders Award
Gilbert Guerra, MA Global Security and Borders – Mitchell Scholarship
Helena Meehan, BA International Relations and Politics – Future Leaders Award
Isabelle Fenton, Study Abroad student – Norman Houston – Study NI – Award
Katelyn Barnes, MA Global Security and Borders – Fulbright Award
Maja Lynn, MA Conflict Transformation and Social Justice – Marshall Award
Sigga Sharp, BA Archaeology and History – Future Leaders Award
A comprehensive list of Queen's North America scholarships can be found here.