US University Advisors Visit Queen's
On 8 April, Queen's welcomed a diverse group of Study Abroad advisors from institutions across the USA.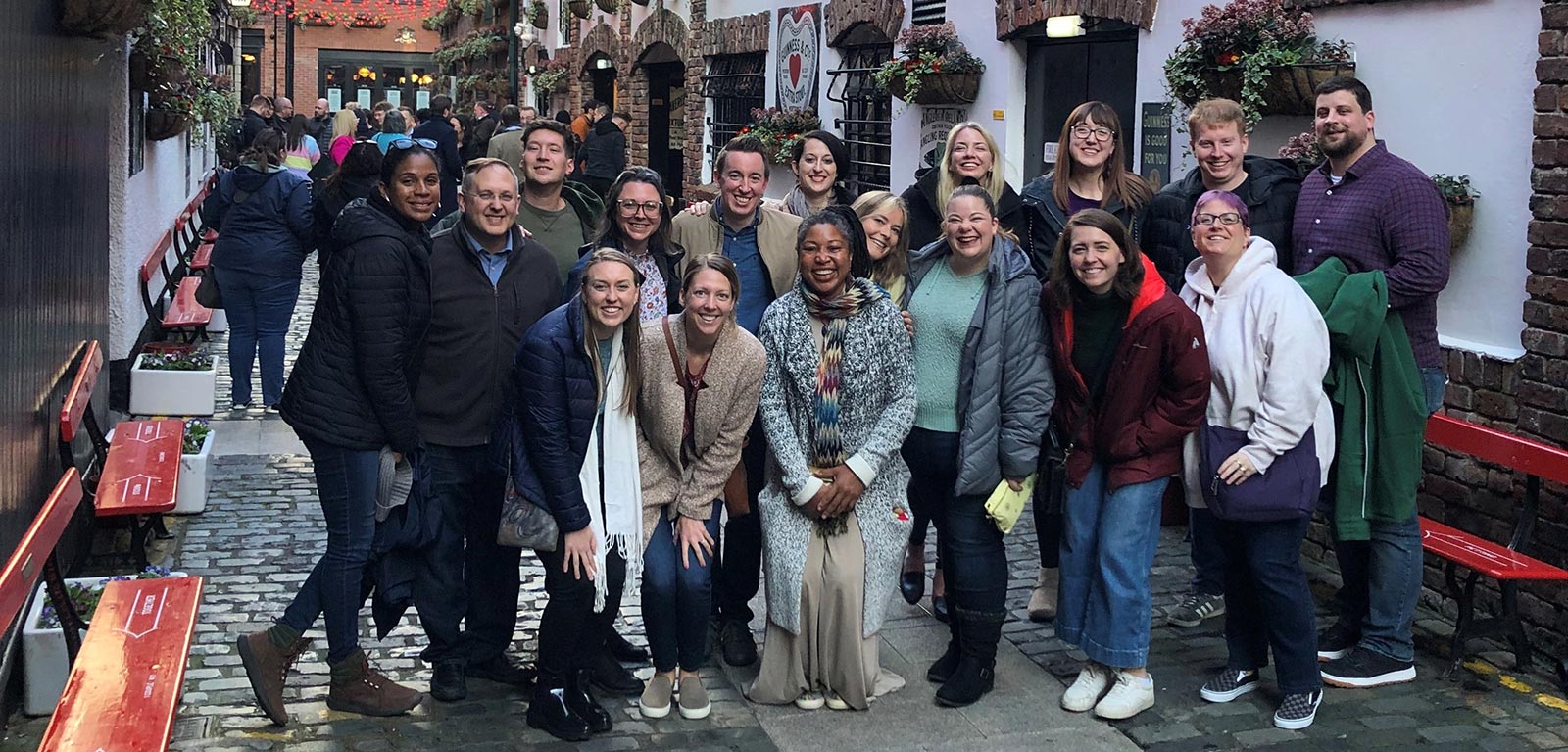 The visitors were participating in an 'Education Ireland' tour of universities across the island of Ireland, stopping in NUI Galway, University College Cork, Maynooth University and University College Dublin, before reaching Queen's.
The purpose of the tour was to support the development of future partnerships between US institutions and Universities across the island. Study Abroad advisors work with students in the USA who are interested in spending a semester, year or summer abroad and this tour was the first step to forging new, transatlantic 'study abroad' relationships.
The 16 advisors and Education Ireland guests spent a day in Belfast, touring campus and the city in addition to meeting with a wide range of staff at Queen's University to learn more about the unique education opportunities available at campus.