Chaplains and Religious Representatives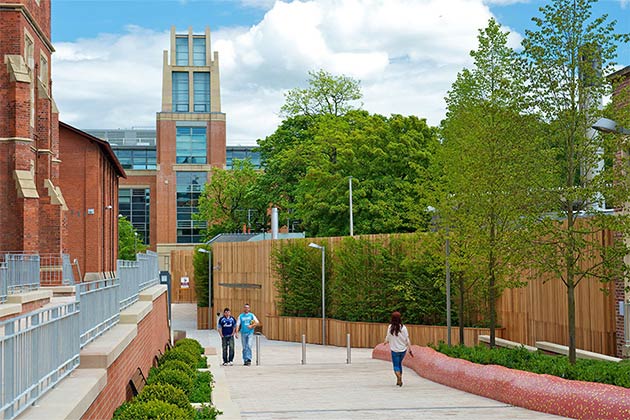 Support at Queen's
Chaplains and Religious Representatives
Chaplains and other religious representatives are appointed by the University to represent and serve students and staff. The chaplaincy centres provide a focus for weekday or Sabbath worship, a range of social events and activities, groups for prayer or study, in addition to pastoral care and counselling.

Queen's seeks to be a place where all staff and students feel safe and welcome regardless of their identity or background, and to be a place where diverse perspectives are respected.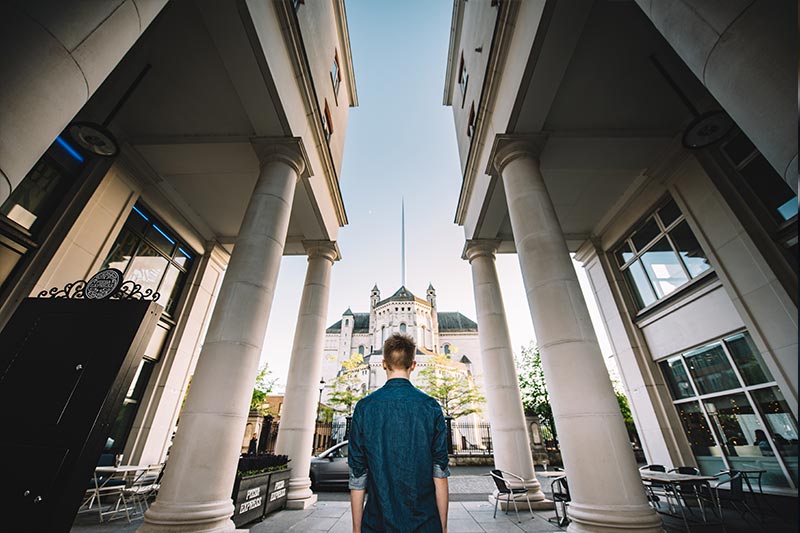 Quiet Rooms
There are a number of Quiet Rooms available throughout the university which can be used for quiet reflection or meditation and these are listed below;
Rooms OG 209A and OG 210A, Ground Floor, The Medical Biology Centre (MBC)
Computer Science Building, 16 Malone Road
Elms BT1 and BT2 accommodation
Wudhu facility available for students living in BT1 accommodation
2 Quiet Rooms, 3rd floor, One Elmwood Student Centre
There are also facilities based outside of the university, further details below:-
Belfast Islamic Centre, 38 Wellington Park – 028 9066 4465
NIMFA Prayer Hall, 7 Rugby Road – 028 9031 5784
Ihsan Youth and Family Centre, 143 University Street
Queen's Chaplaincy Centres
There are four Chaplaincy Centres, all located adjacent to one another in Elmwood Avenue, opposite the Students' Union and close to the main University buildings. Each has a full-time Chaplain and other staff.
Several centres provide student accommodation
Students take a leading role in planning and preparing chaplaincy activities
Chaplains give a high priority to meeting students in halls and other accommodation
Provide counselling in a wide range of areas that relate to student life
Students are welcome to make contact with their religious representatives at any time.
FACILITIES AND CONTACT INFORMATION
Denomination

Address

Contact details

Baptist Chaplaincy
The Baptist Centre,
19 Hillsborough Road,
Moira, BT67 0HG

Mr Matthew Campbell
028 9261 9267

Belfast Islamic Centre
38 Wellington Park

028 9066 4465

Brethren Chaplaincy
Chaplain's Office,
c/o Cresent Church,
6 University Road,
Belfast, BT7 1NH

Mr Stephen Rogers
07729 366784
mr.stevie.rogers@gmail.com

Catholic Chaplaincy
The Catholic Chaplaincy,
28 Elmwood Avenue,
Belfast, BT9 6AY

Rev Dominic McGrattan

028 9066 9737
catholicchaplaincy@qub.ac.uk
www.qubcatholic.org

Church of Ireland (Anglican)
The Church of Ireland Centre,
24 Elmwood Avenue,
Belfast, BT9 6AY

Rev Danielle McCullagh

07964 882269

danielle@thehubbelfast.org

Congregational Chaplaincy
2 Redburn Court,
Old Holywood Road
Holywood, BT18 9SH

Rev Dr Colin Meneely
028 9076 8039
07712 032687
c.meneely@btopenworld.com

Evangelical Presbyterian Chaplaincy
33 Onslow Gardens,
Belfast, BT6 0AQ
Rev Gareth Burke
028 9045 0900
07803 282 489
gnburke@yahoo.co.uk
Free Presbyterian Chaplaincy

Tyndale Free Presbyterian Church
236a Donegall Avenue
Belfast
BT12 6LU

Humanist
8 School Road
Newtownbreda
BT8 6BT

Ms Mary Lou McShane
07962 906236
marylou.mcshane@humanistceremonies.org.uk

Ihsan Youth and Family Centre

143 University Street

Indian Community Centre

86 Clifton Street, Belfast, BT13 1AB

028 9024 9746

https://www.iccbelfast.org/who-we-are

Methodist Chaplaincy
24 Elmwood Avenue,
Belfast, BT9 6AY

Rev Danielle McCullagh

07964 882269

028 9038 1443
028 9066 7754
NIMFA Prayer Hall
7 Rugby Road
028 9031 5784
Non-Subscribing Presbyterian Chaplaincy
Church Office
5 Elmwood Avenue
Belfast
BT9 6AZ
Rev Stephen Reain-Adair
07870 161942
revsreainadair@outlook.com
Presbyterian Chaplaincy

12 Elmwood Avenue
Belfast, BT9 6AY

Derryvolgie Hall,
49A Derryvolgie Avenue,
Belfast, BT9 6FP

Rev Nigel Craig
028 9066 9090
(Derryvolgie Hall)

office@pciqub.org
ncraig@presbyterianireland.org

Reformed Presbyterian Chaplaincy
37 Old Holywood Road,
Belfast, BT4 2HJ

Rev David McKay
028 9076 0589
07745160567
wdjmckay@btinternet.com