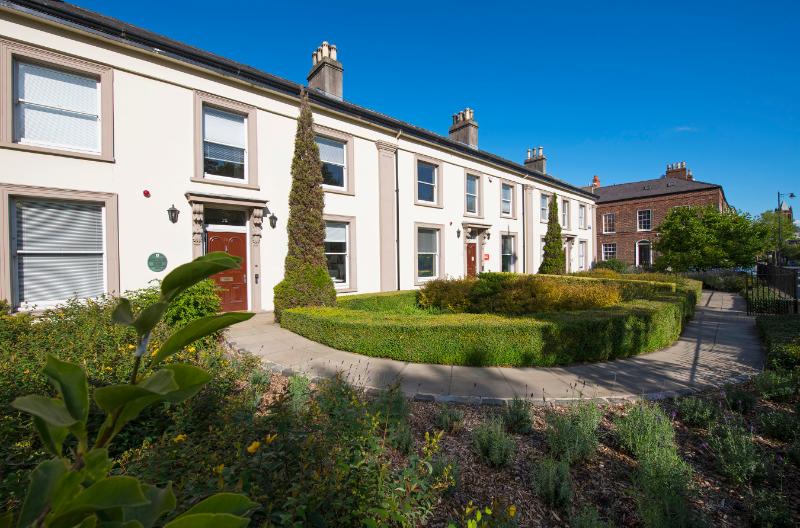 Who are AHSS Visiting Students?
AHSS Visiting Students are students who study in the Faculty of Arts, Humanities and Social Sciences (AHSS) on a short term basis from a partner institution.
Students usually study on a Study Abroad, International Exchange or Erasmus Exchange programme for one semester or a full academic year. We also welcome students to our annual International Summer Schools and throughout the calendar year from partner institutions as part of bespoke Visiting Faculty-led programmes, as well as occasional research Visiting Students to our Schools who facilitate research collaborations.
Studying Abroad at QUB
Faculty Support
AHSS has a Short Term Study team who work across five AHSS Schools to ensure a positive experience for AHSS Visiting Students, particularly during the welcome and induction period.
Claire McLoughlin- AHSS Global Mobility Officer

Rachel Gamble- International Summer Schools Coordinator

Dave Murphy: AHSS Study Abroad Recruitment Officer
AHSS Meet the Short Term Study Team
Studying Abroad in AHSS
Support available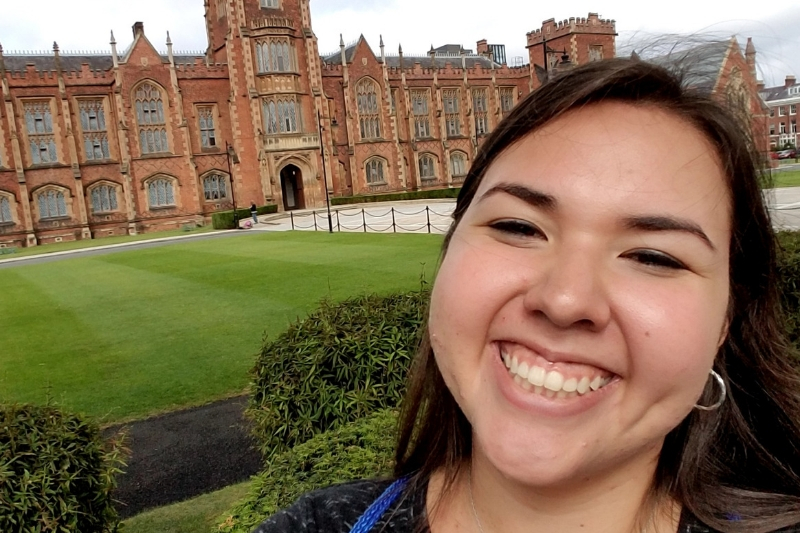 Studying in AHSS
The Faculty of Arts, Humanities and Social Sciences (AHSS) is a busy, multidisciplinary community of learners dedicated to using the wide range of subjects within the arts and humanities to make a difference to the lives or ordinary people; locally, nationally and internationally.
We strive to support AHSS Visiting Students during their time with us in the Faculty, with regular drop in service and a weekly e-newsletter to keep you connected with what is happening on campus.
Support in AHSS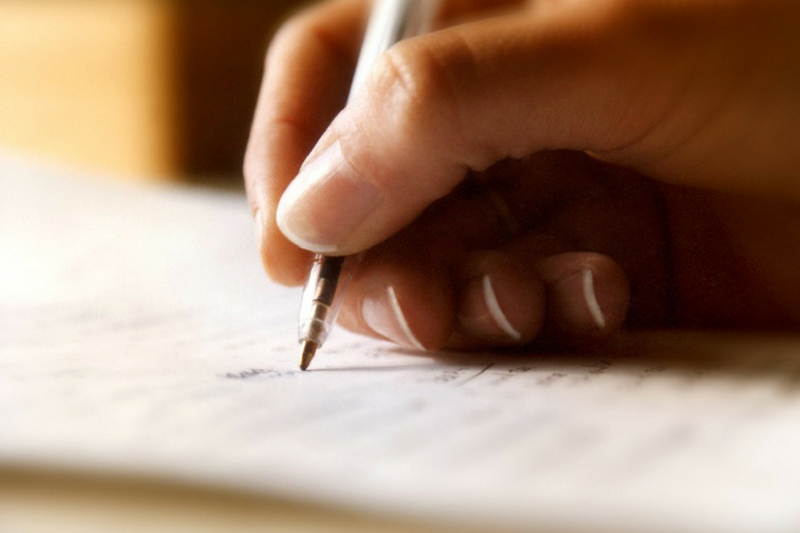 Your School
AHSS Visiting Students are afforded a large degree of flexibility when studying with us in AHSS.
You may select modules from across different Schools, but you will be allocated to one academic School who are responsible for you during your time with us at Queen's. This allocation is usually based on your module selection and / or your home major or discipline of study. Study Abroad students may also have more flexibility than those on an Erasmus programme.
Find your School contacts
AHSS WELCOME AND INDUCTION
Semester Two: January 2021
Welcoming you to the Faculty
Preparing you for studying with us in AHSS
There is wide variety of institutional activities to engage in, the majority of which will be provided virtually online. tp enable all Visiting Students to participate. In AHSS we also have bespoke activities specifically designed to integrate you into your Faculty and School community. Click the link below to find out more about your Faculty and School activities.
AHSS January 2021 Orientation