EPS Student Ambassador Scheme
Become a Student Ambassador for the Faculty of Engineering and Physical Sciences at Queen's University Belfast!
If you are a team player, with strong interpersonal skills and the ability to show initiative and an interest in working with people, then you are just who we're looking for.
BECOME AN EPS STUDENT AMBASSADOR
The Faculty of Engineering and Physical Sciences is currently recruiting Student Ambassadors to work in a variety of roles across the faculty.
The programme is open to current students who meet the terms and conditions listed at the bottom of this page. Students who are successful will be awarded the title of EPS Student Ambassador, added to the Faculty database and emailed as and when work is available.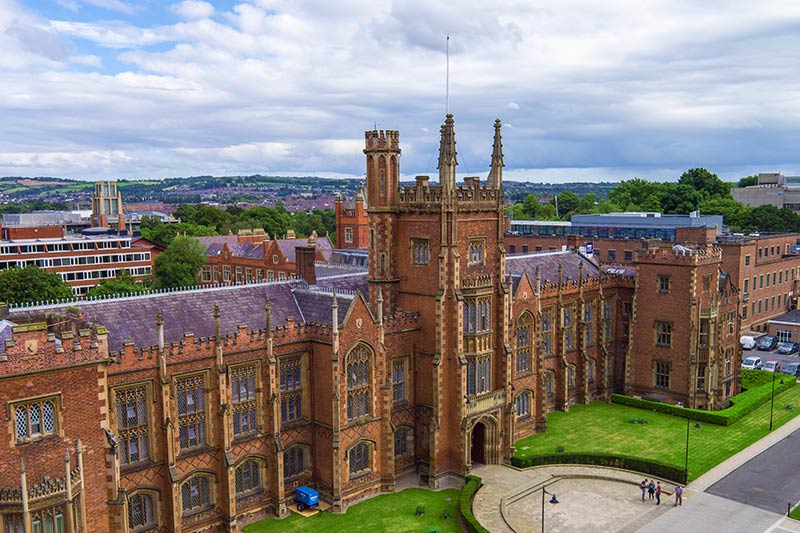 Benefits of becoming an EPS Student Ambassador
Gain a prestigious, recognised position within the University
Earn money to support your studies
Opportunity to apply for Degree Plus Accreditation through Route B is available
Potential for travel within the UK and Internationally
Network for future career opportunities
Add skills and experience to your CV and enhance your appeal to future employers
Help inspire others whilst taking part in social events and meeting new people
Interested? Have a look at the Job Description to find out more information on the role available.
Terms and Conditions
Students must be registered (undergraduate or postgraduate) at Queen's University Belfast for the academic year 2019–2020 and will continue their studies into the following academic year (2020–2021), otherwise the application will not be considered.
Students must be interested in representing Queen's University and the City of Belfast to prospective students, their families and university partners.
Students must be able to speak about their experience at Queen's University however must not provide prospective students with information on course entry requirements and content.
Students will be required to attend a general induction and a briefing prior to each role they take part in.
Shortlisted students will be asked to provide a short 2 minute video outlining their suitability for the role of EPS Student Ambassador in line with the personal specification.
Student Ambassadors can gain Degree Plus points for their contributions to the programme.