Twelve inspiring female scientists will take to their soapboxes to showcase their ground-breaking research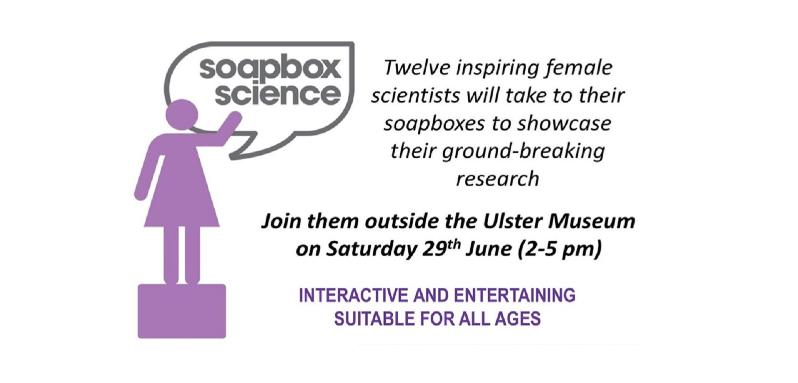 ---
Staff are invited to the third 'Soapbox Science' event, consisting of 12 female Queen's scientists talking to the general public about their research.
Research includes topics from technology, science, medicine and engineering.
Join them outside the Ulster Museum on Saturday 29th June (2-5 pm)
Topics include:
Making reactions go
Designs from the Deep: Can marine organisms help to repair injured bones?
CSI: Can you solve the crime?
Can seaweed save our food deficit? How to feed 9 billion people
The Science of Gender Bias
Bacterial genetic diversity – what does it really mean?
Saving your bacon. The science behind the smell of pigs and how it affects your pork
The secrets of smiles and laughter
Can toxic minerals cure Psoriasis?
Don't believe in chemical-free carrots!
Insects in animal production: a mini-solution to a global issue?
How can smart gels help to heal broken bones?