The School of Nursing and Midwifery - Men's Health Event
Men's Health in Northern Ireland: Past, Present and Future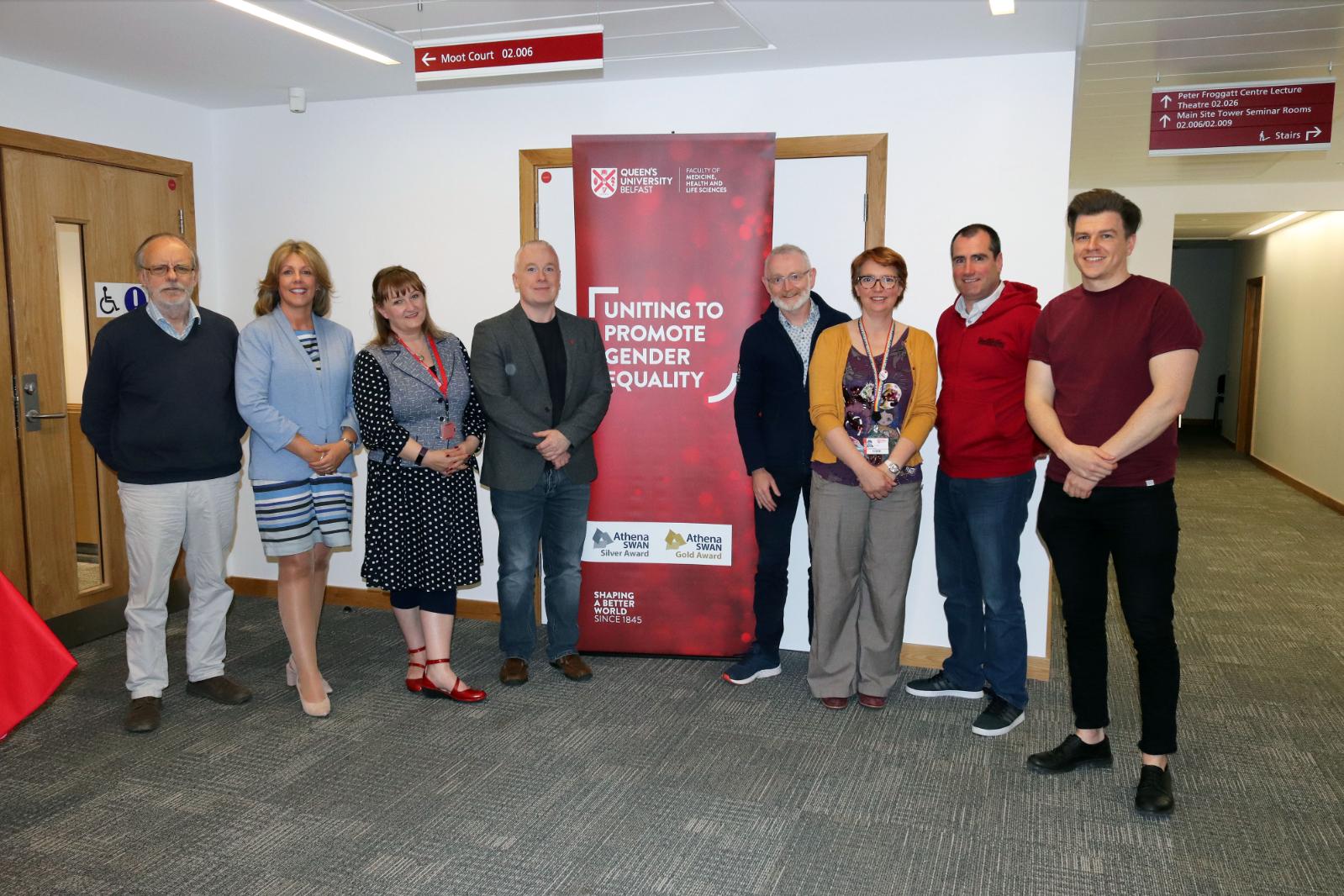 Above: (L-R) Dr Ian Banks, Seanna Gray, Dr Karen Galway, Dr Mark Linden (SWAN Champion), Paul O'Kane, Dr Susan Clarke (SWAN Champion), Michael McKenna and Shane O'Donnell (PhD Student)
In celebration of Men's Health Week, the School of Nursing and Midwifery's Athena SWAN Committee hosted this engaging and insightful event on Friday 7 June 2019. This event discussed and celebrated men's health community work and research in Northern Ireland in recent times.
Plenary Speaker: Dr Ian Banks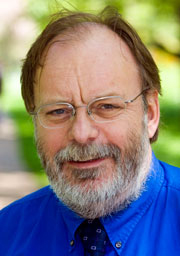 Our Plenary speaker for this event was Dr Ian Banks, President of the European Men's Health Forum, a retired accident and emergency doctor and general practitioner. Ian is a founding member of the Self Care Forum (UK) and the official spokesman on men's health issues for the BMA. He is former president of the Men's Health Forum (England and Wales), past vice president of the International Society of Men's Health (ISMH), past deputy editor of the Men's Health Journal and for six years, the medical editor for Men's Health magazine. Ian currently chairs the European Cancer Organisation patient advisory committee and the European Forum Against Blindness. is also an honorary senior lecturer in men and cancer at the School of Medicine, Dentistry and Biomedical Sciences at Queen's University.
Dr Banks was joined by an excellent panel of respected academic, community and healthcare workers in the field of men's health for a panel discussion which explored their exciting work:

Panel (L-R): Paul O'Kane, smoking cessation specialist and men's health co-ordinator in the Belfast Health & Social Care Trust; Dr Karen Galway, lecturer in mental health, Queen's University with a research interest in suicide prevention and mental health promotion; Séanna Gray, founder of the MaleMenu.co.uk, an online resource to search for information and join the conversation about topics directly affecting men; Dr Michelle Templeton, research fellow in Queen's University who has worked in the field of sexual health and parenting in young male offenders; Michael McKenna has worked in men's health in NI for many years across a range of projects. His work is primarily aimed at young men in his role as Team Leader for Work with Young Men at Youth Action NI.