PORTRAIT SERIES COMMISSIONED BY THE FMHLS ATHENA SWAN TEAM
Athena SWAN seeks to encourage and recognise institutional commitment to Gender Equality. Schools within the Faculty of Medicine, Health and Life Sciences (FMHLS) hold Gold and Silver awards indicating their commitment to SWAN principles of progression, representation, journey through career milestones and improving the working environment for everyone. SWAN Champions work with staff and students to improve gender equality for all.
The 'Women of the Faculty' portrait series was commissioned by the FMHLS Athena SWAN Working Group to highlight the important contribution women make. These ten portraits depict women who work in academic and administrative positions throughout the Faculty. These women are recognised for the significant impact they have had on Schools and the Faculty and for their past and ongoing work in relation to leadership in gender equality and contributions to School management.
If you would like to hear more about the work of Athena SWAN within the Faculty please contact your school representative:
OUR NOMINATED WOMEN OF THE FACULTY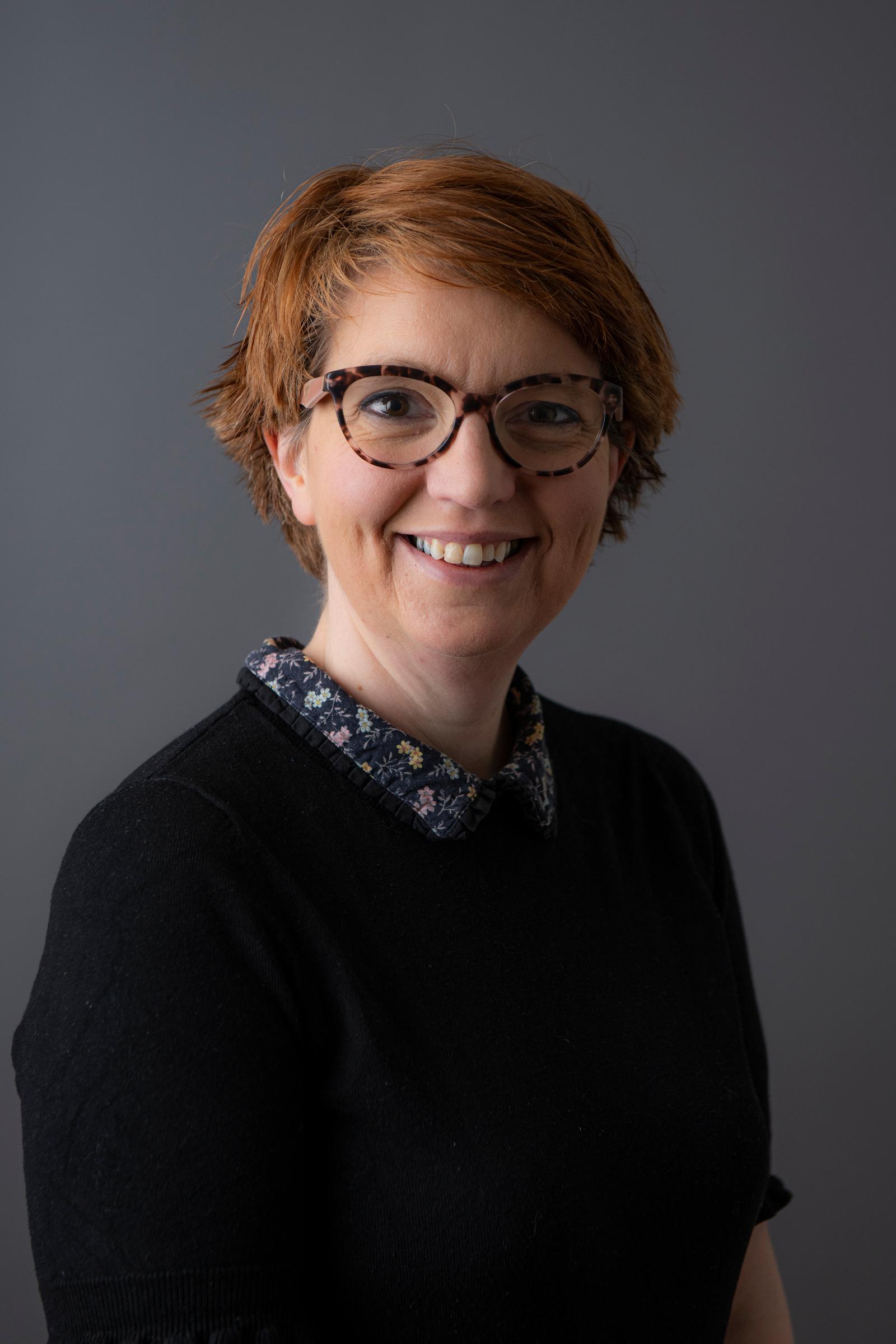 DR SUSAN CLARKE
"I am a Senior Lecturer in the School of Nursing and Midwifery. I was nominated by my colleague Mark Linden to be part of the first "Women of the Faculty" series of portraits because of my gender equality work. I was Athena SWAN Champion for my School for 6 years and led 2 successful applications. I also chaired the University Athena SWAN Network and our own Faculty SWAN Working Group. I was delighted when Mark nominated me and also a little embarrassed at the thought of seeing my face up there - maybe lockdown and working from home has its benefits!
The implementation of the Athena SWAN charter is such an important driver for gender equality. Women experience many cumulative micro-inequities which make working life that much more challenging. We have achieved much but we still have a long way to go. I hope the Women of the Faculty Portrait Series will play a part in promoting our contribution and that it will become a long running established feature of faculty life."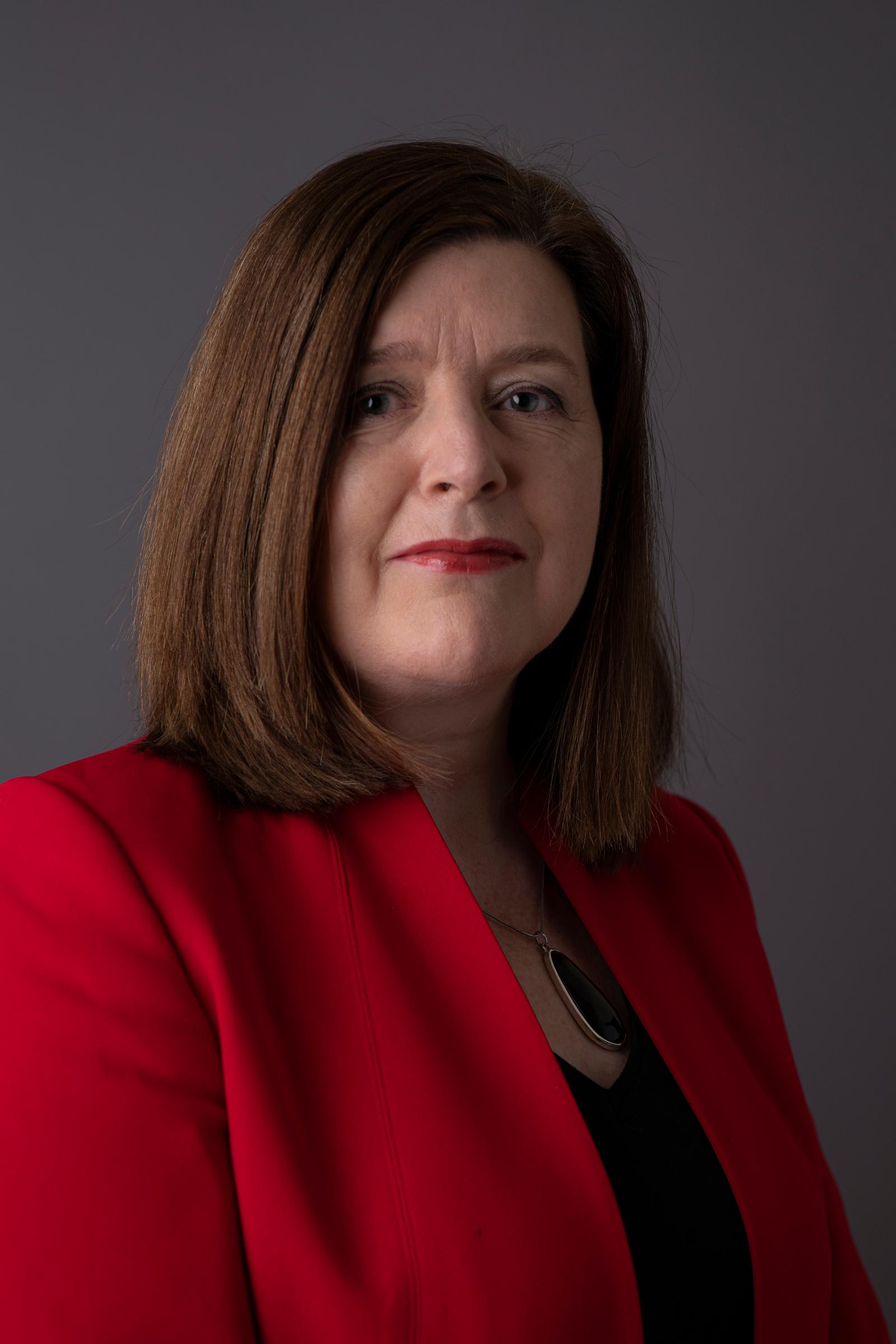 CATHERINE McKEOWN
"My name is Catherine McKeown and I'm School Manager in the School of Medicine, Dentistry and Biomedical Sciences. I've worked at Queen's for nearly 30 years and have been in this role for 13.
I think the importance of the School's Gender Equality work is best summed up by Sheryl Sandberg, "We cannot change what we are not aware of, and once we are aware we cannot help but change"."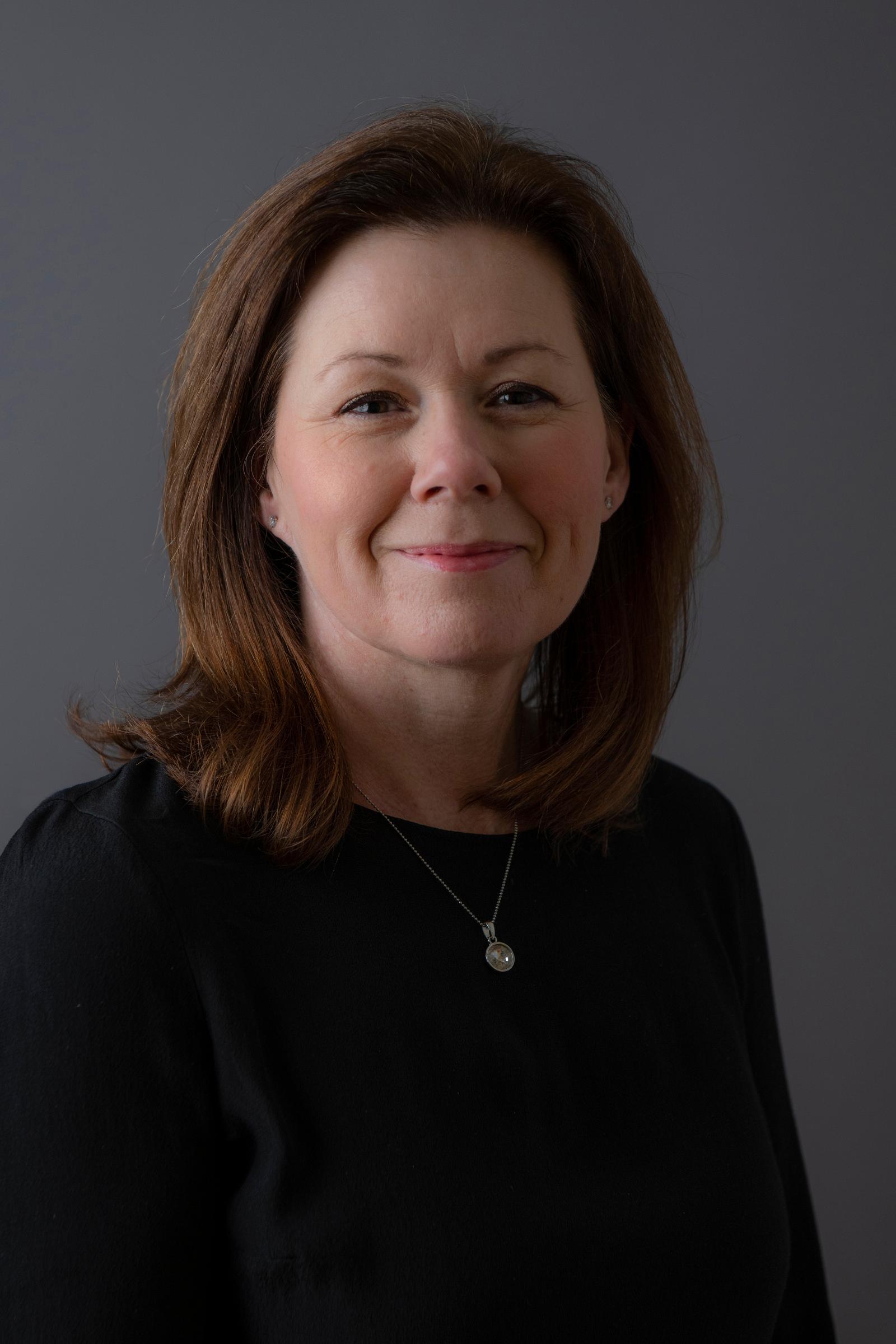 PROFESSOR MICHELLE McKINLEY
"I am a Professor of Nutrition in the Centre for Public Health and Director of Gender Equality in the School of Medicine, Dentistry and Biomedical Sciences. I was nominated as I have been working in gender equality since 2011. Initially as a member of the SMDBS Gender Equality Committee, then as SWAN Co-Champion from 2015 and most recently as Director of Gender Equality.
We have made great strides in addressing systemic gender inequality within Universities and we are seeing progress. However, there is still work to do in addressing embedded gender stereotypes that impede progress, ensuring our organisational procedures are fair and equitable and creating a culture where everyone feels they belong."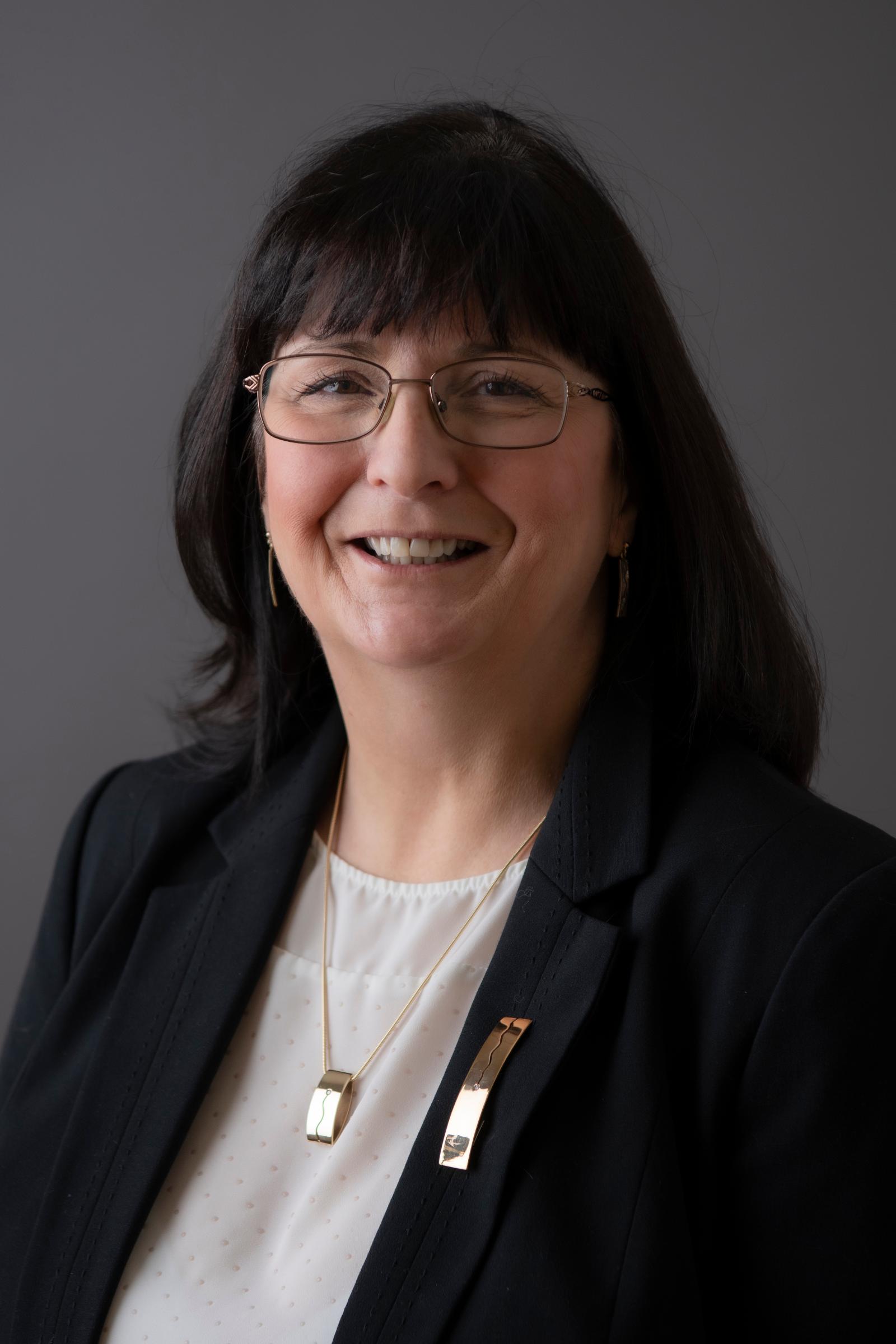 LYNNE SPENCE
"At the time this photograph was taken I was the Teaching Administrator in the School of Pharmacy, a job which I loved, working with a team that had the student experience at the heart of everything they did. The School not only recognised the value of promoting Gender Equality within every staff category but also embraced the importance of introducing initiatives that benefitted both men and women in equal measure, while acknowledging and celebrating their differences.
In this unprecedented year, which has often seen the burden of domestic and family care fall largely to women within our society, it is now vitally important to ensure that progress made to date is protected to pave the way for further developments going forward."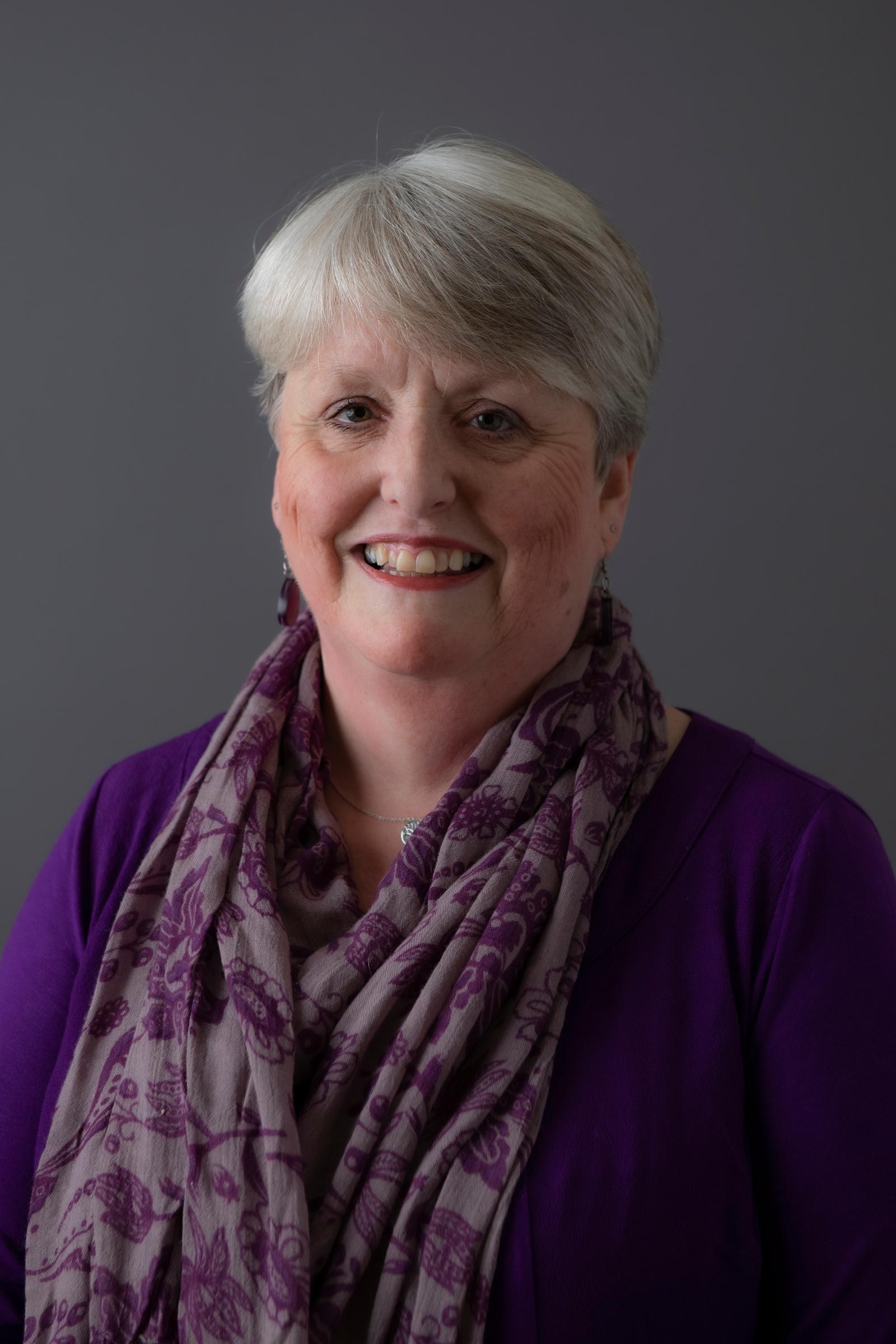 LYN CRAWFORD
"I am PA to the Head of the School of Nursing and Midwifery. I was nominated by the SWAN team in the School probably because I have been in the School since its inception undertaking various jobs and have also been on the SWAN SAT since its creation, and have had an input into all of the action plans which have benefitted both staff and students in the School.
I have really enjoyed seeing the difference in the School over the years and applaud the increase of women being appointed through merit to senior posts both within the School and in the wider University."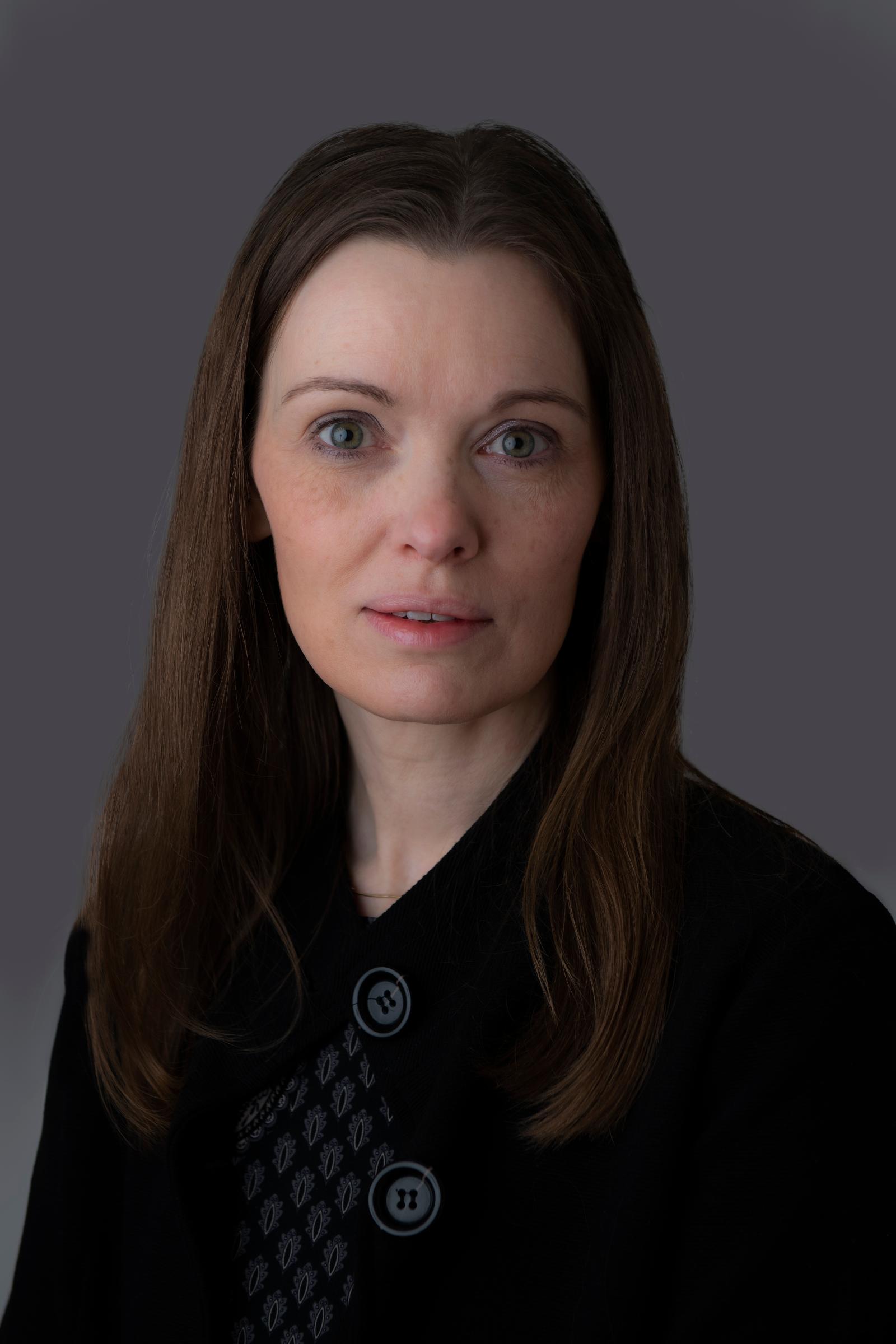 PROFESSOR KAREN McCLOSKEY
"My name is Karen McCloskey and I am Professor of Physiology in the School of Medicine, Dentistry and Biomedical Sciences. I was Director of the Gender Equality Office in the School from 2012 to 2020 and Athena SWAN Co-Champion – nominated to be part of the portraits series for this gender equality work. I am currently Director of Queen's Gender Initiative and Institutional academic lead for Athena SWAN.
Much progress has been made in addressing gender inequality in Queen's and there is some way still to go. Women are not only learning in our lecture theatres and laboratories, we are leading the delivery of education and research programmes from the boardroom to the classroom. There is risk that the positive direction of travel will be slowed by the pandemic lockdown which is disproportionately affecting women. Adopting progressive, fairer and kinder ways of working will undoubtedly help to engender equality."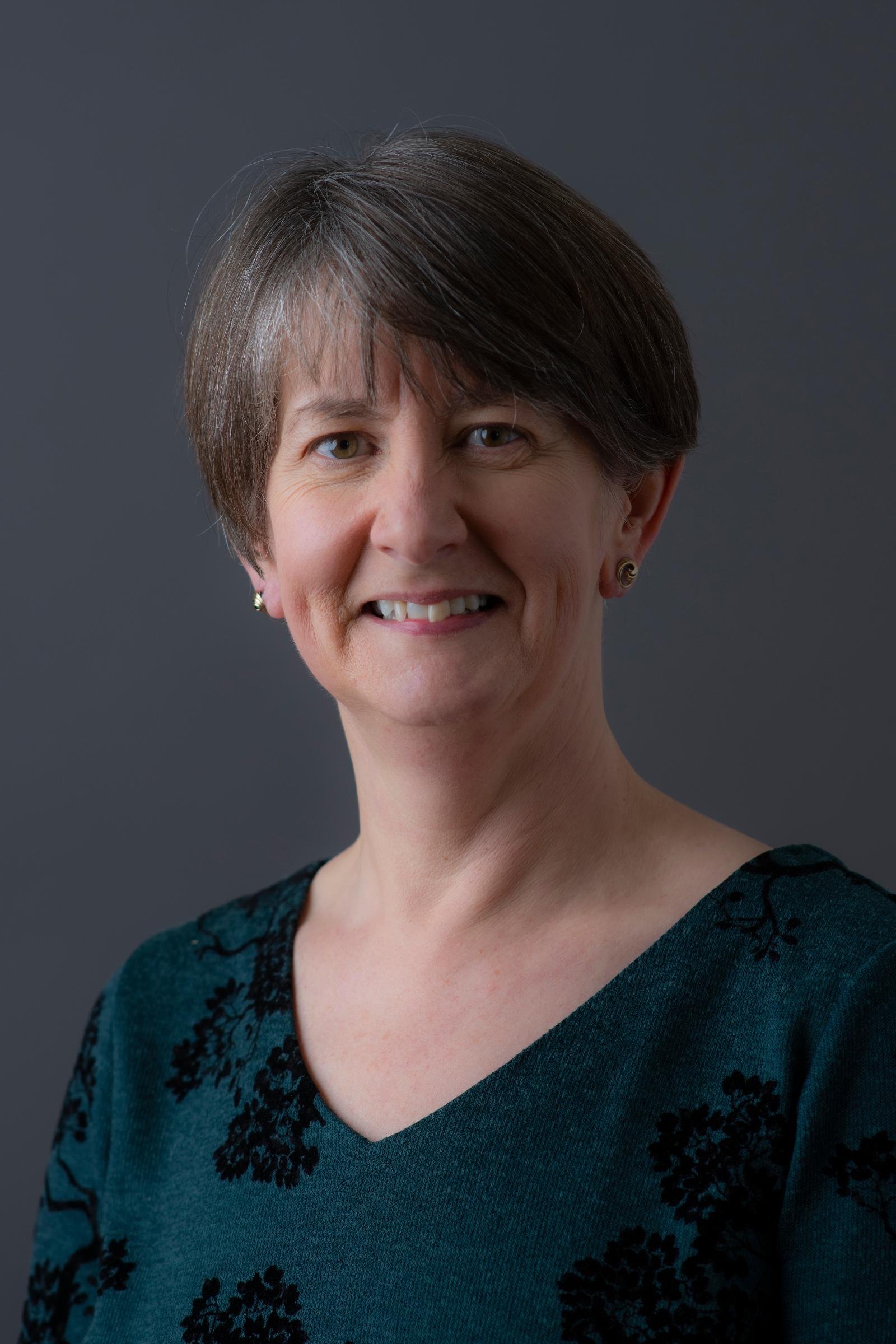 PROFESSOR CARMEL HUGHES
"It was a privilege to be selected as one of the 'Women of the Faculty'. At the time, I was Head of the School of Pharmacy, a role that I held for over four years.
As part of that role, I tried to ensure that inclusivity and gender equality was at the heart of our School Strategy, and with the ongoing pandemic, these issues are more important than ever."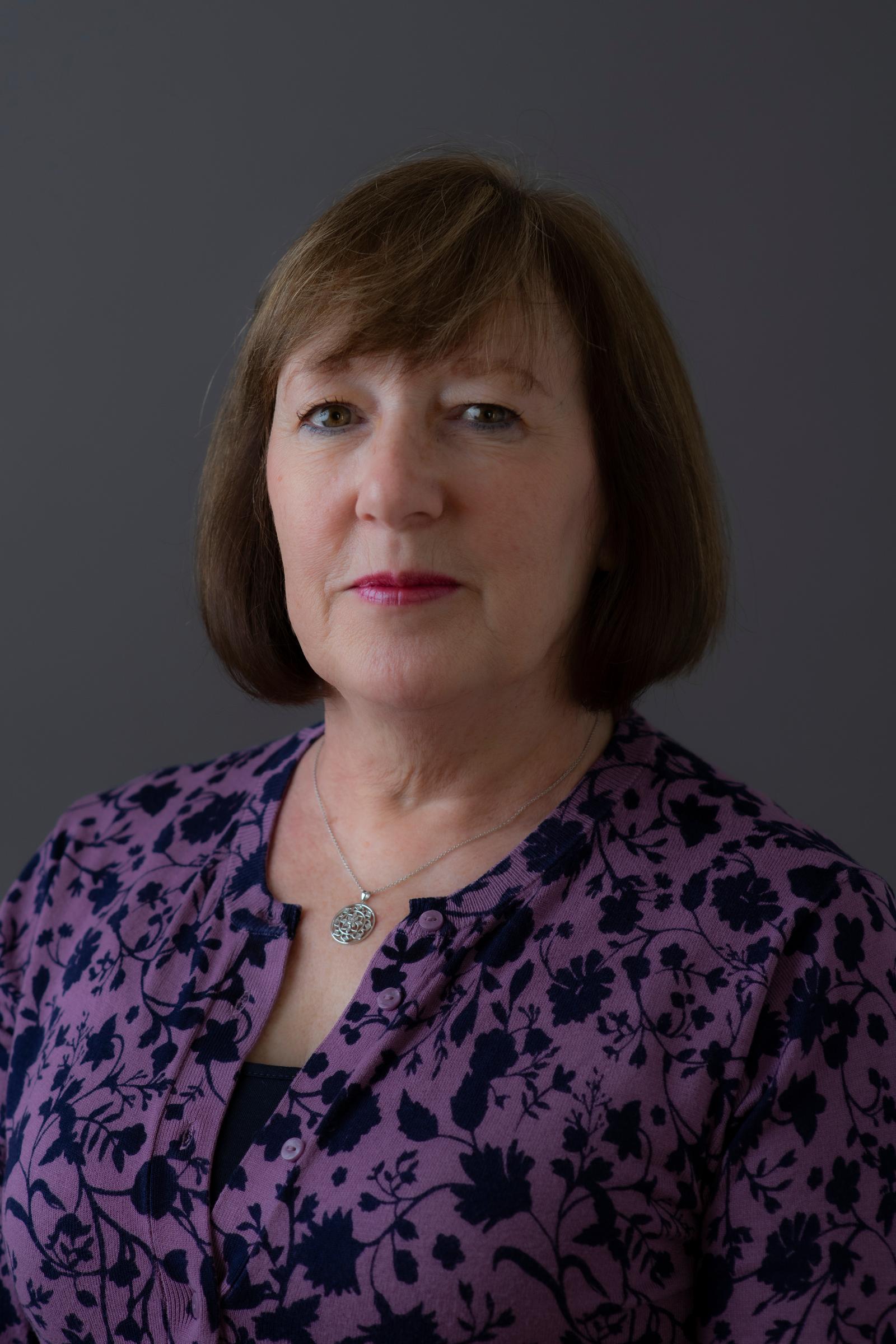 ANNE KEARNEY
"I am Anne Kearney and work in the Education Support Office in the School of Nursing and Midwifery. I am part of a team of colleagues who provide support to our academic colleagues to facilitate the education of students in our School. I am very aware that everything is easy if you know how to do it and in my working life try to assist, advise and give direction to others with patience and consideration.
A quote by Judy Garland is: "Always be a first-rate version of yourself instead of a second-rate version of somebody else." I know the version of me I want to be and keep striving to be that person, some days present more challenges than others but I continue to try. Thank you to the School SWAN group for my nomination."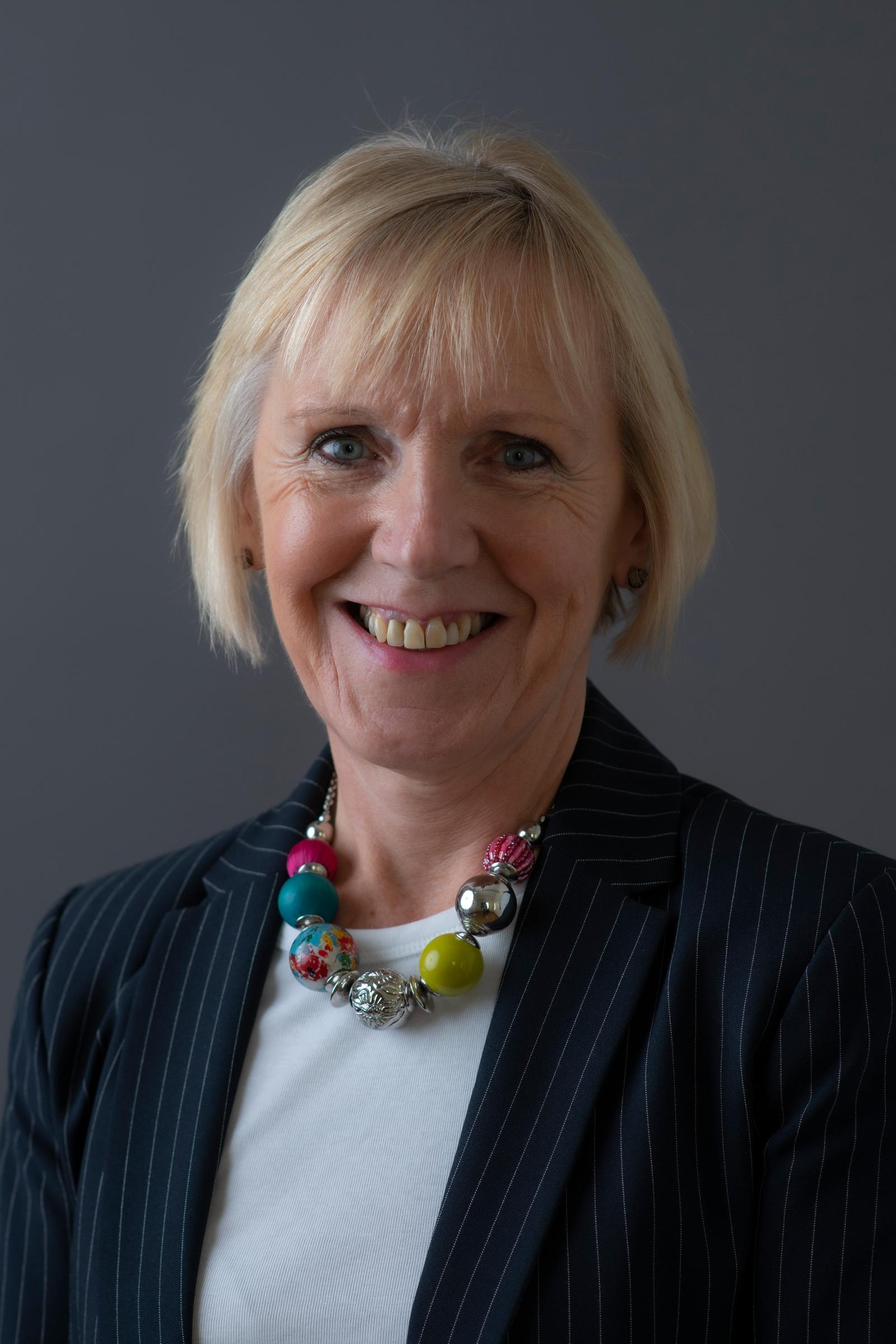 JOYCE WATTERSON
"My name is Joyce Watterson. I have been privileged to work in the Institute for Global Food Security, with colleagues who are dedicated to research excellence. It's an inclusive team, where all contributions are valued, I feel this is the reason for its continued success."
At the time of her nomination, Joyce was the Institute Administrator for the Institute for Global Food Security until her recent retirement from the role. Joyce was nominated by the Athena SWAN Champions in the School of Biological Sciences for her contributions to school management.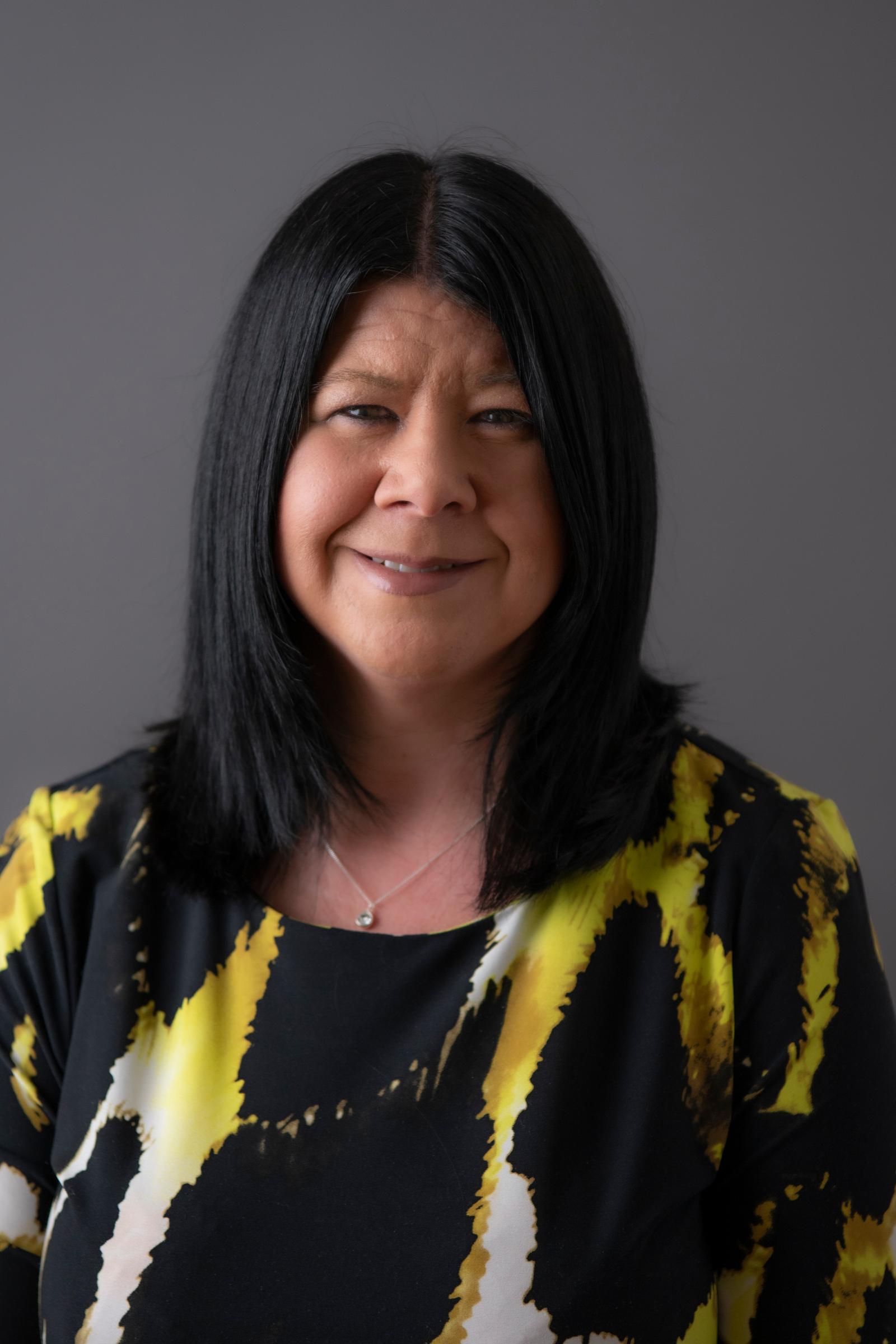 NICOLA MAGILL
Nicola is a member of Professional Support Staff in the School of Pharmacy and was nominated by the Athena SWAN Champions in the School.
These portraits are now on display in the foyer area of the Whitla Medical Building.