EXCITING PARTNERSHSIP CONTINUES BETWEEEN QUEEN'S UNIVERSITY BELFAST AND MBRU
Queen's University Belfast has a long and proud history of working with institutions and partners across the globe.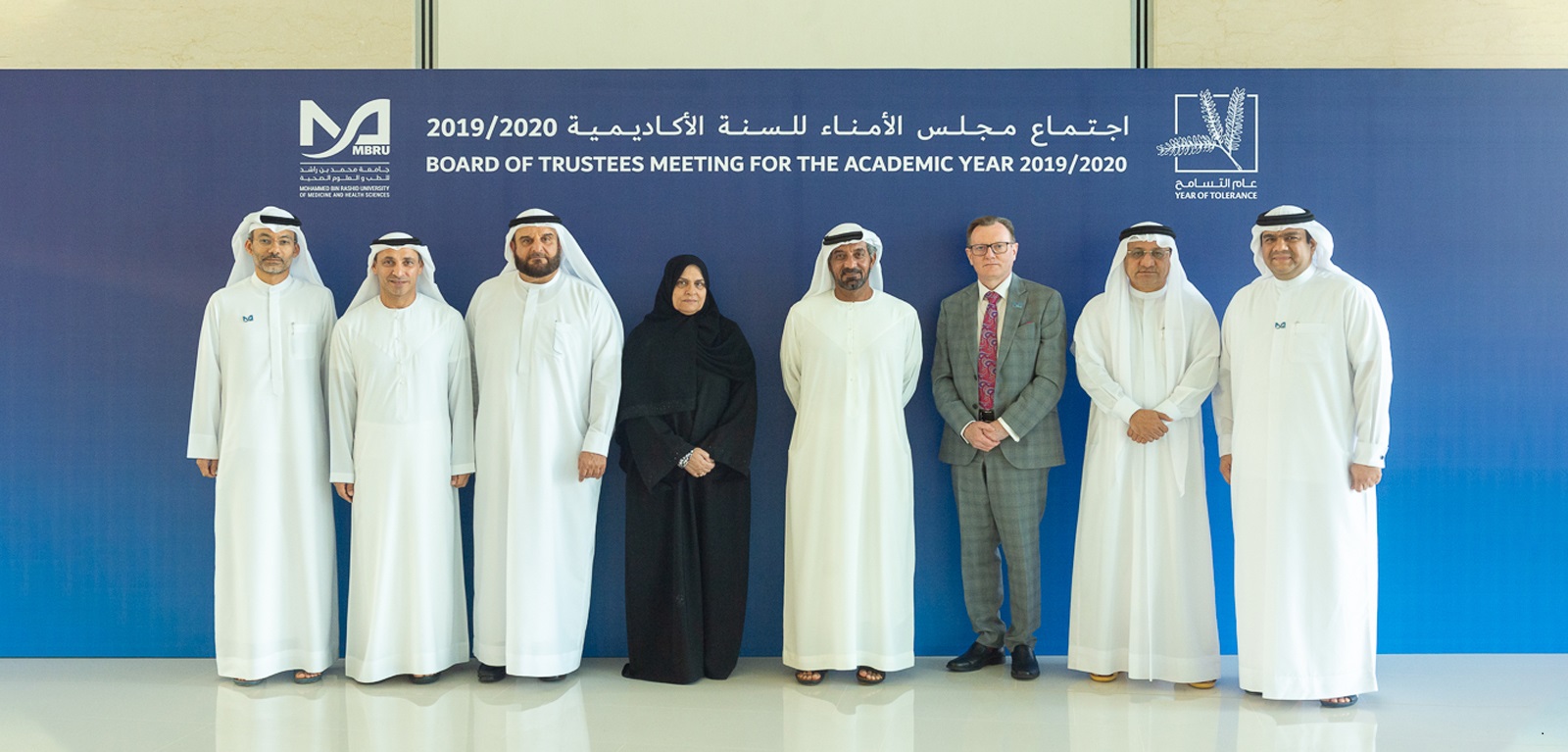 Back in 2015, a new partnership was formed when Queen's was selected by Dubai Healthcare City as the academic partner in the development and establishment of the Mohammed bin Rashid University of Medicine and Health Sciences (MBRU).
Working in collaboration with Queen's, MBRU has been able to provide world class healthcare training, anchored high-quality education and research.
Recently, Professor Ian Greer, President and Vice-Chancellor at Queen's University Belfast attended a Trustees event in Dubai. The meeting, chaired by His Highness Sheikh Ahmed bin Saeed Al Maktoum, Chancellor of MBRU and Chairperson of its Board of Trustees, highlighted MBRU's ongoing positive impact, innovation and successes.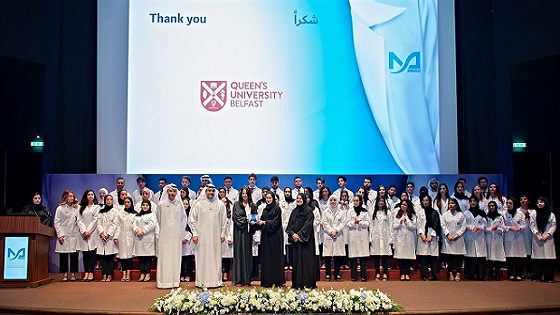 Also in September, Queen's University Belfast's Professor Graham McGeown, who is the academic lead at Queen's for the MBRU partnership, attended the White Coat Ceremony at MBRU where new medical students receive their white coats and recite the modern Hippocratic Oath. At the event, Professor McGeown addressed the new cohort of students saying, "Whatever else may change within medicine, dedication in service is something that will be at the core of the physician, the surgeon, general practitioner or whichever path in medicine you choose to take."
As well as developing their understanding of medicine surrounded by state-of-the-art facilities, students at MBRU have had the opportunity to learn about ground-breaking new research. In September 2017, the European Society for Organ Transplantation broadcast outside Europe for the first time, televising an Emirati woman's kidney transplant live from MBRU. The following year, MBRU and Queen's hosted a successful joint Precision Medicine conference, showcasing expertise and sharing knowledge on this vitally important and highly pertinent topic.
Isabel Jennings, Director of Marketing, Recruitment, Communications and Internationalisation at Queen's said: "MBRU was born out of a vision to create an innovative integrated healthcare education and research system that serves the UAE and beyond. Queen's University has been an integral part of MBRU's journey and we are grateful for the partnership and commitment of our colleagues at Queen's. We continue to look forward and break new ground."
Professor Graham McGeown from Queen's said: "Medicine has been taught at Queen's for over 170 years and we count it a privilege to share our expertise, advice and guidance with MBRU. Queen's and MBRU both believe in the importance of global connectedness. We have developed a valuable knowledge exchange between the universities' professional and academic teams, bearing real results."
MBRU is a vital addition to Dubai. It was essential for the city to have a world class medical training facility that matched its global reputation for trade, business and tourism.
Queen's commitment to innovation and global partnership has had a positive impact on staff and students in MBRU, but it is also helping to improve healthcare and change the lives of countless patients across the globe.