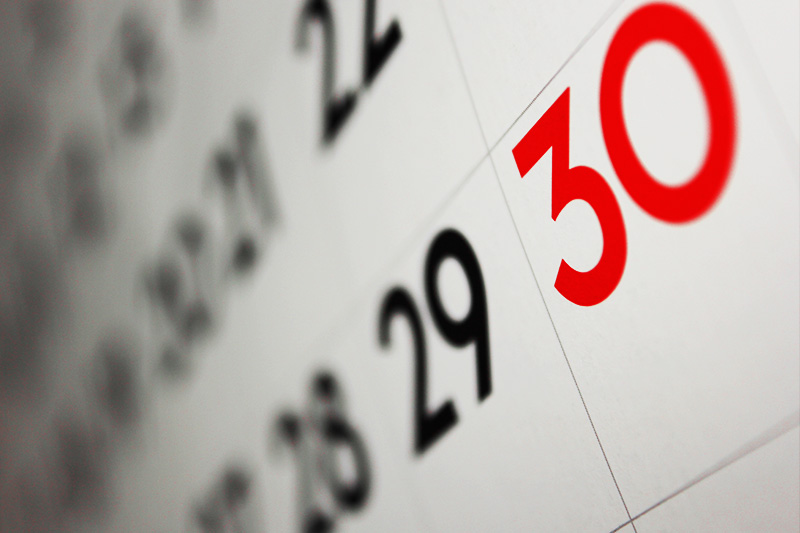 About Queen's
Semester dates
Semester dates are approved three years in advance by Academic Council but may be subject to change for operational reasons.

Welcome Week is mandatory for new students in 2019-20, and may include formal teaching activities. All students are expected to be available for all teaching during the academic year and the full examination period and should note the dates of supplementary examinations each summer.
Due to the nature of the course, some courses have additional teaching/placements/ professional practice requirements which fall outside of the normal semester dates. Students are advised to check with their School to confirm any additional attendance requirements outside of these dates.
The approved semester dates for 2018-21 can be found below.
Semester Dates 2018-19 (Amended June 2018)
The taught academic year is 30 weeks for full-time undergraduate and postgraduate taught students. Master's students also undertake a 15-week dissertation or research project, normally conducted between June and September.
Date

Undergraduate

Postgraduate Taught

Wednesday 12 September - Sunday 16 September 2018

International Students Welcome Week

Monday 17 September – Friday 21 September 2018

Welcome Week

Monday 24 September – Friday 14 December 2018

Weeks 1-12

Monday 17 December 2018 – Friday 4 January 2019

Christmas Vacation

Monday 7 January – Friday 5 April 2019

Weeks 13-25

Monday 8 April – Friday 26 April 2019

Easter Vacation

Monday 29 April – Friday 31 May 2019

Weeks 26-30

Monday 3 June - Friday 13 September 2019

Summer Vacation

Dissertation or research project
Week 12 can be used flexibly depending on programme requirements
Week 13 will be a student development week
Week 25 is now available for scheduled teaching
RAG Day: Wednesday 20 February 2019
Reading Day: Friday 15 March 2019
Deadline for publication of semester 1 assessment results: Tuesday 5 February 2019
Deadline for publication of semester 2 assessment results: Thursday 13 June 2019
Summer Graduation week: Thursday 27 June – Wednesday 3 July 2019
Winter Graduation week: Thursday 13 December - Friday 14 December 2018
Formal exams for UG students, if required, will be scheduled during weeks 26-28
Developmental opportunities for UG students will be scheduled during weeks 13, 29-30
Formal exams for PGT students, if required, will be scheduled during weeks 28-30
Semester Dates 2019-20 (Amended December 2018)
Date

Undergraduate

Postgraduate Taught

Monday 16 September – Friday 20 September 2019

Welcome Week (mandatory for all new students)

Monday 23 September – Friday 13 December 2019

Weeks 1-12

Monday 16 December 2019 – Friday 3 January 2020

Christmas Vacation

Monday 6 January – Friday 27 March 2020

Weeks 13-24

Monday 30 March – Friday 17 April 2020

Easter Vacation

Monday 20 April – Friday 29 May 2020

Weeks 25-30

Monday 1 June - Friday 11 September 2020

Summer Vacation

Dissertation or research project
RAG Day: Wednesday 19 February 2020
Deadline for publication of semester 1 assessment results: Tuesday 4 February 2020
Deadline for publication of semester 2 assessment results: Thursday 11 June 2020
Summer Graduation week: Thursday 2 July – Wednesday 8 July 2020
Winter Graduation week: Thursday 12 December - Friday 13 December 2019
Formal exams for UG students, if required, will be scheduled during weeks 25-27
Developmental opportunities for UG students will be scheduled during weeks 28-30
Formal exams for PGT students, if required, will be scheduled during weeks 28-30
Semester Dates 2020-21 (Amended December 2018)
Date

Undergraduate

Postgraduate Taught

Monday 21 September – Friday 18 December 2020

Weeks 1-13 (to include induction activities)

Monday 21 December 2020 – Friday 8 January 2021

Christmas Vacation

Monday 11 January – Friday 26 March 2021

Weeks 14-24

Monday 29 March – Friday 16 April 2021

Easter Vacation

Monday 19 April – Friday 4 June 2021

Weeks 25-31

Monday 7 June - Friday 17 September 2021

Summer Vacation

Dissertation or research project
RAG Day: Wednesday 17 February 2021
Deadline for publication of semester 1 assessment results: Tuesday 11 February 2021
Deadline for publication of semester 2assessment results: Thursday 17 June 2021
Summer Graduation week: Thursday 1 July – Wednesday 7 July 2021
Winter Graduation week: Thursday 10 December - Friday 11 December 2020
Formal exams for UG students, if required, will be scheduled during weeks 26-28
Developmental opportunities for UG students will be scheduled during weeks 29-31
Formal exams for PGT students, if required, will be scheduled during weeks 29-31