My Queen's – Student Hub
Everything you need to know at Queen's
The latest updates on studying, life and support at Queen's. Information for new students, your learning environment, all of our support services, and advice on how to make the most of your student experience.
Latest updates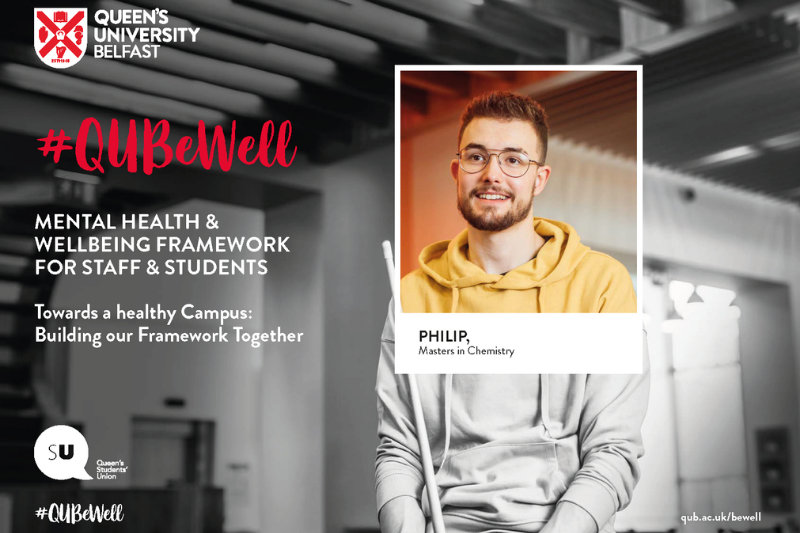 #QUBeWell - Empowering you to be well
Need Support? We're Here For You
Most of us know when we don't feel great mentally or physically. Most of us don't ask for help, even when we really need it. Stop the stigma and reach out for support. We're here to help you be well.
Student mental health and wellbeing is everyone's responsibility. In recent years we have made significant improvements in support & resources for students & staff, but we have much more to do.
Book a free COVID-19 test
By taking a test when you don't have symptoms, you will help play your part in maintaining a safe campus for everyone.
All students and staff should get tested before coming on to campus for any reason and then arrange regular testing twice a week or as often as possible for as long as you are on campus. In the first instance, you should arrange two tests no less than three days and no more than seven days apart.