HR HUB LAUNCH
As we continue the implementation of our People & Culture Strategy, People First, another important milestone occurs on 14 January 2019 when we launch the new HR Service Centre, the HR Hub.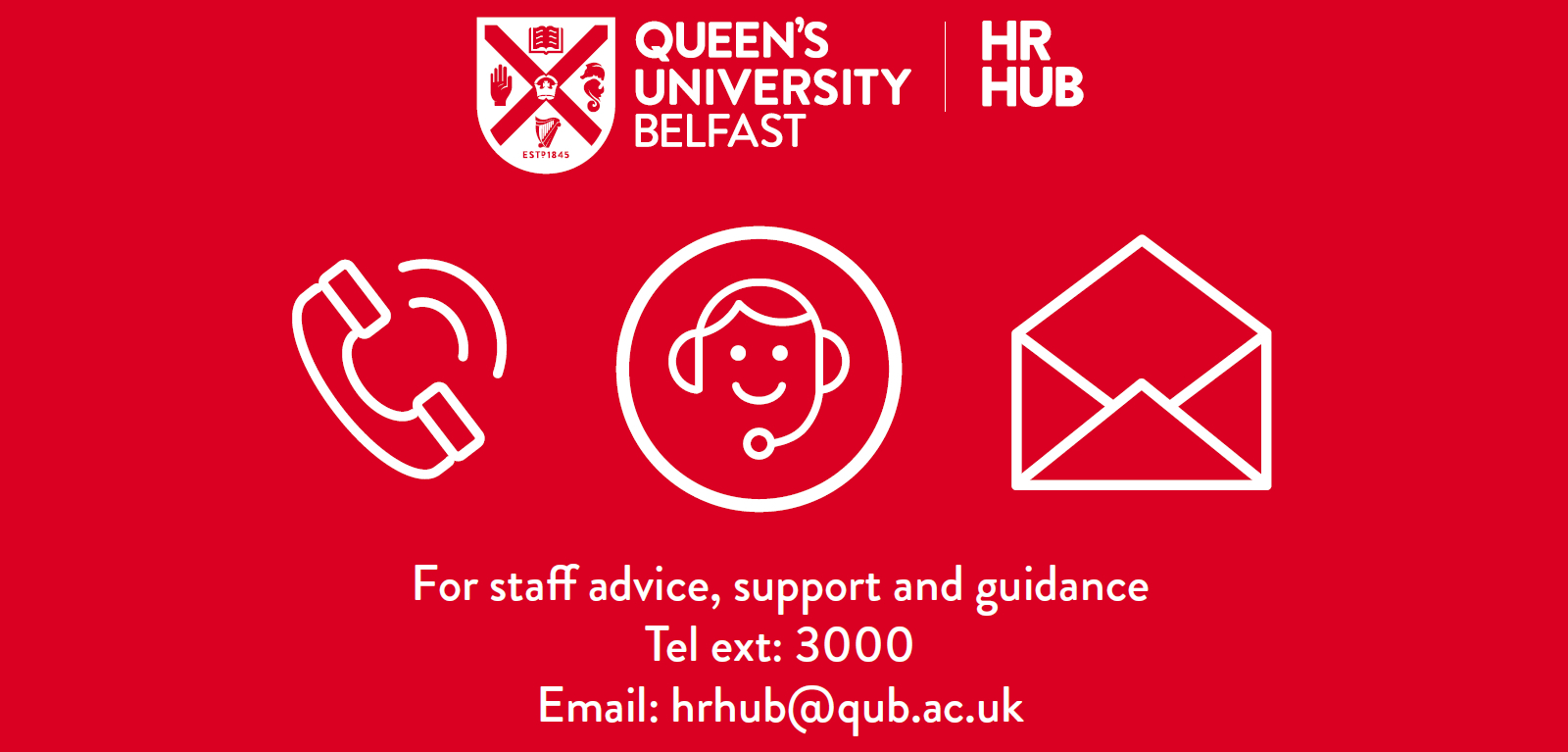 The HR Hub will be the main point of contact for all staff and managers, providing first line advice and guidance and administrative support for all HR policies and procedures. This is a new service which is in addition to the role provided by our HR Business Partners who will continue to work with our senior management teams. The service will be available by telephone and email, with a dedicated team to answer queries, providing immediate support for staff. If the HR Hub cannot assist, they can quickly direct you to a member of the team who can.
The contact details are as follows: Tel: 3000 and Email: hrhub@qub.ac.uk Both will be activated on the morning of 14 January 2019.
Alongside the HR Hub we'll also be launching our new HR Website which we believe will provide a much better user experience, making it easier to navigate and locate the information whether you're a line manager, staff member or potential applicant. The website will be regularly updated with new content as we continue to develop and evolve it.