This webinar will introduce some of the main concepts involved in Acceptance Commitment Therapy (ACT) and show an example of how ACT can be used to solve a personal problem or dilemma.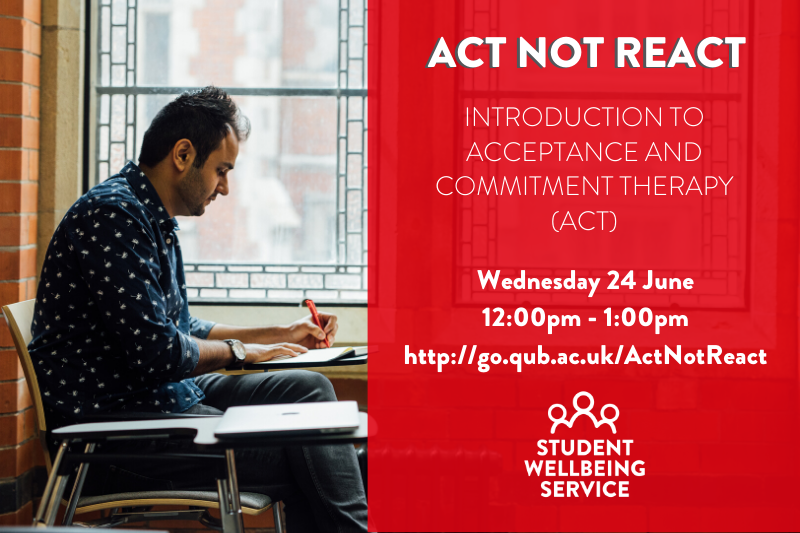 ---
ACT is a technique used in counselling and therapy that encourages people to embrace their feelings and thoughts and accept difficulties that are faced in life.
Whereas CBT (Cognitive Behavioural Therapy) challenges thoughts and feelings through rationalisation and evidence-based thinking, ACT focuses on acceptance in conjunction with mindfulness, commitment and behavioural changes.
ACT does not seek to eliminate difficult feelings, but rather, encourages to be present in life and move toward more meaningful and valuable thinking. It invites people to open up to unpleasant or challenging feelings and learn how to work through these feelings without overreacting and without avoidance.
Department

Student Wellbeing Service