What is it?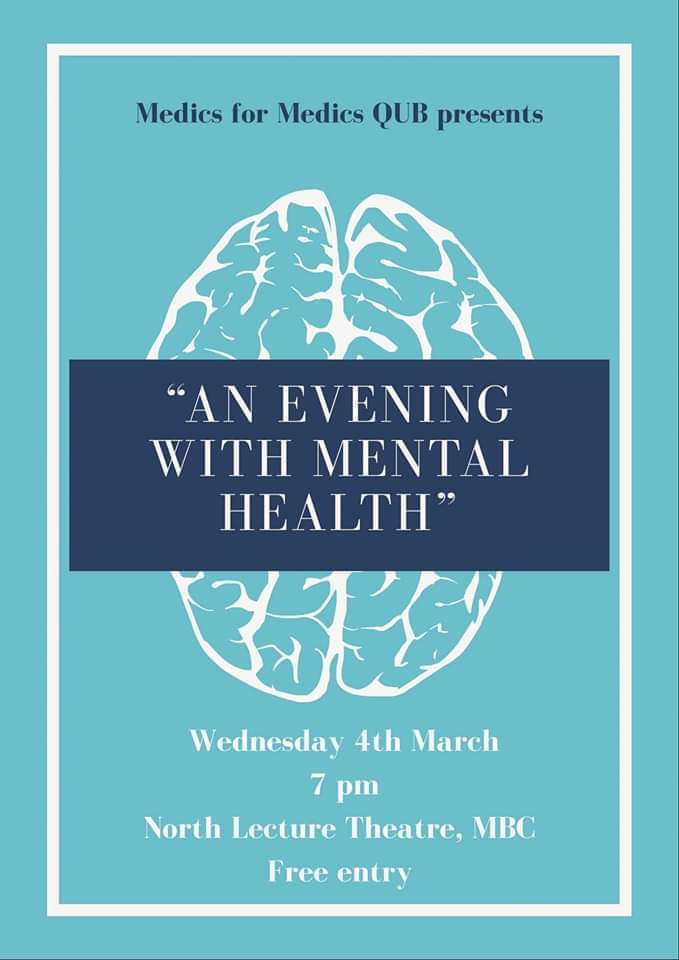 North Lecture Theatre, MBC
---
Come along and join us for what promises to be a thought-provoking and powerful event on Wed 4th March at 7pm in the North Lecture Theatre of the MBC!

An Evening with Mental Health is an event focused on removing stigma and normalising mental health problems experienced in the career of medicine.

We have six wonderful speakers - 3 physicians of very different specialists and backgrounds (you'll probably recognise a face or two!) and 3 wonderful students of QUB medicine. All of these brilliant volunteers will be sharing their story of their individual experiences with mental health.

We really hope to see you all there to share with us this Evening with Mental Health.