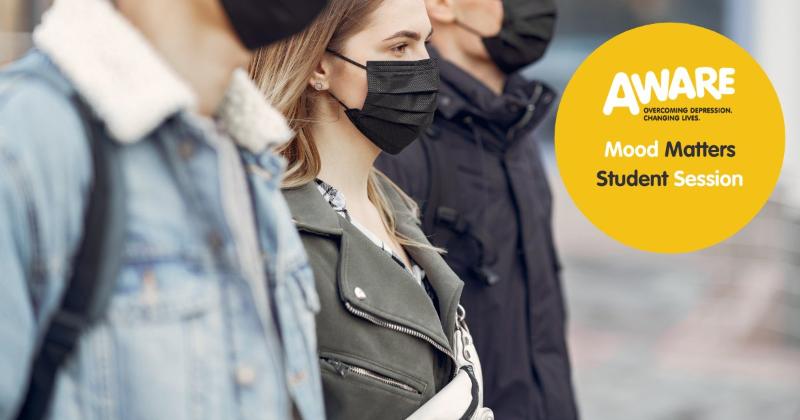 ---
As you come towards the end of a busy 1st semester, why not join this free online Mental Health Programme specially designed for students brought to you by PHA and Aware.
The free 'Mood Matters' student session on Friday 4 Dec 1-3pm is a light and interactive session on how to look after your mental health, teach you coping skills for everyday life which can help you sleep better, feel happier, and gain confidence.
Register by email: catherine@aware-ni.org with name, address, postcode, DOB, mobile, campus, and use Ref: MMA Student.
Find out more at www.aware-ni.org
Department

Student Wellbeing Service