There is growing evidence that gardening and horticultural therapy can improve your wellbeing and help with stress, anxiety and social isolation.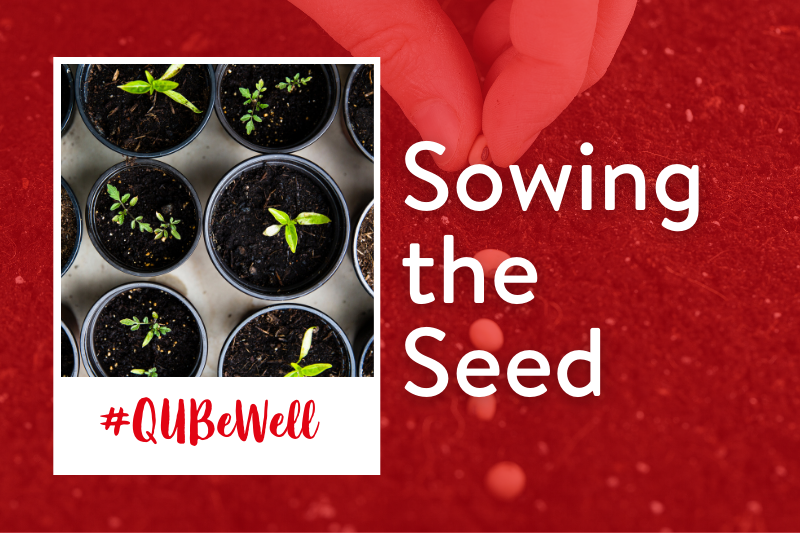 May 10, 2021 - June 4, 2021
---
During lockdown many of us have found solace in green spaces, home growing (no matter how small the space) and rebuilding our connection with the natural environment. No matter how small your space, you can begin your journey to growing your own greenery!
With Nature being the theme for this year's Mental Health Awareness Week, we wanted to give you a way to #ReConnectWithNature.
We have a mini-collection of flower seeds and herb seeds that can be planted indoors and grown on your windowsill. Let us know your preference when signing-up below.
*Due to postage restrictions, we can only post to addresses in Northern Ireland and the Republic of Ireland.*
Department

Student Wellbeing Service