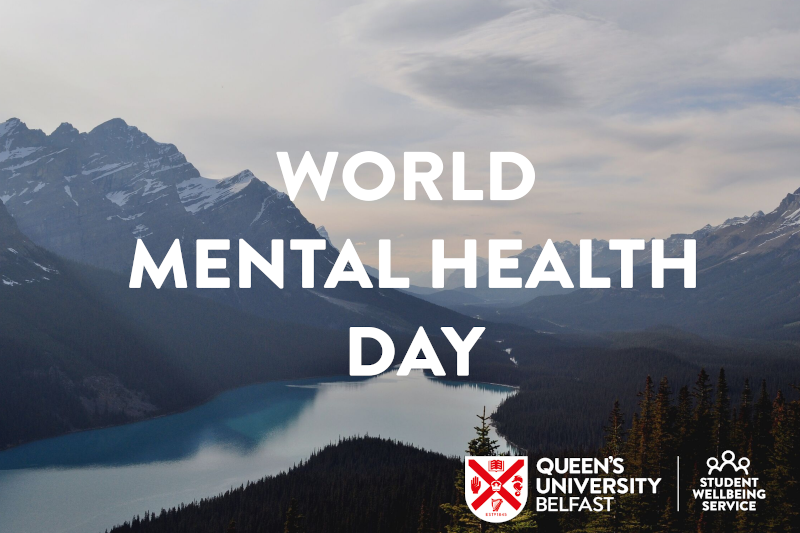 Queen's Film Theatre (QFT), 20 University Square, Belfast, BT7 1NN
Free (donations welcome - proceeds to Mind Your Mood)
---
The theme for this year's World Mental Health Day 2019 is suicide prevention. Join staff and students at the QFT for a screening of the Channel 4 Documentary, The Stranger on The Bridge. This shows the inspirational true story of Jonny Benjamin's global search to find the stranger who talked him out of jumping off Waterloo Bridge in 2008.
Having been diagnosed with schizoaffective disorder shortly beforehand, he stood on London's Waterloo Bridge in January 2008 and prepared to take his own life. That was until a stranger walking across the bridge saw him and talked Jonny down from the edge. Jonny was taken to hospital and didn't see the stranger again but was determined to find him and thank him for what he did.
Jonny launched the #FindMike campaign with the support of Rethink Mental Illness, which became a social media sensation, eventually reaching over 300 million people worldwide. In using this hashtag Jonny's story helped to stimulate positive change and engage viewers in these issues of mental illness in an accessible and sensitive way.
The film captures every step of Jonny's remarkable journey including the phenomenon of the campaign, the many leads and 'Mikes' that came forward and ultimately his successful reunion with the man that saved his life. Everything changed for Jonny that day, but also, as a result, he has become a mental health campaigner who in his own right has helped transform the lives of many other people around the world through his work.
Emotional, heartwarming and thought-provoking, this is a film about a simple human interaction and how one man's kind gesture six years ago has had a huge butterfly effect beyond what anyone could ever have imagined...
This event is free but booking is essential, and donations are welcome on the night to Mind Your Mood, the student-led mental health campaign.
Join us afterwards in the QFT Foyer for music and light refreshments."