Siblings celebrate double degree success
Siblings Maeve McKernan (22) and Declan McKernan (28) from Belfast are celebrating double graduation success this summer as both will today receive degrees from Queen's University.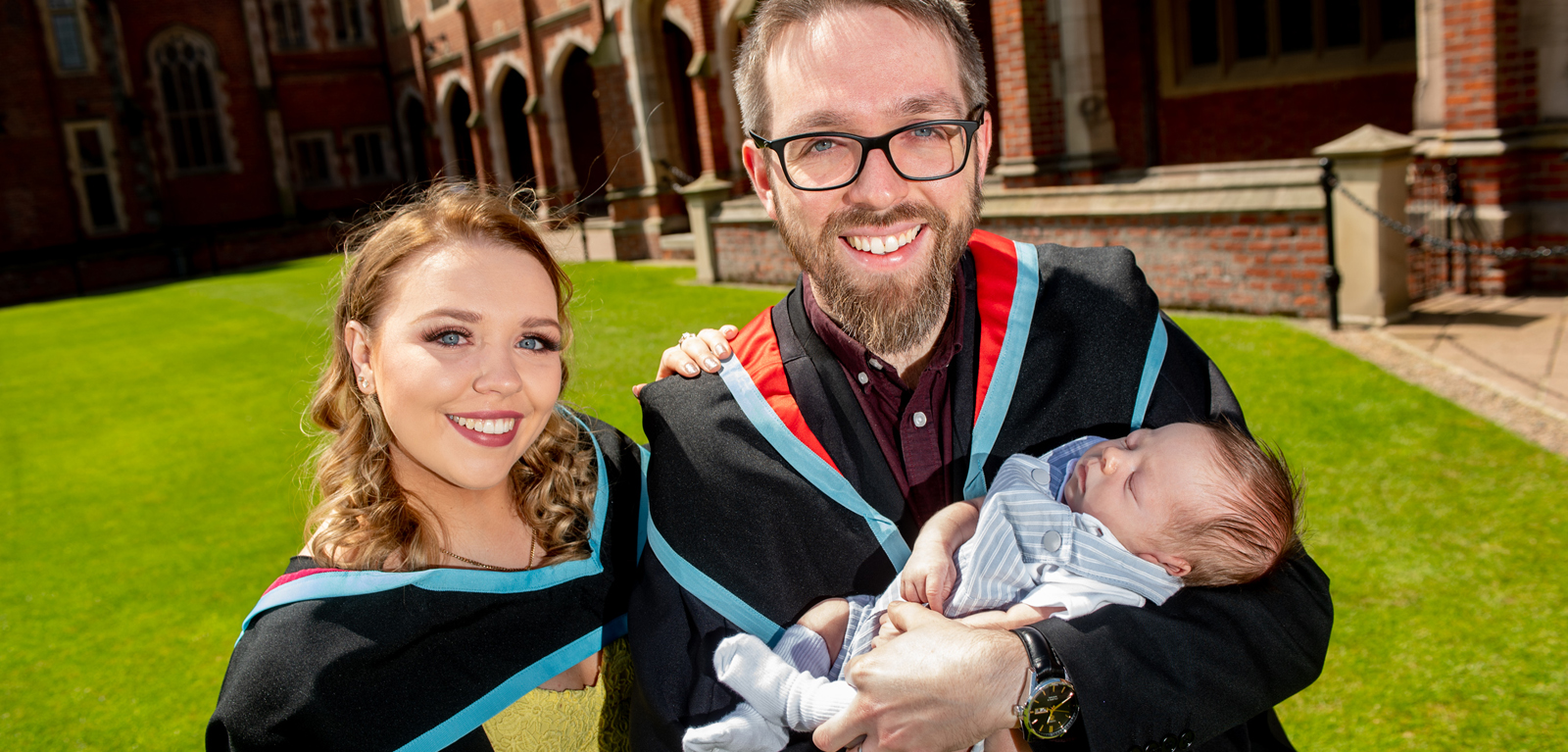 Maeve is graduating with a Master's Degree in Pharmacy from the School of Pharmacy and Declan is graduating with a Bachelor's Degree in Medicine from the School of Medicine, Dentistry and Biomedical Science.
Speaking ahead of her graduation, Maeve commented: "My university experience at Queen's has been something I'll never forget thanks to the amazing friends I've made, the experiences I've had with my year group as a whole and the support I received from lecturers who were just a rank above the rest."
Both Maeve and Declan are passionate about helping people and are long standing volunteers with St John Ambulance, along with their two brothers. They dedicate their free time to providing emergency first aid to those who need it, as well as aiding the Northern Ireland Ambulance Service during busy periods.
They are also members of the Queen's Prehospital Care Society which teaches lifesaving skills to members of the public including administering First Aid to babies and children who have become ill prior to the arrival of medical assistance.
It was through his volunteering with St John Ambulance that Declan met his wife Sarah, who is a nurse at the Mater Hospital. The siblings both have another reason to celebrate their graduation this year as Declan and Sarah have recently welcomed baby Padraig who was born on Friday 24 May.
Maeve said: "Padraig is already so loved and so spoiled. Having him at both our graduations is something we never could have imagined, but both days will be so much more special with him there."
Following their graduation, Maeve and Declan will both start work at the Ulster Hospital in August – Maeve as a pre-registration pharmacist and Declan as a doctor.
Maeve continued: "I love being able to speak to patients and address their fears, concerns and questions about medications. I also enjoy being in the hospital environment and being part of the wider multidisciplinary team, working together to help care for patients.
Media
For media inquiries, please contact the Communications Office, 028 9097 3091 comms.office@qub.ac.uk