Graduation update
Recently awarded your final classification and expected to graduate in December 2021? Winter Graduation 2021 schedule will be published here as soon as it becomes available and you will be emailed to your Queen's email address when registration opens.
For those who graduated virtually during Summer 2020, Winter 2020 and Summer 2021, we hope to publish the schedule for Graduation Celebration Event before the end of the month. We will be contacted via the email address you indicated on the survey as soon as any updates are available. FAQs are available here in the interim.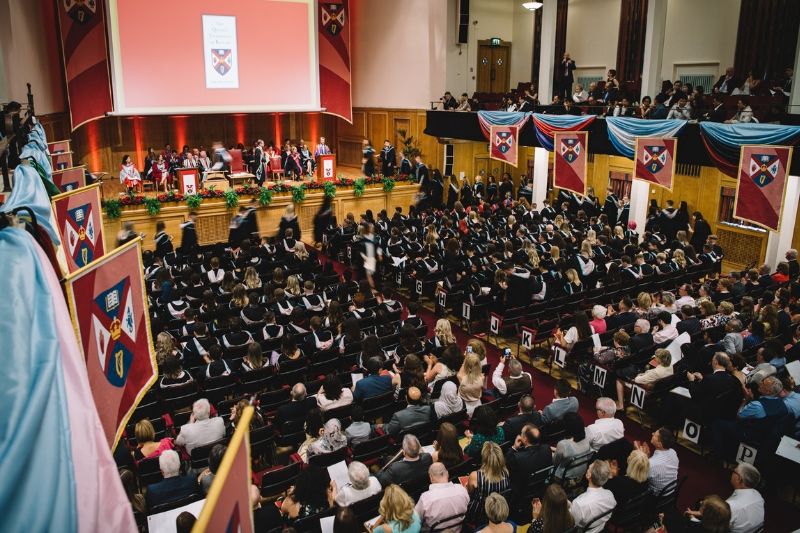 Whitla Hall, December 2021
Graduate Celebration Events
We are planning a series of in-person Graduate Celebration events at the Whitla Hall from 6 - 17 December 2021.
At these events you will have the opportunity to wear your gown, get photographs taken and celebrate with friends, family and loved ones, just like you would at a traditional Graduation ceremony.

Interested in attending? Let us know