All Island Innovation Programme: Innovation for Growth in SMEs
'Innovation for Growth in SMEs: Exploring Successful Innovation Practices'
The InterTradeIreland All Island Innovation Programme continued at Queen's University Belfast on Wednesday 16 October as we welcomed Dr Lawrence Dooley, Lecturer in Enterprise and Innovation in University College Cork, and also the Programme Director of the All Island Innovation Programme. These masterclasses are aimed at people leading small and medium-sized businesses, examining how other businesses have innovated and putting those methods into practice within their own business model.
Dr Dooley touched on the importance of SMEs across the island of Ireland, and the difference between low and medium tech (LMT) SMEs and hi-tech ventures. He explored case studies of SME innovation; discovering the outcomes, processes and capabilities.
The presentation is available here.
About the Speaker
Dr Lawrence Dooley, has been at University College Cork (UCC) since 2004, prior to joining UCC he was based at the Centre for Enterprise Management in the University of Dundee, Scotland. He undertook his doctoral theseis entitled 'Systems Innovation Management' at the National University of Ireland, Galway. His core research interests focus on organisational innovation and issues related to inter-enterprise collaboration and the SME sector. He has published a widely over recent years and actively liaises with industry both through applied research projects, consultancy and research master classes.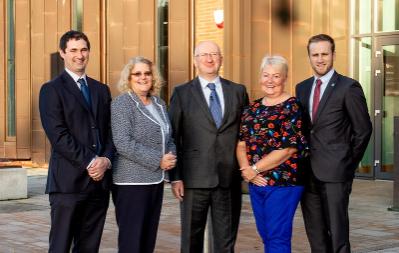 Damien McConville, InterTradeIreland; Dolores Vischer, Queen's University Belfast; Dr Lawrence Dooley, University College Cork; Anne McMinn, InterTradeIreland; Rob McGreer, Queen's University Belfast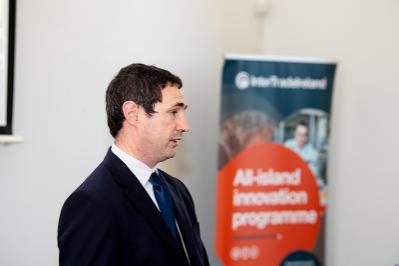 Damien McConville, InterTradeIreland introducing the All Island Innovation Programme Masterclass on Wednesday 16 October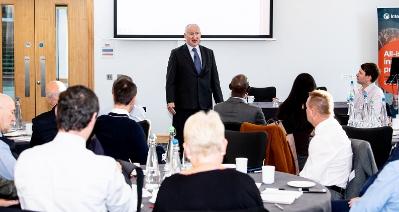 Dr Lawrence Dooley, delivery his Masterclass, 'Innovation Growth in SMEs: Exploring Successful Innovation Practice '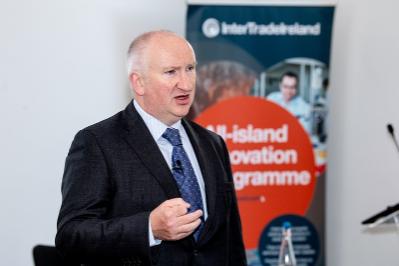 Image Gallery (929450)