All Island Innovation Programme: 'It's not all about Unicorns...Growth through Innovation: Start-up to Scale-up'
Professor Joe Haslam, Executive Director of the Owners Scaleup Program at IE Business School in Madrid, Spain gave a keynote lecture and masterclass to a capacity audience at Riddel Hall on Tuesday 22 January to kick off the Business Engagement series of events for 2019. This event was hosted by the University as part of the InterTradeIreland All Island Innovation Programme, in partnership with Dublin City University Ryan Academy, NUI Galway and University College Cork.
When it comes to growing and scaling businesses, Professor Haslam has a wealth of expertise having started eight companies of his own; and growing, scaling and managing these companies. The full house at Riddel Hall, engaged with Professor Haslam for a keynote breakfast lecture and a small number joined him for a small, interactive masterclass exploring real life business issues later that morning.
Joe's advice for scaling included:
The need to 'experiment' to identify a product market fit
Deep sector 'knowledge'
Have 'courage' to be able to 'gamble your eggs in one basket'
Management skills needed to 'simplify'
Education - either formal through a business school, or informal - from the internet and YouTube
You can download Joe's presentation here.
If you are interested in joining the Chief Executives' Club at Queen's you can learn more about it here.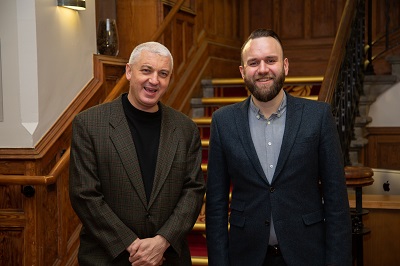 Professor Joe Haslam, IE Business School, Madrid with Dr Adam Frost, Queen's University Management School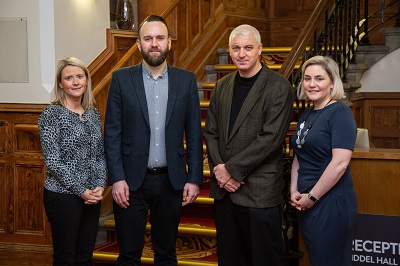 Mrs Joanne Mallon, Business Engagement Manager at Queen's University; Dr Adam Frost; Professor Joe Haslam; and Ms Karen McCallion, InterTradeIreland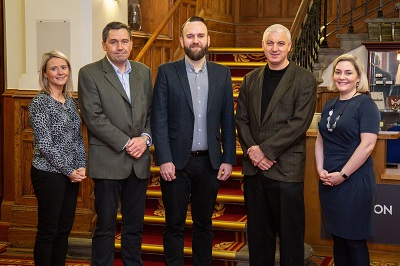 Image Gallery (867425)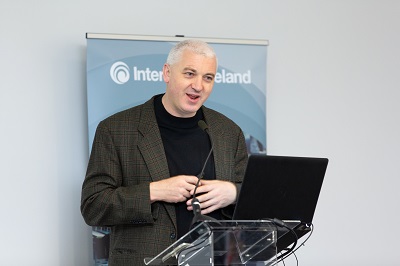 Image Gallery (867423)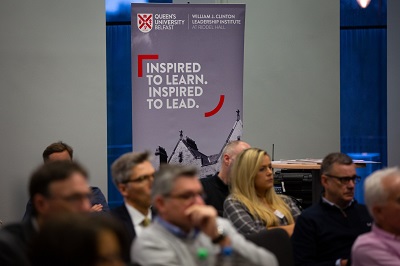 Image Gallery (867427)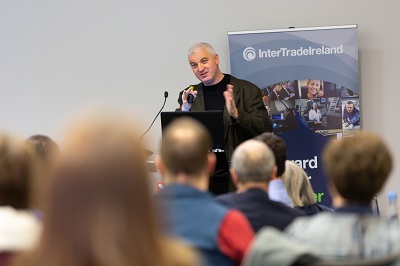 Image Gallery (867426)