M&S Food: Transforming with Integrity
The Annual KPMG Lecture took place on Wednesday 27 March in association with the Chief Executives' Club at Queen's and Queen's University Management School. The keynote speaker for this prestigious occasion was Steve Rowe, CEO of Marks & Spencer, who addressed an audience of invited guests in the picturesque offices of KPMG, the Soloist Building, Lanyon Place in Belfast City Centre.
Mr Rowe was introduced by John Hansen, Partner in Charge of KPMG Belfast and Professor Nola Hewitt-Dundas, Head of Queen's University Management School; before addressing the audience on 'M&S Food: Transforming with Integrity'.
Mr Rowe touched on his personal fondness for Northern Ireland, as well as the special relationship Marks & Spencer enjoys with their suppliers, colleagues and customers in Northern Ireland, especially in M&S Food. He added that "four of their 21 Northern Irish stores are in the Top 30 stores, in fact, Sprucefield is the number one Food Hall in the entire business".
He touched on the M&S constant journey and how they maintain their integrity and reputation throughout, Steve explained that; "We need to better serve our customers with sharper prices, better availability and the right innovations. Be that our Plant Kitchen range to serve the growing demand for a plant-based diet or increasing our family appeal with Saturday night-in deals."
Please find Mr Rowe's full address
here
.
If you are interested in joining the Chief Executives' Club and attending events such as the Annual KPMG lecture, please see membership details
here
.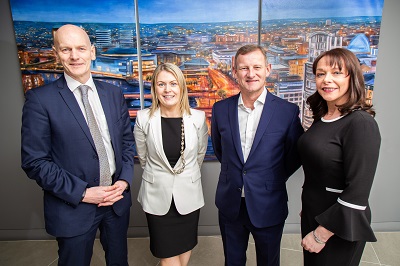 Professor Chris Elliott, Institute of Global Food Security, QUB; Ashleen Feeney, KPMG; Steve Rowe, CEO, Marks & Spencer; Professor Nola Hewitt-Dundas, Queen's University Management School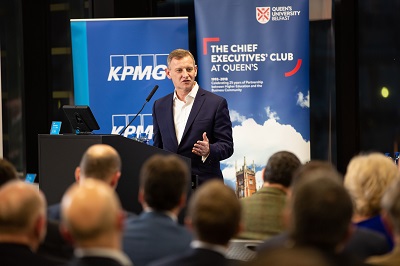 Image Gallery (887502)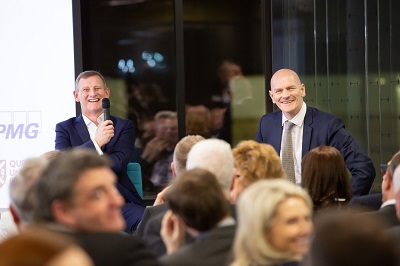 Image Gallery (887503)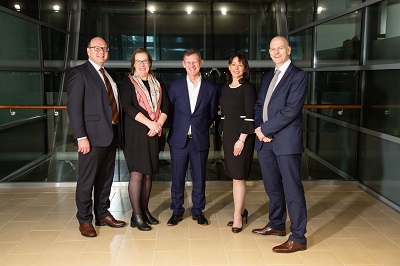 Professor Nigel Scollan; Professor Adrienne Scullion; Steve Rowe; Professor Nola Hewitt-Dundas; and Professor Chris Elliott