Mary McAleese Diversity Lecture 2020
"Women must assert our voices & authority at work as the future of mankind depends on women"
The Queen's Management School and the Chief Executives' Club at Queen's University Belfast were delighted to welcome Dr Anita Sands; Silicon Valley-based board director, author, and speaker and 2014 Queen's University First Trust Graduate of the Year to deliver the 2020 Mary McAleese Diversity Lecture on Friday 07 February.
There was a excited crowd of staff, students and members of the public in the audience at the magnificent Isdell Courtyard, in Queen's University Beflast's Riddel Hall to hear Dr Sands lecture, 'The Future of Work and Women'.
After welcome remarks; Professor Adrienne Scullion, Pro-Vice-Chancellor to the Faculty of Arts, Humanities and Social Sciences at Queen's University Belfast, introduced Dr Sands. Anita has spent a decade in leadership positions in financial services in Canada and the U.S. before becoming COO of UBS (WMA). She now serves on the boards of three public companies — Symantec, ServiceNow, and Pure Storage—and private companies ThoughtWorks and AppBus. Described as a 'force of nature' with unique perspectives, Anita has been awarded many honours for her contribution to business and social challenges, including in 2014 the Queen's University First Trust Graduate of the Year Awards for her achievement as a global thecnology and business leader, public speaker and advocate for the advancement of women.
Anita, entertained a rapt audience; her topic of 'Women and the Future of Work' covered the degree and nature of change coming our way, it's epic consequences for the #futureofwork and how women's voices need to heard for the good of all mankind.
Below is a short clip of the day, with comments from Dr Anita Sands and Interim co-Chair of Lean In Belfast.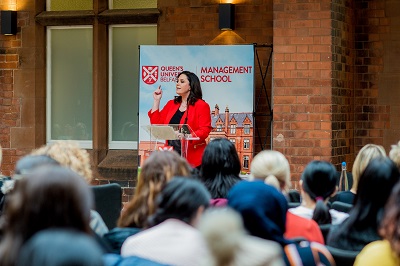 Image Gallery (948805)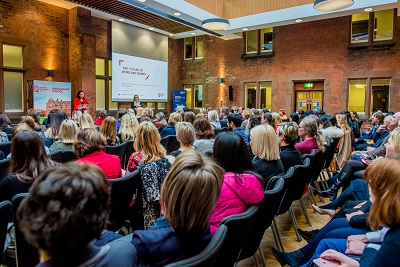 Image Gallery (948808)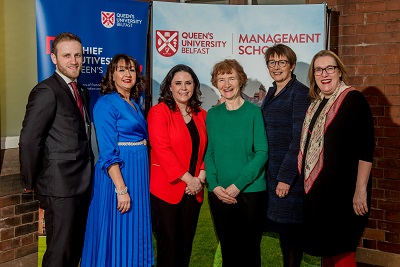 Image Gallery (948804)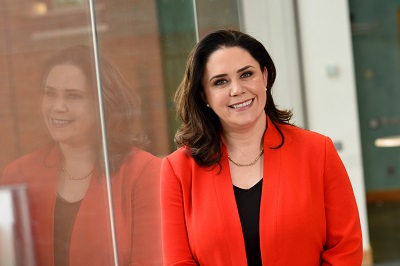 Image Gallery (948806)